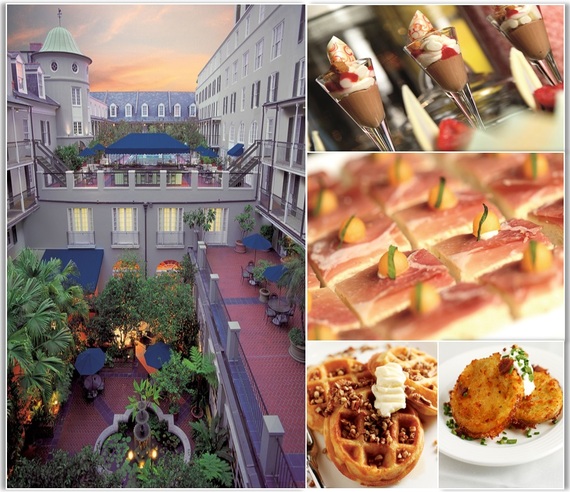 Photo credit: Collage, trivago: Clockwise from left, Royal Sonesta New Orleans, The Ritz-Carlton, Buckhead and The Peabody Memphis
There is perhaps no menu more varied than that of a fabulously fancy Southern Sunday brunch. From fried green tomatoes and ham hocks to ice sculptures and fresh seafood feasts, some of the South's finest hotels pull out all the stops on Sunday mornings, especially to celebrate Mother's Day. If you're still searching for that perfect gift for Mom -or planning a romantic weekend getaway to Georgia, Louisiana, Tennessee or Virginia -- hotel search trivago has your Southern Sunday brunch menu covered.
Westin Savannah Harbor Golf Resort and Spa -- Savannah, Georgia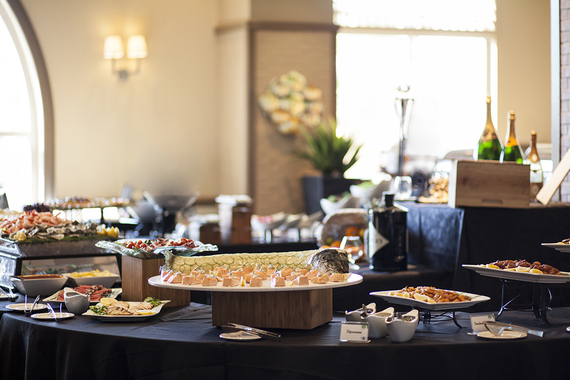 Credit: Westin Savannah Harbor Golf Resort and Spa
Executive Chef Sir Roger Paul Michel -- knighted in 2010 for his contributions to French agriculture -- has crafted a magical Mother's Day brunch menu for the Aqua Star restaurant at the acclaimed Westin Savannah Harbor Golf Resort and Spa. The amped-up version of the hotel's weekly Sunday Jazz Brunch -- recognized as the "Best of Savannah" -- overlooks the gorgeous Savannah River and includes a variety of fresh seafood, scrumptious Southern side dishes and decadent desserts. With the help of the local jazz group, the Jeremy Davis Equinox Trio, this casual yet sophisticated brunch will be a full-sensory experience your mom will talk about for years to come.
Cost for Mother's Day: $42 per adult, $15 per child (ages 5 - 12)
Time: 11:30 a.m. to 2:00 p.m.
The Jefferson Hotel - Richmond, Virginia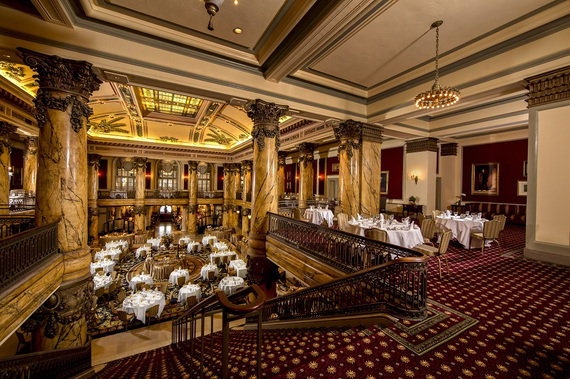 Credit: The Jefferson Hotel
Custom ice carvings, marble columns and an opulent grand staircase -- rumored to have been the inspiration for the staircase featured in "Gone with the Wind" -- will take your mother's breath away when she enters The Jefferson Hotel in Richmond, Virginia for its famous Sunday Champagne Brunch. With a menu designed to showcase Virginia's very best seasonal ingredients, your family will dine on prime rib, three cheese grits, Southern "spoonbread" and much more as a marble statue of President Thomas Jefferson looks on. This Mobil 5 Star, AAA 5 Diamond jewel is sure to make your mom feel like a true Southern belle.
Cost for Mother's Day: $52.00 per adult, $22.95 per child (ages 6 - 12)
Time: 10:30 a.m. to 3:00 p.m.
The Peabody Memphis - Memphis, Tennessee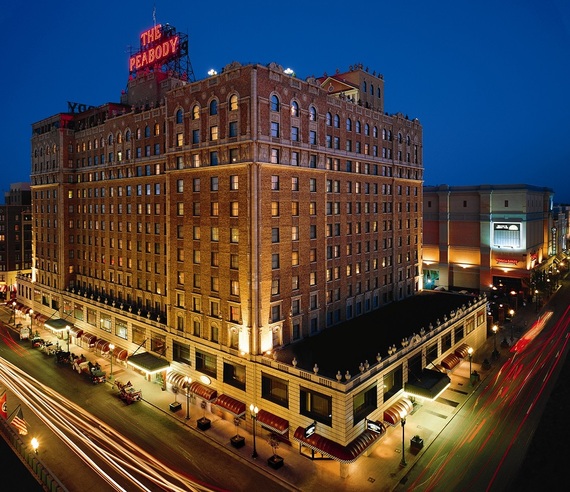 Credit: The Peabody Memphis

The Peabody Hotel, located in the heart of downtown Memphis, Tennessee, is a historic Southern institution that serves up a Mother's Day brunch fit for both a king -- this is the home of Elvis, after all -- and the queen of your family. Featuring dozens of delicacies, including omelets, a Belgian waffle bar, hand-carved meats and more, the crown jewel of this Southern Sunday Brunch has to be the gigantic dessert bar, which is overflowing with cookies, candies, brownies and a variety of other sweet treats sure to satisfy that sweet woman you're celebrating.
Cost for Mother's Day: $64 per adult, $22 per child (ages 5 - 12)
Time: 10:30 a.m. to 3:30 p.m.
Royal Sonesta Hotel - New Orleans, Louisiana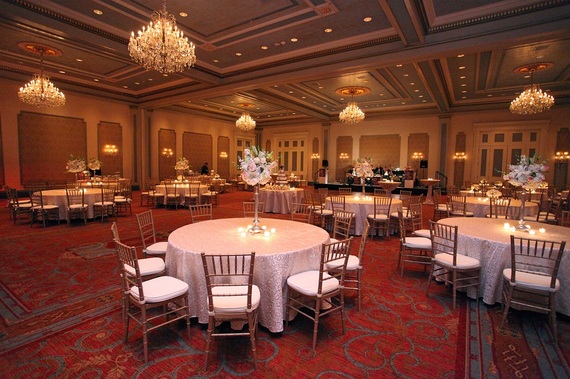 Credit: Ron Manville
Free-flowing champagne, more than 15 food stations and live entertainment by legendary jazz vocalist and trombonist Glen David Andrews -- Mother's Day brunch at the Royal Sonesta Hotel in the heart of New Orleans' French Quarter is not to be missed. The annual extravaganza, held in the hotel's Grand Ballroom (above), features some of Louisiana's most famous signature dishes, including a lobster and crab bisque and "Love Rubbed Roasted Whole Duck." And don't forget to save room for dessert! A Bananas Foster station with all the fixin's and "The Grand Patesserie" - complete with lavender crème brulee and New Orleans-style bread pudding with butterscotch sauce -- are the perfect way to top off a meal your mom will never forget.
Cost for Mother's Day: $85 per adult, $35 per child (ages 6 - 12)
Time: 10:00 a.m. to 3:00 p.m.
The Ritz-Carlton, Buckhead - Atlanta, Georgia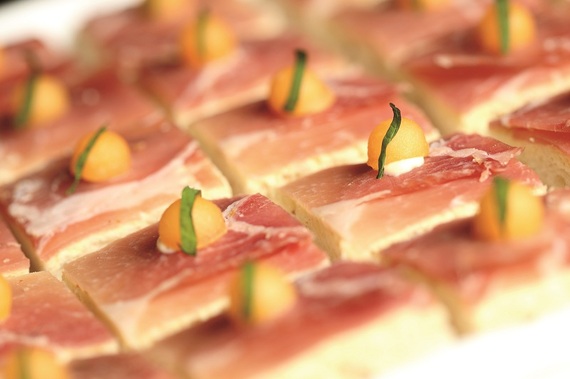 Credit: The Ritz-Carlton, Buckhead
If you want to celebrate your mother in style this year, The Ritz-Carlton, Buckhead is a fabulous option. Located in one of Atlanta's most prestigious neighborhoods, luxury truly meets traditional Southern style, charm and hospitality at this upscale hotel, which honors mothers each year with an over-the-top Mother's Day brunch. With more than 100 selections on the upscale all-you-can-eat buffet, including chilled seafood, a carving station, cheese blintzes, sushi rolls, custom-made omelets, desserts and more, your mom is certain to leave The Café restaurant feeling like royalty.
Cost for Mother's Day: $99 per adult, $49 per child (ages 5 - 12)
Time: 10:00 a.m. to 4:00 p.m.  
Jeremy Crider @PRtrivagoJC