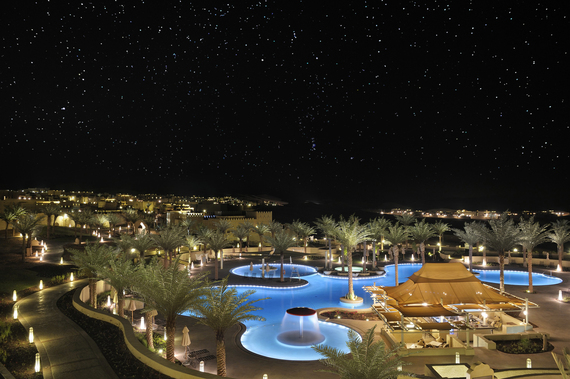 © Qasr Al Sarab Desert Resort
Billions of twinkling stars, breathtaking views, and miles from crushing crowds of tourists - if you're hoping for a true escape during your next vacation, the desert may be the destination of your dreams.
To help you plan your desert detox, hotel price comparison site trivago introduces you to six resorts so spectacular you may think you're seeing a mirage.
Qasr Al Sarab Desert Resort (Abu Dhabi, United Arab Emirates)


© Qasr Al Sarab Desert Resort
Middle Eastern luxury meets undisturbed paradise at the Qasr Al Sarab Desert Resort in the Liwa Desert, located in Abu Dhabi's Empty Quarter. With four restaurants, a world-class swimming pool, tennis courts, a spa and so much more, guests will soon forget they're in the middle of one of the world's most isolated landscapes.
Longitude 131° (Yulara, Australia)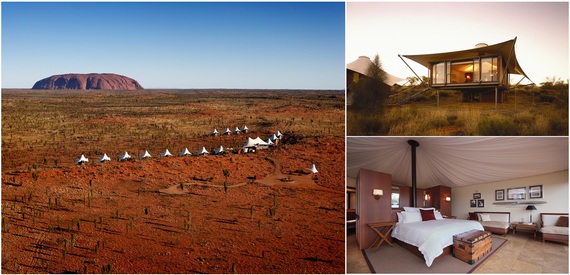 © Longitude 131°
Camping takes on a whole new meaning at the Uluru-Kata Tjuta National Park in the remote central region of Australia, as guests at Longitude 131° sleep in luxury tents just a stone's throw away from one of the world's most magical natural landmarks - Ayers Rock.
Arabian Oryx Camp (Bidiyah, Oman)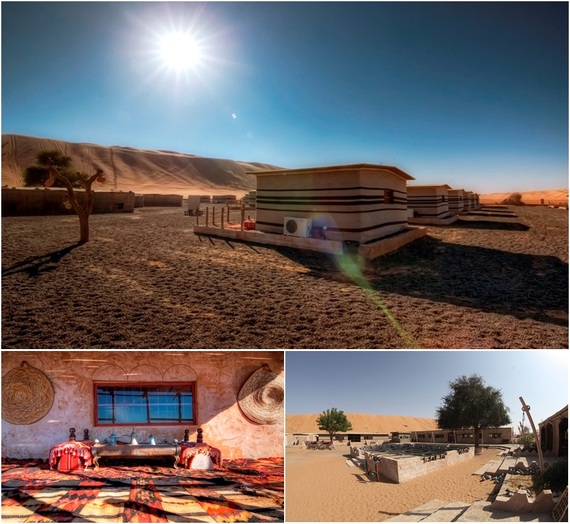 © Arabian Oryx Camp
Enjoy a sunset stroll through seemingly endless sand dunes, gaze at the stars while enjoying traditional Arabic entertainment over dinner, or take an afternoon nap in a private, air-conditioned cabin - options and activities abound for guests of the Arabian Oryx Camp in the beautiful Omani desert.
Rostock Ritz Desert Lodge (Sesriem, Namibia)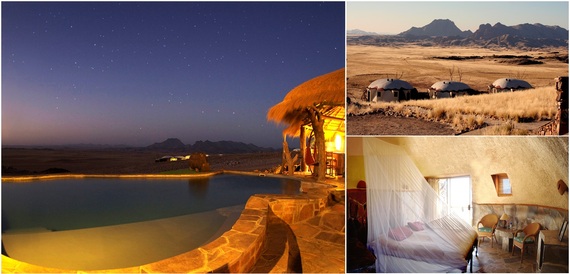 © Rostock Ritz Desert Lodge
The Rostock Ritz Desert Lodge, which boasts 20 private bungalows and a stunning swimming pool in the heart of the Namib Desert, is the perfect place to relax or kick-off a hiking safari to see ostrich, gazelle, and even desert elephants.
Amangiri Resort (Canyon Point, Utah)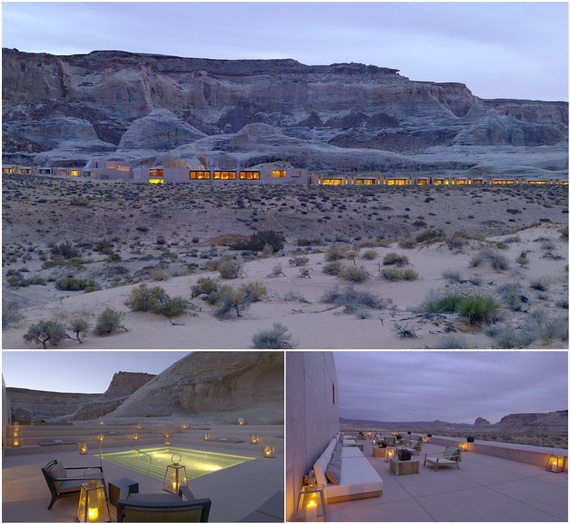 © Amangiri
If you're hoping to escape to a deserted oasis a bit closer to home, look no further than the Amangiri Resort in southern Utah. The secluded five-star, luxury hotel offers stunning views of Escalante National Monument, a full-service spa, scenic tours of the desert, and on-site fine dining.
Rumshines (Wadi Rum, Jordan)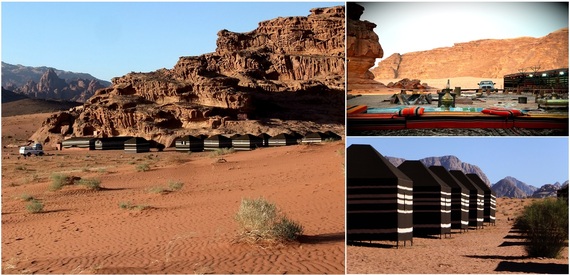 © Rumshines
Guests at Rumshines Resort in the Wadi Run Desert of Jordan sleep in tents made of goat hair, dine on traditional meals prepared by the nomadic Zalabia tribe, and watch the sun rise over the sandstone and granite mountains that make this remote desert one of the most picturesque in the world.

For more inspirational travel ideas follow trivago.com on Facebook and Twitter.