I've just returned from a 7,000 kilometer drive-and-work tour of East Africa and was inspired by the progress at all 15 of our Kenya School Fund projects. In the arid lands of Samburu, Daaba Primary is a dream come true.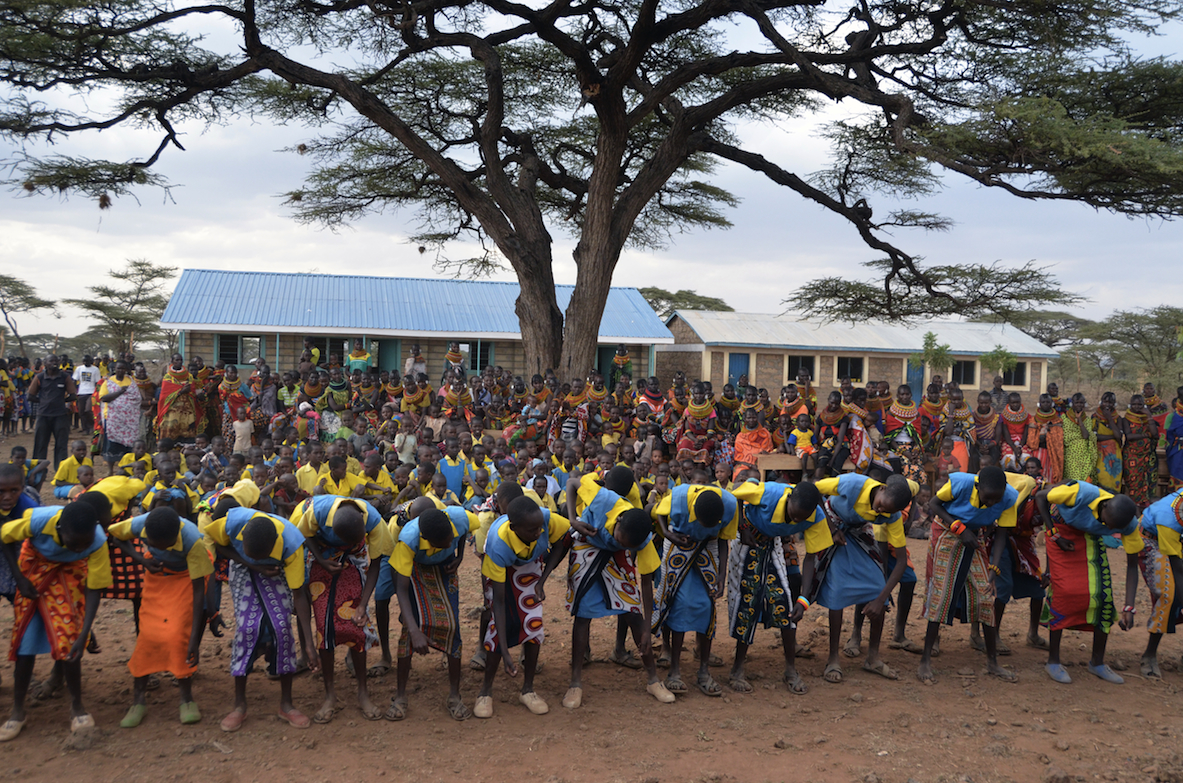 A year ago, 50 students at Daaba were attending outdoor classes in the dust and sun, and climbing 40-feet into a dark and dangerous open well to fill their water jugs with unclean water. The school now has eight permanent classrooms and -- thanks to a new solar-powered well built with our water partners Well Aware -- a safe supply of water for the school and community. These accomplishments are even greater in light of a deadly conflict last Fall that over-flowed into this area from the war against Al Shabab in Somalia, shutting down construction for long and frightening months.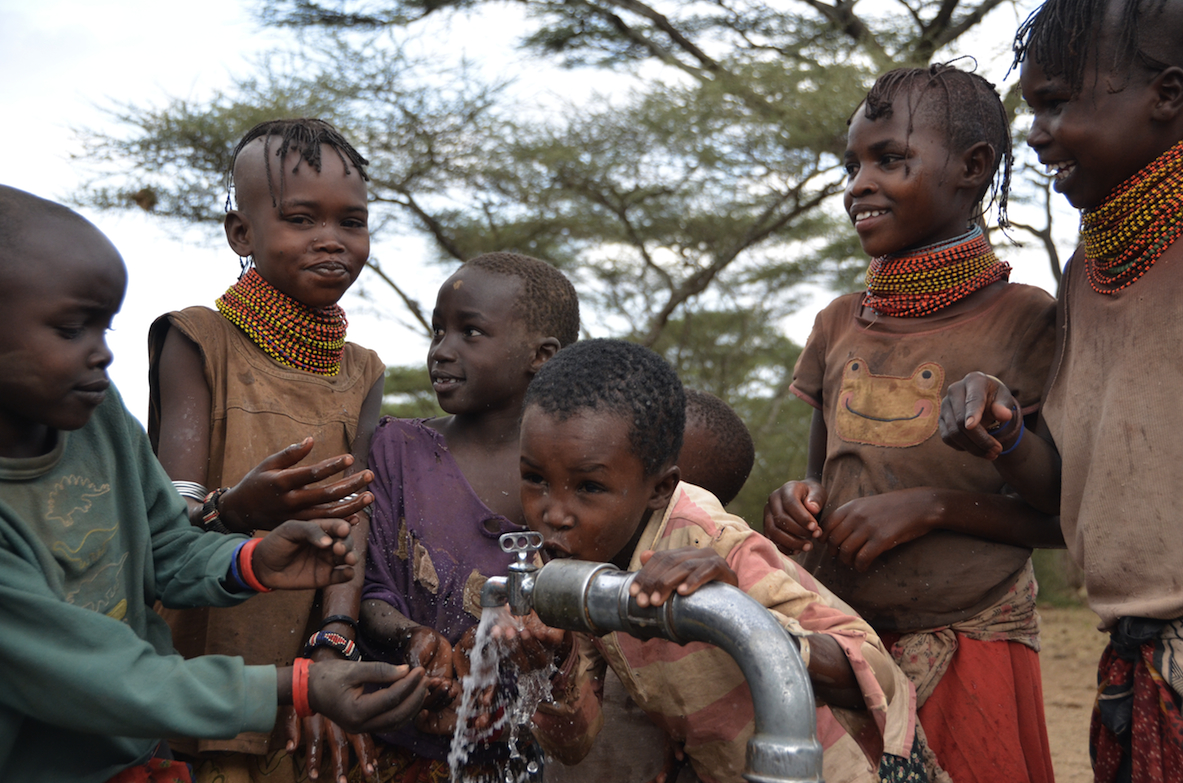 The courage of the community and our contractor has resulted in over two hundred kids enrolled in the school, half of them girls in a Turkana tribal area where girls have rarely received an education. Daaba is as close to a miracle as I can possibly imagine and I will never forget the amazing welcome and thank yous from this great community. (If you want to visit the school, our partners at the beautiful Sarova Shaba Game Lodge can arrange it.)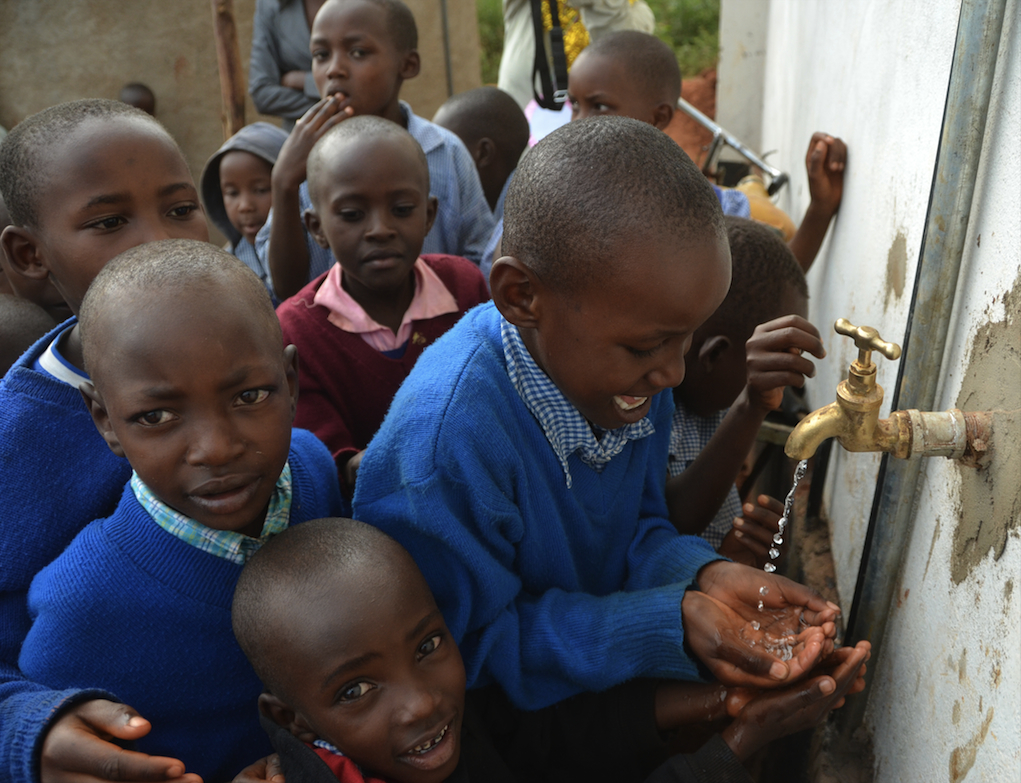 A 10-hour drive to the South, the enrollment at Mutaki Primary has more than doubled to 200 students from pre-school through grade 4. The new classrooms are a thing of beauty, as is the new solar-powered, UV-purified rainwater water system. We had a number of partners here, including the local parents who dug the foundation and hauled 20 tons of sand and water for the construction. And a special thanks goes to The Doobie Brothers and BR Cohn Winery for their support. If you're a fan of the Doobies, you could join the work and help us take the next step at Mutaki -- construction of a 5th grade classroom.
For the first half of my month-long working tour, I was accompanied by Christy and a group of Nobelity Project supporters who were eager to meet great kids and teachers at every stop. Some of the highlights were: the first permanent classroom at Mogawka Primary; new water systems at numerous schools and site surveys for more to come, and the grand opening of the Joe Gracey Library, Computer and Music lab at Amboni Primary/Simbara Secondary.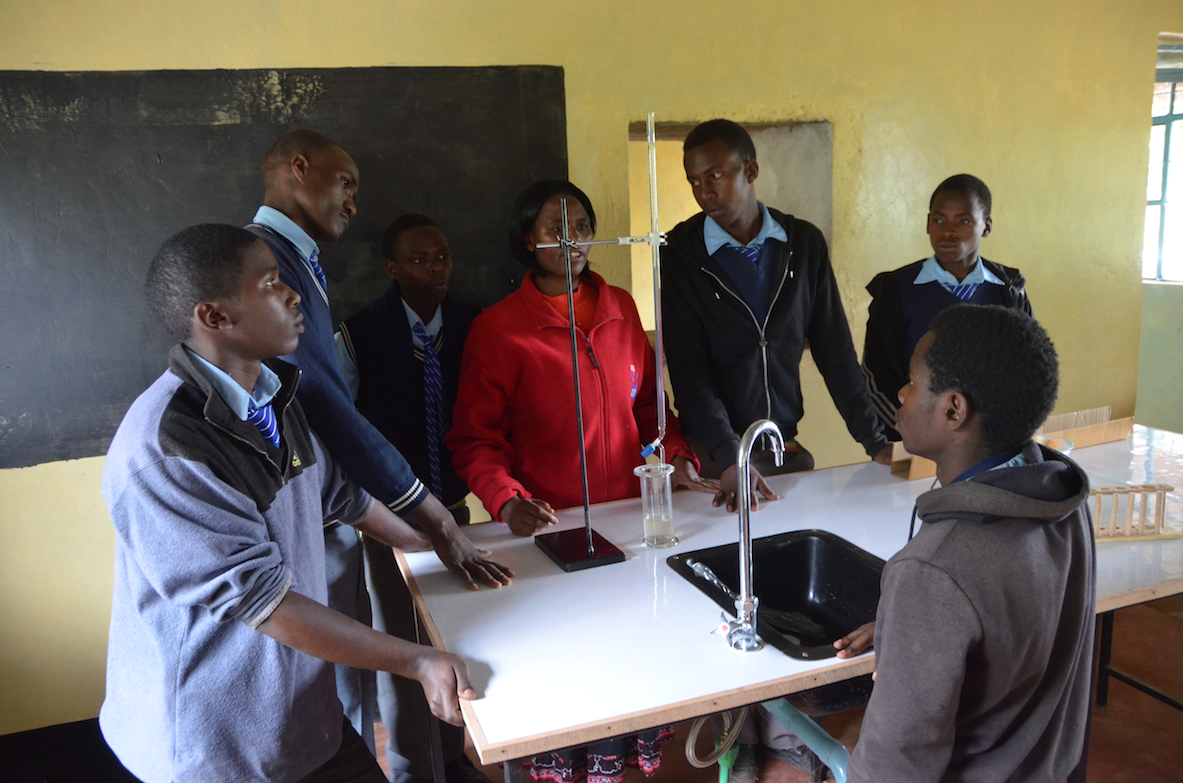 Also at Simbara Secondary School, we cut the ribbon and I filmed the first high school chemistry class at the new Ronald F. and William A. Inglehart Science Lab. An extra special thanks goes to John and Tamra Gorman and family for their underwriting this great science lab. We are excited for the lab to be named in honor of two distinguished scholars, including Nobelist Ronald Inglehart, author of seminal works on global values and gender equality.

Mahiga Hope High School and Primary continue to grow and blossom. Enrollment is now over 600 students in 14 grades from pre-school to Grade 12 (Kenyan Form Four). Our group was welcomed with dance and music performances that have already earned the students special honors in national competitions. We were happy to unpack new AMD/Lenovo computers for the computer lab, and toured the gardens that are producing an astounding 45 pounds of greens per day, fresh Kale and other veggies that go directly into the giant school lunch pots! These kids are growing their own food and working hard to shape their own futures! The students and the community of Mahiga have become another great building block and an inspiration in the global work for Universal Secondary Education.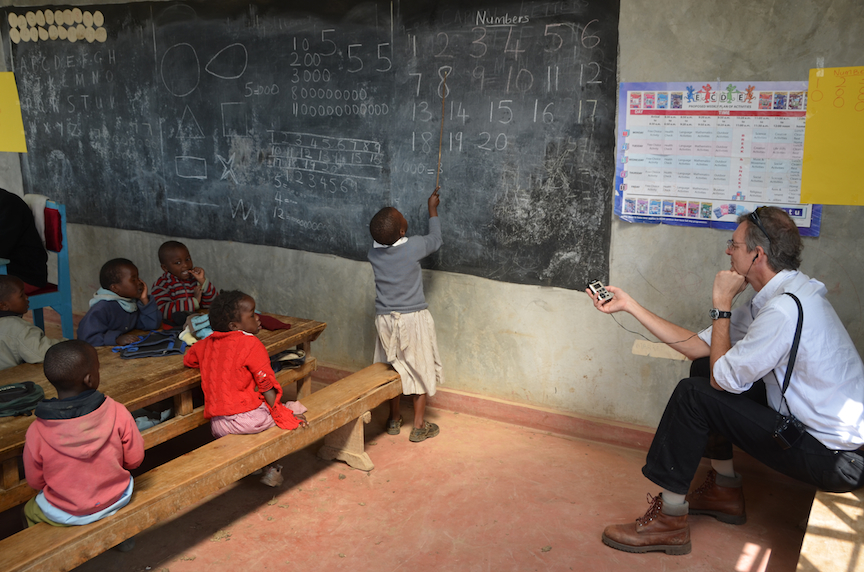 After a month on the road from Kenya all the way to the Uganda-Congo Border, the last stop of my working tour was a return to Mahiga with NPR journalist John Burnett. Give a listen to his report on All Things Considered that is set at three of our favorite partner schools, including Mahiga.
Click here to listen to John Burnett's NPR/All Things Considered story on Kenyan Education challenges and triumphs at three of our key high school projects.
If you'd like to support our projects for the coming year, we're still raising funds for mosquito nets, library and textbooks and several new classrooms. Every dollar counts for something good!
With great community partners and a 100 percent focus on longterm good for the kids and local communities, it's possible to make a significant and lasting difference in the lives of kids all over the world. The time for Universal Secondary Education has arrived, which is why I sign off by saying,
Peace, Love and Education!
Turk Pipkin
The Nobelity Project
Choose the "Like" Button on Facebook Kenya Schools Fund Page
Or the "Like" button on the Facebook page for The Nobelity Project