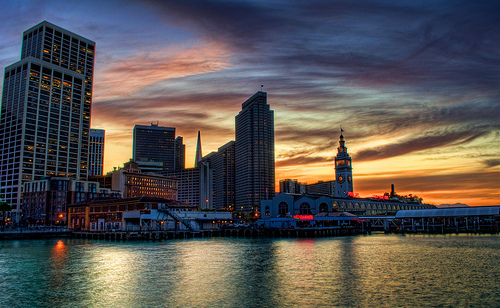 A new, eerily gorgeous empty city video features a San Francisco without cars, pets, or people.
But equally as entertaining is for video production nerd types is the "making of" video Ross Ching created, describing his technique.
To create those empty, fog-filled streets, Ching had to combine countless shots taken from his time-lapse photography of the city. For an empty Golden Gate bridge, he'd layer 10-20 shots together and erase all the cars, until he got to a final shot that knitted together every empty space he captured on the roadway. Then he'd animate the moving parts of the picture, like the wind and the clouds.
Ching created the video, inspired by Empty LA, for the premium YouTube channel Thrash Lab.
More at Turnstyle.