Goldberg is back, and in a big way. Last night he stole the show on WWE Raw despite the long anticipated return of John Cena. You read that correct, a Goldberg commercial was the hottest topic coming out of a long-anticipated return of Monday Night Raw.
Yesterday evening, video game pioneer 2K announced the upcoming release of WWE 2K17 and with it began a Goldberg feeding frenzy making Goldberg a trending topic on social media. In the commercial, Goldberg is extricated from a barricaded cave with the aid of explosives and a lights-and-siren motorcade of Georgia State Troopers take him on his way. Goldberg emerges through the smoke and makes an entrance only Goldberg could pull off, proving why fans are clamoring for his return. He is seen in the back of a squad car. He looks angry. He looked jacked. So where is he going and what is next for the man who holds all the cards and does it his way?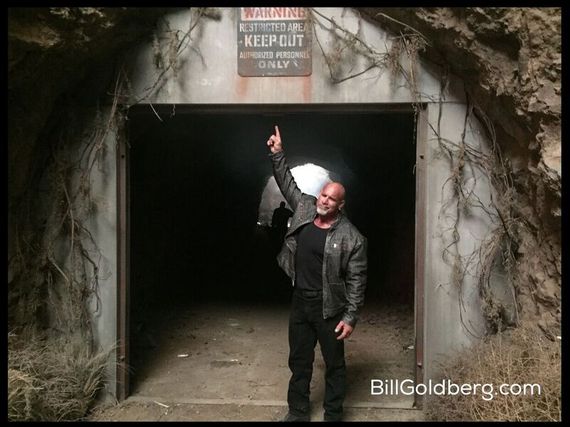 On Goldberg's Twitter, a cryptic "I'm Next" tweet generated thousands of retweets and likes. Clever fans with attention to detail noticed a suplex in the footage that left them wondering if a return to the ring versus Brock Lesnar may be in the cards. At this point, there is only one thing for sure, the door has opened. Rather, it has been blown off the hinges, but what happens next is anybody's guess.
While wrestling fans anxiously hope for a Summer Slam entrance from the man who once went 173-0 and reigned supreme over WCW and WWE, he is wrapping up post-production promotion of his latest film Checkpoint and beginning a new action film which he will star in. His love of automobiles takes him to Auburn Hills this September where he will preside over RM Sotheby's American Auctions and fans will have a chance to meet him, get an autograph and see some amazing automobiles.