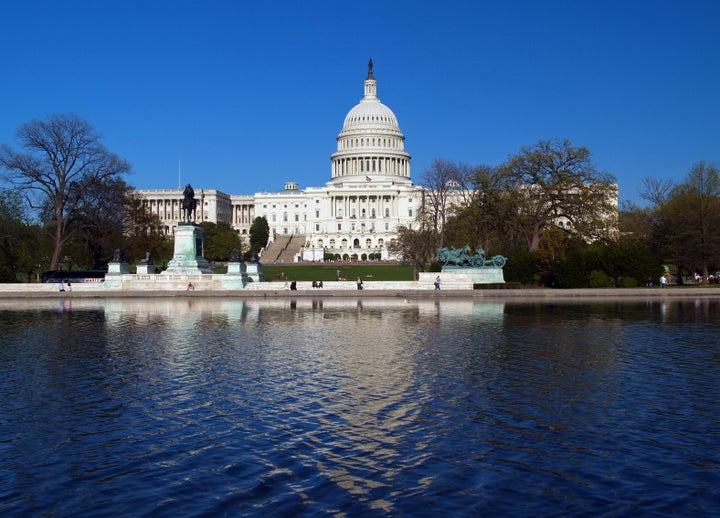 Remember the days when you backpacked through Europe alone or honeymooned in the Caribbean with your spouse? Well, vacationing with kids is different than that -- way different. There's the additional gear to pack (car seats, snacks, portable DVD players) and extra factors to consider, like getting the bulkhead seat on the plane or making sure the hotel has a clean pool. Add to that the frustration that comes with the 15 millionth "Are we there yet?" and you may start to wish you had just stayed home.
But think of it this way: Young kids haven't quite learned to eye-roll. In most cases, mommy and daddy are still heroes, so you might as well capitalize on that while you can. Go on: Impart your worldly wisdom, share your interests and infect your kids with the travel bug before it's too late! Here are seven vacations that ideally suit young families looking to get away and make memories together.
Estes Park, Colo.
... for natural beauty
Can you imagine the privilege of introducing your kids to "the purple mountains majesty?" In Estes Park, Colo. (a.k.a. the "Gateway to Rocky Mountain National Park"), you'll get to do exactly that. While getting there may cost a bit more than a trip to the big city, you can make up for the price of the rental car by bringing your own lodging. You can relish the savings while your kids savor some s'mores. During the day, stretch your legs along the trails (the paths around Bear Lake are easier for little ones) and make a game of spotting animals like bighorn sheep and marmots. And when you're craving sugar after all your exertion, follow the river into town and grab a cone of homemade ice cream at places like Hayley's or Munchin House.
Washington, D.C.
... for an all-American getaway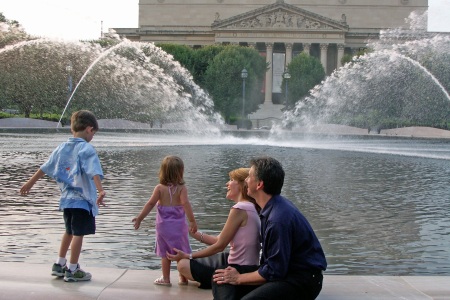 Photo courtesy of DestinationDC
Family travel isn't always cheap, so it makes sense that Washington D.C. draws vacationers in droves because of its affordability. Our Nation's Capital boasts lodging and dining options for a variety of budgets, while its mass-transit system makes getting around both cheap and easy. And when it comes to staying busy, D.C. has no shortage of things to do for both the young and the young-at-heart. Enjoy the pleasant summer weather during a visit to the National Zoo, or let the kids burn off some energy along the National Mall. Should you encounter a rainy (or extremely hot) day, stay dry in one of the Smithsonian Museums--the Museum of Natural History and the Air and Space Museum are sure home-runs with the little ones. If you're not yet convinced, bear in mind that many of Washington's top attractions are free to visit.
Chattanooga, Tenn.
... for kid-friendly Southern hospitality
About a two-hour drive southeast of Nashville is Chattanooga, home to a surprising number of family-centric activities. This Tennessee town features a zoo with adorable animals (like snow leopards) and an aquarium with freshwater touch tanks and two types of penguins. The Creative Discovery Museum--with exhibits geared toward younger children--is also worth a visit. Kids can also take a ride on a carousel and cool off in the "dancing water fountains" at Coolidge Park. When it's time to hit the sack, you might want to choose the Chattanooga Choo Choo Hotel & Complex, where train cars double as hotel rooms.
Orlando, Fla.
... for theme-park fun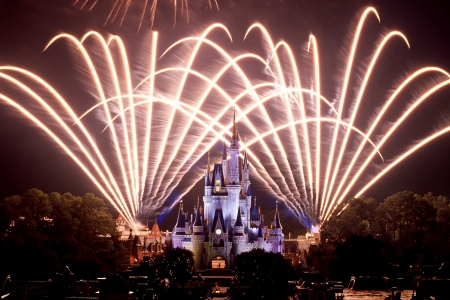 Photo courtesy of wdwnews.com
You can give your underage kids their first sip of beer--butterbeer, that is--at Universal Studio's Wizarding World of Harry Potter. But if Cinderella and Buzz Lightyear are more your son and daughter's style, Walt Disney World is at your service. And while you might be cringing at the price tags that accompany a Disney getaway, bear in mind that cheap flights to this Florida hotspot are almost always easy to find. Plus, Orlando hotels cater strongly to family travelers, often offering discounts on theme-park admission and kids-eat-free deals. While they may not appreciate the complimentary grub, children will go gaga for the in-house entertainment provided by Orlando's themed resorts; for instance, Nickelodeon Resort has daily "slimings."
Texas Hill Country
... for cowboy boots and 10 gallon hats
If you're raising city-slickers, Texas Hill Country might be your family's perfect escape. Once you've arrived in the Lone Star State, hop on a trusty steed to whisk you and your little ones off to one of the many dude ranches found here. For example, head 40 miles northwest of San Antonio, and you'll find the Flying L Guest Ranch, a 700-acre property perfect for young cowboys and cowgirls. Kids will especially love the western-themed activities, like wagon rides, arts and crafts, and scavenger hunts. In the evenings, families can prop up their boots and enjoy nightly Western-style entertainment and s'mores. And best of all, many of these ranches are all-inclusive, so you won't have to worry about denying dessert in order to pinch pennies.
San Diego, Calif.
... for the beach and more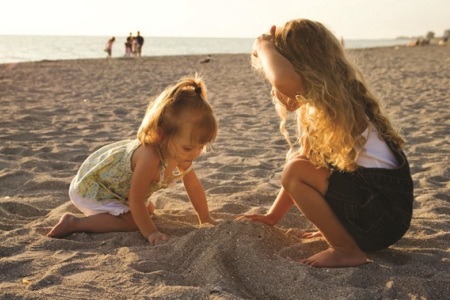 Visit California/ iStock
It's a well-known fact (among seasoned parents) that toys and other manufactured amusements are no match for the delights found in nature. For those who don't wish to journey to Africa to walk on the wild side, head to the famed San Diego Zoo and Safari Park. Lion King fans of all ages will love getting to know the zoo's 4,000 full-time residents, which include elephants, pandas, and of course, lions. You can even go on a safari to get up close and personal with the kings of the jungle. San Diego is also home to SeaWorld, where your little ones can witness whale and dolphin shows or cool down at the water park. And for those of you on a budget, you can save yourself some coin by skipping the waterslides and heading to beautiful (and safe) Mission Beach instead.
Big Island, Hawaii
... for tropical paradise
You might spark a lifelong love for Mother Nature by taking your kids to Hawaii's Big Island. Here, they'll experience midnight-black beaches at Punalu'u, smoking craters at Hawai'i Volcanoes National Park, and gushing waterfalls at the Akaka Falls State Park. And while Hawaiian hotels have cultivated a luxurious (a.k.a. not the most kid-friendly) reputation, resorts like Hilton Waikola Village and the Four Seasons Resort Hualalai at Historic Ka'upulehu offer special perks for families, like kids' camps, family programs, and even kids-eat-free policies.