How does the CIO of one of the largest technology companies, with over 300,000 employees and hundreds of thousands of global customers, deliver on the needs of the various stakeholders, let alone do it with speed? According to HP's CIO, Ramon Baez, who is helping to drive the turnaround effort led by CEO, Meg Whitman, it is all about velocity. In a recent WSJ article Baez asks, "How do we increase our velocity and becoming more flexible and agile in everything we do?" Isn't that the burning question on every CIOs mind, regardless of company size? Here Baez explains how any sized company can accelerate innovation and do it while delivering superior customer experience.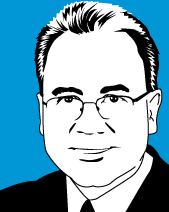 Ramon Baez, HP CIO
6 Ways to Increase Velocity, Flexibility and Agility (Even At Scale)
1. Start with the people - While HP relies on great collaboration tools such as Salesforce.com, Baez is quick to point out that increasing velocity has to do with the mindset of the people and it starts with the leadership team. When Baez came to HP in 2012, he created a brand new leadership team that would not only be really strong in leading their own teams but also work really strongly together. With a great leadership team in place the next step is influencing the mindset of the employees and getting everyone focused on doing the right thing. "This is accomplished by having open two-way conversation to really understand what obstacles we can break down so we can have that impact on the company through a very rapid response," says Baez.
Being in a turnaround situation, time is of the essence and the IT department must move quickly. It is about finding the balance between instilling a sense of urgency without causing more disruption than good. The bottom line is having a good leadership team and communicating with people to get them excited because, according to Baez, "when people feel good about what they do they do it quickly and they do it well."
2. Stay focused on what moves the needle - When implementing change at scale, it becomes a real challenge for IT to harmonize the different needs of all the various stakeholders, both inside and out. Baez says that his team always gets more demand then what they can provide. To prioritize the true projects that create value for the company he says, "Our job as leaders is to stay focused on what moves the needle." To help with this Baez employs the 80/20 rule: by understanding and focusing on the 20% of your customers that impact 80% of your overall revenue, you will have a positive impact on the rest of them.
3. Form close relationships with the business units - Baez embedded Business Unit CIOs into all of the leadership teams of the various functions of the business. Doing this has enabled IT to deliver quicker because they get immediate feedback and know what is most important to those teams. As a result, they are now able to deploy capability on a quarterly basis throughout the whole company. The embedded Business Unit CIO works to enable closer ties between the business unit and IT and ensures that IT is being responsive to each of the unit's narrow and specific needs. This model has not only allowed IT to move more quickly, but also to have a phenomenal impact on the company as well as the experience that their customers have with them.
Baez also created a leadership position that has both an IT and a marketing background to serve as the interface with marketing. This person understands the processes and what is best in class as far as products and services which has gone a long way in helping to build a great relationship between marketing and IT. "Sometimes old messages are hard to unwind in IT. In the past maybe IT didn't deliver as fast, but now people are seeing a different approach. We are focused on customers and delivering and even over delivering," says Baez.
4. The No. 1 metric should be making the business better - While it is important to manage IT costs, Baez says the most important metric for him is to do a tremendous job at providing the capabilities that the business needs: "The mandate to drive down IT costs was the metric, but for me the true metric should be about making an impact on the company. True innovation is when we are able to create value for the company. Not to give our customers the lowest costing tools, but the best tools to do the job and to delight our customers." According to Gartner, "Good metrics don't have to be complex. They just have to support real problems. The metrics that matter are the ones with a business context for your executives."
Baez warns IT organizations to be careful to never deploy something that the business isn't ready for. He says that just focusing on the schedule is a big mistake. The recipient must agree and be ready to adapt and adopt what IT is going to deliver. "It is an iterative process and we have found that once you gain the trust and credibility they start embracing it and they want more," says Baez.
5. Embrace the cloud - Baez started embracing SaaS in 2009 when he was having difficulty trying to create value and deploy true innovation with an on premise model. The issue came with deploying at scale. Because upgrades were hard to do and took 2-5 years, organizations had antiquated software to deal with modern processes - a scenario which makes it hard for IT to keep the company competitive. With SaaS, you get upgrades a couple times a year and they are not that hard to do. HP has one of the largest deployments of Salesforce.com, not to mention the speed at which they got it done. Using these cloud-based services enables IT to deliver things to their customers as fast as possible and the user experience from an IT perspective is great. Baez says they are getting really good at taking these cloud tools and doing the back end integration to keep everything in sync.
6. Extend innovation beyond IT - Baez is all too familiar with "Shadow IT", because he used to be Shadow IT, a fact he shared with us that he says has remained unknown to a lot of people. Baez believes that innovation and creativity come from all over the organization and as a CIO of a very large IT function; he does not believe they are the only ones that create innovation. With brilliant engineers everywhere in HP, Baez and his team co-innovate with their software business to make even better products for their customers externally and internally. "As an IT leader, if you are going to be a strategic thinker then there is no way that you can lead with the thought that innovation only comes out of the IT function," he says.
It is impressive to see a company the size of HP get rid of these large, monolithic projects that can take many years... Baez attributes it to the new style of IT which allows them to move faster than ever in deploying modern applications. With a great foundation for doing application modernization, a metrics driven lean processes, collaboration with the best and brightest people - both technology and business - working hand-in-hand on delivering value, even large projects can be delivered with velocity.
You can watch the full interview with Ramone Baez here. Please join me and Michael Krigsman every Friday at 3PM as we host CXOTalk - connecting with thought leaders and innovative executives who are pushing the boundaries within their companies and their fields.