I am a big believer in the concept of data-driven scientific marketing; trying lots of experiments and rapidly iterating based on the results. Today's digital tools combined with adept business insight make it relatively quick and easy to optimize your marketing. Marketers are no longer burdened by the expense and delay of printing and mailing marketing collateral, and then waiting for results. The digital transformation of business means that voluminous data is rapidly available. Unfortunately, not all companies are yet taking advantage of the data.
Dr. Jeff Tanner, professor of marketing at Baylor University and author of Analytics & Dynamic Customer Strategy: Big Profits from Big Data, spoke with me about his growing frustration with the volume of annoying and often counter-productive sales promotions he receives. For example, right after he purchased full-price tickets to the Performing Arts Center, he was offered half-price admission. Done right, a marketing offer can unobtrusively provide value to both the customer and the business. Done wrong, the customer becomes annoyed and tunes out.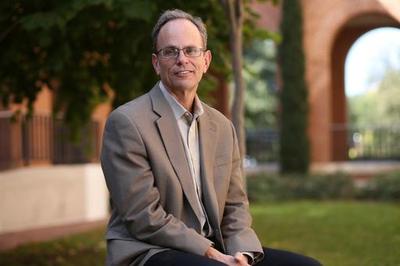 Dr. Jeff Tanner, (Twitter: @DrJeffTanner) professor of marketing at Baylor University's School of Business
Dr. Tanner points out that despite all the new marketing tools, software, and technology, business profits do not seem to be going up. According to a study by CBP Research, the use of Customer Relationship Management (CRM) systems increases revenue by up to 40% and reduces selling costs by 35%. The net boost to margin, though, has only been 2%. Too often businesses fall back to expedient marketing: when in doubt, offer a discount.
Take the example of potentially innovative marketing at the transportation system of a major city. The system uses mobile technology to implement a location-based marketing program with local shops. Falling back to the simple discounting paradigm, the system pushes you a coupon good at a Starbucks that is near a station it knows you travel to. If you happen to like coffee, the coupon will be relevant, but businesses can do much better with slightly more insight and creativity.
Dr. Tanner wondered about the negative effects of rampant discounting and decided to put it to a real life test. Marketers at Cabela's, the Nebraska retailer of outdoor recreation merchandise, had noticed that when online shoppers place certain products in their baskets first, a transaction is more likely. These products are called basket starters or FIBs (first-in-basket). Based on this insight, Dr. Tanner set up a marketing experiment to test ways to both boost the business and better satisfy shoppers.
Customers known to buy products in a FIB category were divided into two test groups, A and B. Customers in Group A were sent an email simply offering FIB products in their category of interest at full price. So hunters, for example, were offered hunting products and hikers were offered hiking products. Customers in Group B were sent an email offering a Hot Buy 50% off discount for non-FIB products in their category of interest. These Hot Buys were also offered at the web site to all web visitors, including those who clicked through from the emails sent to either Group A or B.
The emails were sent in a single shot to all customers, with results coming in over a two week period. The conclusion? The conversion rates of both groups were about equivalent. However, the total revenue was four times greater and margin was 400 basis points greater for Group A - those who were not offered the 50% off Hot Buys. And that includes the fact that when Group A shoppers got to the website, they saw the Hot Buys and often added those to their cart.
This is a great example of posing a marketing hypothesis, in this case one that went against conventional discounting wisdom; setting up an experiment; and getting great data to validate the hypothesis and improve the business. There were just under 100 products identified in the first iteration of this experiment. Since the initial experiment, Cabela's has been able to translate what they learned to their in-store and catalog channels as well.
Poor discounting practices can train buyers to expect a markdown, as some big retailers have demonstrated. Attempts to transition to "everyday low pricing" can drive away customers who had been programmed to await coupons and sales. When businesses rampantly discount, they harm the consumer's perception of value. And that makes offers less relevant and just part of the background noise.
Is it possible that higher prices in some product categories can have a positive effect? Sometimes higher prices can be interpreted by consumers as reflective of higher quality. Does Starbucks sell more coffee because of their higher prices? It is possible to test your pricing strategy on a controlled basis to evaluate this hypothesis. The king of experimenters, Amazon, has been observed to vary its pricing as much as 2.5 million times daily.
This post was co-authored with Dr. Jeff Tanner, professor of marketing at Baylor University's School of Business.