Historically, consumer software and enterprise software was a classic case of beauty and the beast, that is until Infor, one of the largest software companies, came along with the mission to differentiate itself in the marketplace by creating business software that is, dare they say, beautiful.
Based in his past experience as President of Oracle, Infor CEO, Charles Philips, and his top executive colleagues had had enough with being unhappy with the look and feel of the enterprise software and business apps they worked on. As they built Infor, a business software company that builds applications to automate complex processes for 70,000 customers across all industries, they were driven by the question: "Why can't business applications be as beautiful as consumer software?"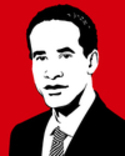 Charles Philips, CEO Infor (Twitter: @cpinfor)
Taking on beauty as a competence, Infor is now revolutionizing the way people work by creating business software that rivals the software found on their favorite consumer devices, a trend that Philips thinks will take hold. If you are an enterprise software company that wants to design software and applications that delight users by being both beautiful and intuitively functional, here is Phillips advice to integrating creative UI design into a typical, enterprise software environment.
5 Steps to Designing Beautiful Enterprise Software
1. Designer chic meets business geek - The first step in the strategy of differentiating Infor by the beauty of their software was to hire people who understand beauty and design. The company even went so far as relocating to New York City to find people who knew design - think 20-30 year old, spikey haired, tattooed beautiful designers. Not your traditional enterprise software geeks, ahem, engineers, for this task. Phillips laughs as he recalls his first meeting with a couple of prospective designers, "We all arrived in suits and they all had T-shirts, tattoos and spiked-hair and their first comment was okay, one of us is in the wrong place."
Phillips says that the people who know great design don't come out of enterprise software where there is a captive audience that has no choice but to use the software. These are the advertising or media people who have had to attract people to websites and their survival is based on doing something that's compelling and that people want to use. Infor formed a company within a company, called Hook & Loop, which has grown from a few designers to over 100 people from all different walks of life, and although they didn't know what enterprise software was 18 months ago, they know great design.
2. Create an atmosphere that fosters creativity - If much of Infor's strategy was going to be design-centric and they had to attract people who care about design, then it was important that the physical space foster creativity and get them thinking about design. The office layout was also important in sending a message to customers as soon as they walk in that these people care about design and attention to detail. Infor put a lot of brain power into making sure that the physical office layout fostered the way that they work, which allows for working in groups, moving around and being open and transparent.
3. Build software for the next generation - The consumerization of technology in business is influencing the rise in demand for truly usable--and increasingly, beautiful--enterprise software, requiring enterprise software vendors to begin to think about design as a core competency. "I just don't think the next generation of business users who use business applications will accept what we have typically done in this industry," says Phillips. Historically, the way the software looked was an afterthought because the executives who bought the software didn't have to actually use it. Phillips believes that going forward, if you want to hire the best employees and retain them, you have to make their jobs easier. "You have to make the applications more consumer-like and build software for the next generation," says Phillips.
4. Beauty is only skin deep - Designing beautiful software must go deeper than user experience. The word experience means how you interact with technology. Of course it has to look great as a new and modern design, but companies also need to think of how people interact with technology so that it can be made simpler to use and more intuitive. Designing any software, beautiful included, must start with solving a problem. Infor sends people on-site to study the way people work and then optimize around the things that they do most of the time. The workflow and the actual behavior at work are the priority and the design of the software follows.
5. Beautiful software must deliver business value - Infor has found that if the system is intuitive, easy-to-use and accessible then more people will use it. Typically, for business applications companies are lucky to get a very small percentage of people actually using the application. "The more people that can use it and see it, the better you can run your company," Phillip states, "We want everybody to use it and so we've found that if customers think it's easy-to-use, we usually get much wider adoption, which is good for us and for them because they get more value."
Change management is much easier when people are excited to use the software. People are comfortable using what they know, so there has to be a good reason to change. By working closely with the people who actually use the software, Infor is able to create software that delights them and gets them excited to use something different, which becomes their metric for success.
You can watch the full interview with Charles Phillips here. Please join me and Michael Krigsman every Friday at 3PM EST as we host CXOTalk - connecting with thought leaders and innovative executives who are pushing the boundaries within their companies and their fields.