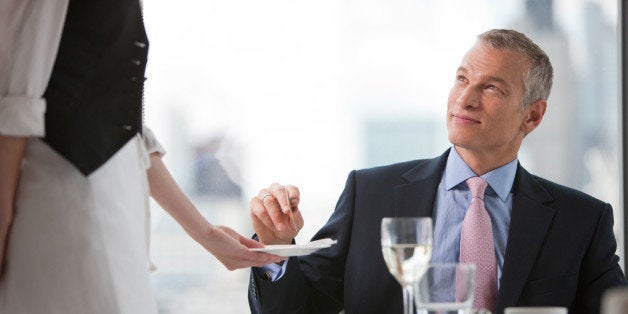 When I was a securities lawyer at the now defunct Brobeck, Phleger & Harrison, I worked on an IPO with the now defunct Montgomery Securities. Montgomery was the lead bank, and we were the lead company-side counsel. Such a transaction always starts with an "org meting" -- the organizational meeting where all the deal teams get together and decide the schedule for the deal, map the strategy, position the company in the market, then all the bankers pull out their penises and compare sizes. (Okay, maybe that last part just happens metaphorically.)
The only real value of the org meeting, as I ever saw it, was to get a deal book. This is the very useful list of contacts for everyone on the deal that the lead bank maintains in a beautiful binder with nice tabs, sometimes even color-coded. By "list of contacts," I mean every feasible point of contact for everyone on the deal, including office, home, cell, private club, gym, favorite bar, wife's office, ex-wife's office and, if needed, mistress' cell. Yes, there were times when we really needed to reach people urgently. Deal books were valuable tomes. I'm sure the info is out of date now, but all these years later, I still have all of mine.
On this particular deal, I'm not sure what happened, but there weren't enough deal books to go around (if I had to guess, I'd say the accountants took more than they were due), so I left without one. As soon as I got back to my office, I picked up the phone and called the lead banker's assistant and asked her to send me one.
At this point you should probably know that assistants to corporate finance bankers have virtually nothing to do other than make lunch reservations and maintain deal books. I'm not kidding. Shortly after this transaction, I became a corporate finance banker, and my assistant had virtually nothing to do. In that job, there are no documents to process and banks have travel departments for flight and hotel arrangements, so aside from answering the phone, opening the mail and booking the occasional car service, making and sending out deal books is basically it.
But for some reason, my friendly request caused more attitude than I could have ever anticipated. The assistant simply refused to send me one, telling me instead to just photocopy someone else's. Did I mention that they come in nice binders? With tabs? I didn't want a copy, I wanted a deal book, dammit. So I politely said, "Please just send me one," and she replied with, "I don't have to. Who do you work for, anyway?"
I told her the name of the partner I worked for, and she snapped, "Well, Valerie, my deal book says that Claudia Wagner works for him, not you."
And it all became crystal clear.
That's why she was being so rude, so surly, so downright nasty.
She thought I was a secretary.
I took a breath, smiled inside, and replied, "No, look at the top of the page."
That's when she saw my name, next to the words: "Deal Team Leader."
I heard the breath leave her body as she realized that she was on the phone with the attorney running the transaction. She started stumbling through a panicked apology, but I cut her off and said, "Stop. See the name under mine -- John, my assistant? He's going to need to call you a lot in the course of this transaction, and I don't want you to ever speak to him the way you just spoke to me."
She agreed, and sent the deal book over, and as far as I know, she was always helpful and courteous with John, but the whole thing broke my heart a little. It made me see how easy it is for someone to be treated with such disrespect, and rarely with the opportunity to hoist the offender on her own petard, like I could, simply by virtue of my title.
Respect is a verb. We have to actively practice it every day, particularly with the people we aren't socially or occupationally compelled to respect. That will make the world a better, happier place.
Think about your very worst days at work. Were they the days when you had too much to do? When an urgent deadline was looming? Or were they the days when someone treated you like garbage, simply because they could?
The old saying goes, "Never date someone who is nice to you but mean to the waitress." The reason for this is that the person who is mean to the waitress is unable to actively show respect, and eventually, that disrespect will be turned on you. They've already clearly turned it on themselves, for no happy, self-respecting person has a need to belittle people in an inferior position who can't even fight back.
After my encounter with the toxic assistant, I made sure to treat everyone with respect, regardless of their title or circumstances. I can't be 100 percent sure I was doing that prior to that point in my career, but I doubled my efforts after that, and you know what? It generally came back to me tenfold. That's the other reason to treat everyone with respect. It pays dividends.
No, it's not always returned, and that's fine. As long as I behave the way I know I need to, I'll never lose the most important respect of all -- respect for myself. And self-respect is the core requirement for a happy life.