Growing food is gardening's hottest trend. Here's a look at what's new for 2010, along with tips for success with edibles:
From Raintree Nursery, in Morton, Washington, 1-800-391-8892
Blueberry 'Draper' is sturdy and compact, ideal for smaller gardens, with pretty yellow fall foliage. Its fruit is large, crisp and sweet.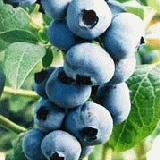 'Ouachita' thornless blackberries are a pain-free way to enjoy these delicious, nutrient-packed fruits; this is a high-yield cultivar.
'Snowsweet' is a super-hardy new apple from the University of Minnesota, with crisp, sweet, bronze-colored fruit ripening in October.
From Seed-Savers Exchange; 563-382-5990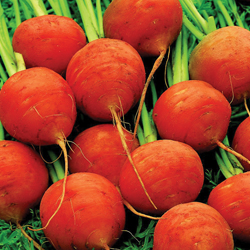 'Sultan's Green Crescent' is an organic, heirloom pole bean that is string-less, delicious, and distinctively curled.
'Paris Market' is a round, bright red-orange little carrot, good for growing in containers, and highly sought after by gourmet restaurants.
From The Cook's Garden, 800-457-9703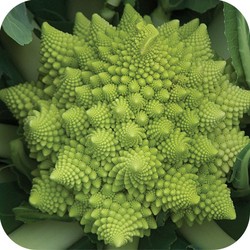 "Navara Red' lettuce is a ruffled, burgundy oak leaf as sweet and crunchy tasting as it is pretty in the garden.
'Estancia' peas have edible pots, produce all summer, and are easy to harvest.
'Romanesco' broccoli has light green spirals of cone-shaped florets and a mild flavor -- looks more sea creature than vegetable.
Tips for Success With Fruit & Vegetables:
-It starts with the soil. All edibles do best with good drainage and well-composted soil. Read up on what each herb, fruit and vegetable needs to thrive before planting.
-Use your precious time, space and sun to grow the plants you most want to eat and cook with, and/or those not readily available at local farmer's markets. Squashes take up a good deal of garden space, and I've never seen a Farmer's Market without an abundance of inexpensive zucchini in August. Fresh baby lettuces and arugula are easy, quick and pretty to grow from seed, while they can be expensive and questionably organic in markets.
-As with ornamentals, it's all about putting the right plant in the right place. Check with your local master gardener/extension service or in books written for your region to find which fruits and vegetables flourish in the temperatures and soils you can offer.
-If you really love a certain vegetable or fruit, go ahead and try it. I've seen Seattle gardeners ripening eggplant in pots soaking up the sun on a south facing roof, or ripening figs espaliered against a heat-sink of a concrete wall.
-Be sure and give fruits and vegetables the support they'll need, whether it be cages for tomatoes, trellises for beans and peas, or a sturdy arbor to grow grapes.
-Good gardens are made one combination at a time. Edibles don't exist outside this rule, even though they've too often been grown in rows or at least grouped with others of their kind. Pea pods look great piggybacking up a bronze fennel, beans can be grown up sturdy sunflowers as well as a trellis, and low-growing herbs and lettuces are ideal for edging beds, borders and pots.
-For a pot as ornamental as it is delicious, center a big container or raised bed with a columnar apple or bay tree, surrounded by geraniums, strawberries, and lettuces, with nasturtiums dangling down the side for a blast of summer color.
-Make every inch of dirt and every hour of effort pay off by choosing double-duty plants. Blueberries are great-looking landscape or hedging plants with the most nutritious of berries, and strawberries make a beautiful and tasty groundcover. Artichokes add height and structure to the garden, sage and rosemary are sturdy, handsome shrubs.
-Get rid of plants that aren't thriving. If you've provided soil, water and nutrients the best you can, and a plant refuses to flourish, compost it and start over in a different location, or not at all. There's never a shortage of great plants beckoning, and no reason to struggle with something ill-suited to your location or style of gardening.
-Relax with the maintenance and let at least some of your arugula and lettuces bolt, asparagus go to seed, dill and chives flower, rainbow chard grow tall and lanky. Birds and insects love the added ripeness of overblown plantings, and you'll learn to appreciate the changing beauty plants offer in all their life stages.