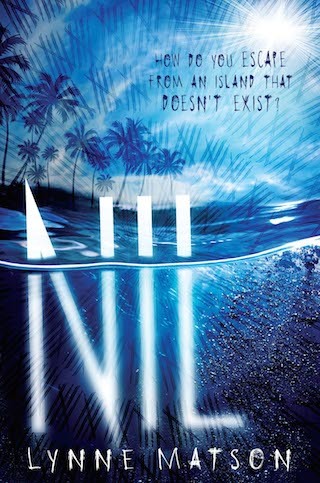 What would you do if you were stuck on an island with only one year to escape or you die? Enter Lynne Matson's thrilling debut, Nil. And when I say thrilling, I mean it. Think Survivor meets Lost with the added bonus of romance.
The story follows 17-year-old Charley who mysteriously wakes up alone on the island of Nil. She soon meets Thad -- a leader of a clan of island refugees -- and the two form an undeniable connection. But with Thad's time on the island coming to an end, Charley realizes she must first save Thad if she hopes to save their future. The book is a heart-pounding adventure from start to finish, so be prepared to be glued to this book until you hit the last page.
Nil is available now, and I was fortunate enough to chat with author Lynne Matson to get the inside scoop on her suspenseful debut.
What was the inspiration behind Nil?
Hawaii! I'd just landed on the Big Island with my husband; it was our first real vacation since the arrival of baby boy number four a few years earlier, and the lack of busy little boys was HUGE. It meant that, for once, I could just look out the window and relax.
As we left the airport that first day, we drove through miles of ancient lava fields. Broken red rock stretched endlessly both sides, gorgeous and desolate. I specifically remember thinking how much the landscape looked like an alien planet, and I remember thinking how creepy it would be to wake up there... alone... with no clue where you were or how you got there. And what if -- because let's be honest, isn't this every person's worst nightmare -- you woke up naked?
Nil was born in that moment. That barren-red-rock visual locked in my head, and that's what Charley sees when she first opens her eyes on the island of Nil.
Tell us a little about your background and how you got into writing.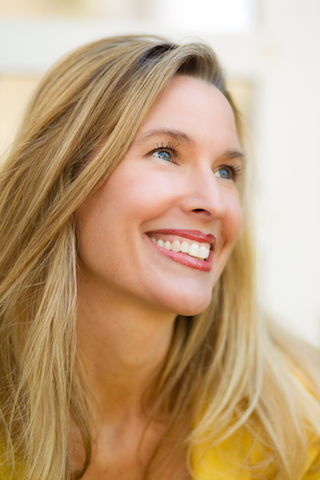 I grew up in Georgia in a house full of books and a backyard full of gnarly pines... the sort of backyard that inspired daydreams. When I wasn't outside, I had a book in my hand. As a teen, I wrote a lot of stories and poems, but I never really thought I could be an author. To be honest, being a novelist seemed so unattainable -- as if I couldn't wrap my reality around my dream.
In the end, I became a lawyer. I loved the people I worked with, but not the job itself, and after my second son was born, I quit my law job altogether. That's when I gave myself a chance to write -- just for me, with no expectations or agenda, and at some point during the process, I gave myself permission to chase my dream of publication. Now I've got the best jobs ever -- being a mom to four, cool boys and writing young adult fiction.
There are definitely elements of Lost and Survivor throughout your book. Are you a fan of either of these shows, and if so, how did it impact your story?
Yes! I was addicted to both Lost and Survivor during their respective first seasons. I LOVED the supernatural elements of Lost especially the idea that there are facets of our world that we, as humans, aren't able to grasp or understand. The unknown of Lost was as mysterious as the island itself, which I adored. Same for Nil.
With Survivor, the interplay of competition and alliances always intrigued me. How do people work for a common goal (or survival), when there can be only one winner? This idea seeped into Nil as I developed the various relationships and the island society.
Lots of people have theories on how these teens get to the Island of Nil. One of those theories is aliens. Anything hints you can give us?
Hints? Ahhh... so HARD to give hints without spilling all the secrets! I will confess that no aliens are involved. But, there is a force at work. Nothing about the island of Nil is random.
One thing I love about this book is the relationship between Charley and Thad. How did this love story come about?
Thank you, Valerie! The star-crossed romance aspect of Nil was there from the start for me, because I couldn't shake the idea -- what if you met your soulmate in the one place where there was no future? And what if you met someone you clicked with immediately, but you only had a few months left to live?
All the teens on Nil face a deadline: They have exactly one year -- to escape, or die. And how they choose to spend their days on the island is a huge part of the book. Do they make connections with other teens, risk growing close to someone or falling in love, knowing that they might not have a future together? Do they give up? How do they cope every day with the knowledge their clock is winding down?
For Charley and Thad, they had an instant connection, but how they responded to that connection in light of the time pressure and ever-present danger was key. Showing their hope and desperation as Thad's time ran down highlighted Nil's biggest antagonist of all -- the island itself.
If Nil became a movie, who would be your dream cast for Charley and Thad?
Dream cast... this question is tough! I clearly need to watch more television and movies. For Thad, the actor that comes closest to my mental image is Alex Pettyfer. For Charley, I imagine a teenage version of the famous professional beach volleyball player, Gabrielle Reece.
If you had to describe Nil in one word, what would it be?
Nil, the island? Mysterious is the word I hear most... but also surreal. Nil, the book? Haunting.