My favorite show about werewolves in high school returns this week for its fourth season (I said high school, not Bon Temps, True Blood fans -- simmer down), and it's going to be interesting to see how Teen Wolf plays out with some key players missing.
I loved the Hardy Boys-like opening sequence this week featuring Lydia and Stiles but why do club scenes always have to be SO unrealistically lit up? My minor gripes aside, it will be interesting to see if Stiles having a viable romantic love-interest will take some of the romantic tension away from his friendship with Lydia. If it does it might allow the two of them to form an even stronger bond.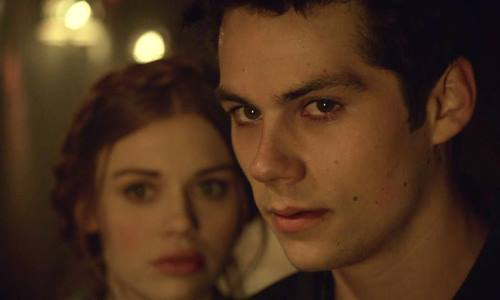 Two months have passed since the end of Season Three and Allison Argent's death. Ignoring the fact that a girl who spent most of her life as a coyote probably wouldn't be such a great dancer right off the jump, I'm actually liking the addition of Malia and Kira as regular cast-members. I'm of the school that thinks cast shake-ups can potentially breathe new life into a series, I'm just not sure that Teen Wolf really needed one just three seasons in. Losing Crystal Reed's Allison and Daniel Sharman's Isaac Lahey is a bitter pill to swallow, but these new characters may help fill the vacancy in our hearts... I'm going to hold out hope.
Speaking of fresh meat, I think new-baddie Araya lacks the soulless creepiness of Gerard. But as far as leaders of blood-thirsty, supernatural-hunting families go she leads the Calaveras with a ruthlessness that reminds me a bit of the Argents. What some have dubbed the "worst-kept secret in TV" this year, Jill Wagner returns as Kate Argent, after seemingly dying she's resurrected as a Werejaguar. If Kate's transformation isn't a big enough surprise, she may have been holding Baby-Derek hostage!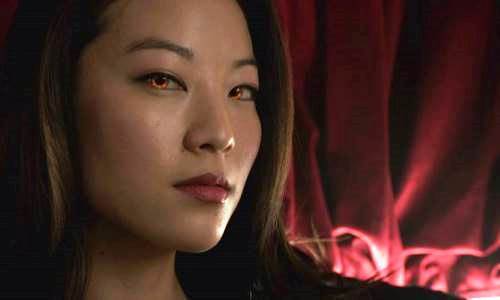 During the official aftershow Wolf Watch, creator Jeff Davis revealed that he titled the episode "Dark Moon" because it's "a time of grieving, a time of reflection, when the moon is least visible in the sky." Davis also dashed the hopes of Alison-fans everywhere holding out hope for a mystical return:
I think it's important for a show like this to experience these kinds of struggles, for teenagers especially. You do lose people in life, and in our characters' lives actually, it's a way for them to graduate towards adulthood.
I don't know that I'd make our friends in Beacon Hills go through this level of tragedy in order to grow up, but I'm willing to give Davis the benefit of the doubt as he's yet to steer me wrong.
Hungry for more Teen Wolf coverage? Follow tvtag's fan-dedicated Teen Wolf accounts on Twitter and Tumblr. Check out our friends at Hypable for a detailed (and hilarious) recap and head to their fan-dedicated tumblr, Not Another Teen Wolf Podcast. You can also join Lily Schwarz of @HoechlinArmy fame for her new podcast, "Wolfies After Dark," starting Tuesday, June 24 at 9pm.
Images used with express permission from MTV.