This week's Teen Wolf, "117" picked up right where we left off: Kate Argent the Were-jaguar somehow zapped Derek back in time and turned him into "Baby Derek," the teenaged version of himself played by the actor Ian Nelson.
Wrap your heads around that for a second. Okay let's move on. Spoilers Ahead!
Peter Hale is a Baaaaad Man! Despite Baby Derek and Were-Kate taking center stage this week, "Satan in a V-neck" himself, Peter Hale, is not one to be left out. This shouldn't surprise any diehards, as Ian Bohen consistently steals every scene he's in since Peter first entered the story. I feel like there should be a spinoff or web-series devoted to the teenaged adventures of Peter and Derek Hale and Chris and Kate Argent. I know there's lots of metafiction on the subject, let's get on this, MTV!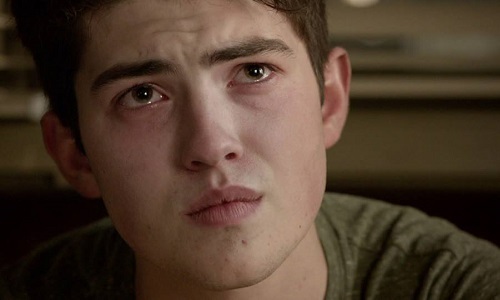 You're cool Baby Derek, but we'll take Regular Derek now, thanks. I loved the opening shots of this week's episode. Ian Nelson nails Tyler Hoechlin's stance and mannerisms, but as much as we all enjoyed this brief foray into Baby Derek-ness, I breathed a huge sigh of relief when the Derek Hale we know and love finally returned to Beacon Hills to whoop up on some Berserkers.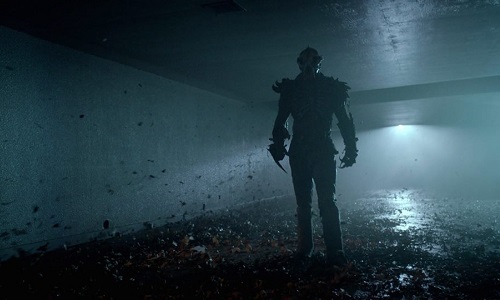 Oh! Speaking of, we finally get a really good look at Berserkers, and they're utterly terrifying. When they revealed themselves this week, I might have peed my pants a little. Jeff Davis spilled the beans in last week's Wolf Watch that Kate is controlling the Berserkers so for anyone who caught it (does anyone watch that?), Peter's revelation didn't come as a surprise.
What did come as a surprise is the possible appearance of the much-awaited Benefactor. Kate and the Benefactor set this whole thing up as a ruse to steal $117m from Peter. I don't know about you guys, but Peter is one wolf I would never, ever piss off.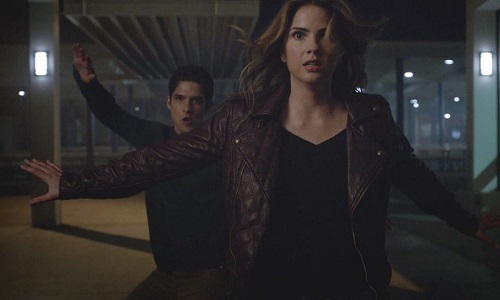 Stray Observations:
Sheriff Stilinski's reaction to Baby Derek is the most hilarious moment of Season 4, hands down. Yes, I'm calling it early. "I want you to be honest with me ... have you been time-travelling? Because if time travelling is real, I'm done, I'm out."
Stiles is the little spoon to Malia's big one. I'm glad he's finally getting a romantic storyline but I'm still not sure how I feel about this relationship. I don't particularly like how emasculated the writers make him in the name of comedy. I also take issue with how they consistently turn Malia's transition back to everyday life as a joke. The girl accidentally murdered her family and escaped to the woods for years; cut her some slack on not knowing who Abraham Lincoln is.
Cousin Miguel makes his long-awaited return! I'm going to say that even an awkward Agent McCall / Baby Derek dinner-scene still constitutes as a Sterek-scene.
Not to bring it up again, but I'm a dork (that's not what I'm bringing up again, that's just stating the obvious) and tune in for Wolf Watch because I'm just not ready to Let. It. Go. I don't know how many others watch this after-show but those that don't missed out on Jill Wagner's hilarious recounting of her kissing scene with Ian Nelson, complete with an apology to his mother.
Lastly, I now need an entire flashback episode dedicated to the romance between Baby Derek and Baby Kate, 'kay thanks.
Hungry for more "Teen Wolf" coverage? Don't forget to check in every Monday at 10pm on tvtag to join in the fun! Also join our friends at Hypable for their "Not Another Teen Wolf Podcast" and Lily Schwarz of @HoechlinArmy fame for her new podcast, "Wolfies After Dark" Tuesday's at 9pm. Images used with express permission from MTV.