One dark and stormy night, I ventured into a San Francisco rain storm to go see the Thrillpeddlers put on Hot Greeks. After I stumbled through a parking lot, I found myself in a theater that was very unique. At first I wasn't sure I was in the right place. So if you find yourself wondering if you are lost, you have probably just arrived at the Hypnodrome Theatre.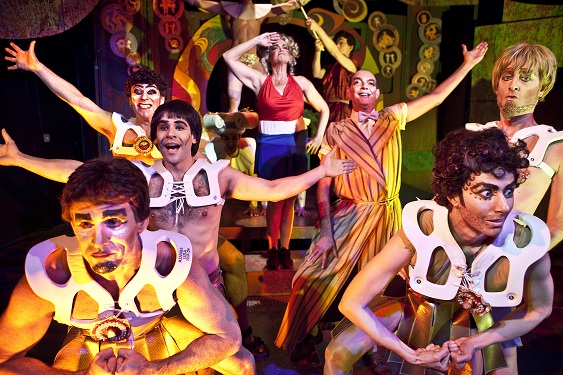 We were greeted and seated upon entrance in what are called Shock Box seats for two. These themed seats include sumptuous Turkish Lounges, as well as private boxes called "Heaven and Hell," The Pharaoh's Tomb," and "Padded Cell," which offer opportunity for illicit trysting. The Shock Box seats suited our needs quite nicely. The Thrill Peddlers have been performing their unique brand of horror and fetish theater in San Francisco since 1991. They are nothing if not unique.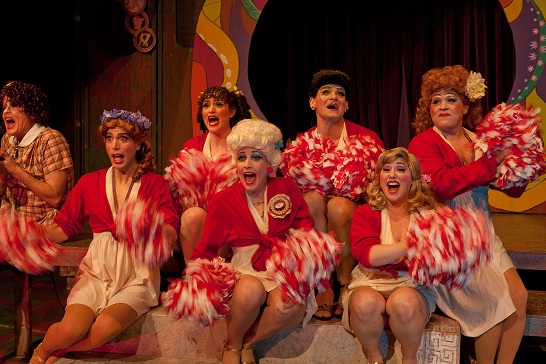 In Hot Greeks, college rhythm meets the Peloponnesian War as Athens University takes on Sparta State for their annual pigskin showdown. The kids sing and dance through the ruins of ancient Greece, on their way to consult the Oracle of Delphi in their pursuit of victory on the gridiron. Dancing columns, vestal virgins, country cousins and even a pig, all join Lysistrata on her journey to save the day for the Gods and Greece.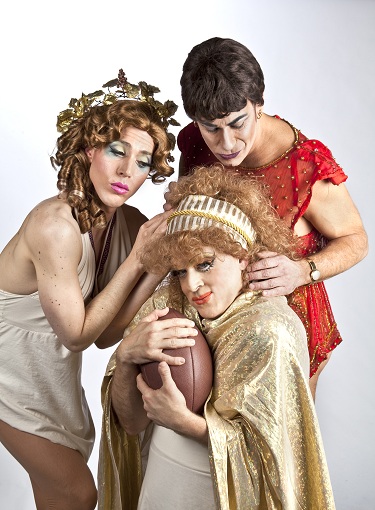 Hot Greeks is vampy, campy and dare I say trampy. If you ever wondered what college would be like in the time of the Greeks, the ThrillPeddlers give you a very funny look at it. At times I was lost, but never bored. My favorite part of the play was when the oracle made her debut (or The Hot Twat of Tangier, as she is referred to in the play). The makeup, costumes and energy of this production is stellar. These folks give it their all for each and every performance.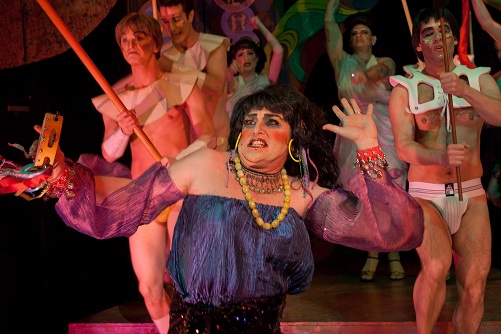 Hot Greeks is extending its sold-out run for six additional performances only -- now through Saturday May 19, 2012 (Thurs. Fri. & Sat. at 8:00 p.m.). This will be the only extension of the show. $30 geneneral admission / $35 for "Shock Boxes" and "Turkish Lounges." If you love musical theater, drag queens and gender bending humor, go see Hot Greeks at the Hypnodrome. Even on a rainy night, San Francisco never disappoints.