 I think many would agree that Halloween is in need of an image makeover, and what better time than now to re-examine this American tradition in an increasingly Latin-influenced country.
Yesterday was the end of La Calaca, a new four-day festival I had the pleasure of co-producing in San Miguel de Allende. It reveres and expands sacred traditions and motifs of Dia de los Muertos (Day of the Dead, which begins on All Soul's Day -- November 1st -- and ends the following day), while re-imagining them for the future.
La Calaca explores the themes intrinsic to Dia de Muertos: respect for the past, joy in the present and honor for the universal cycles of death and rebirth. Original installations by contemporary artists were woven into the tapestry of age-old traditions in San Miguel. There were participatory parades, contemporary and traditional music, guided tours through the cemetery and special Dia de Muertos-themed menus created to celebrate the event.
Participants thus found themselves at a surreal and colorful intersection of the novel and the ancient. By creating an atmosphere of collaboration and innovation, and harnessing creative energies both traditional and contemporary, La Calaca Arts Festival engaged the entire community into a an exciting extension of Dia de Muertos.
So why not import the concept into the United States and merge October 31 and November 1 into a two-day holiday to pay respect to our deceased ancestors, while maintaining the participatory and celebratory aspects of Halloween? According to the U.S. Census Bureau, the Hispanic population is projected to nearly triple, from 46.7 million to 132.8 million during the 2008-2050 period. Its share of the nation's total population is projected to double, from 15 percent to 30 percent, so that one in three U.S. residents would be Hispanic.
Even Koreans have a day of the dead. And let's not forget that Cinco de Mayo, which isn't even observed in Mexico, exists here simply because beer and tequila companies invented it to boost sales. What about more creativity, more spiritual connection, and less candy?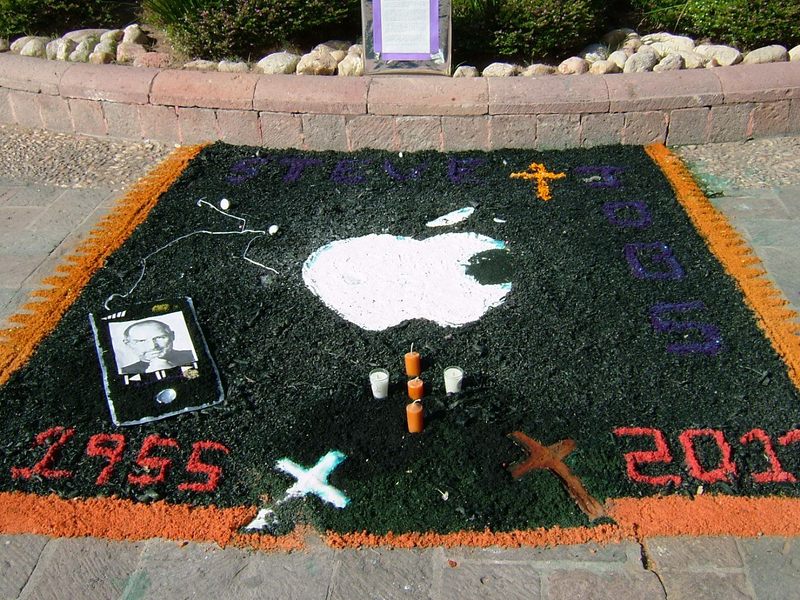 Most of La Calaca's over 7,500 Facebook fans are 13- to 18-year-old kids from Mexico City. I suspect they "like" us because we are making a tradition that probably is a bit dull ("Okay, honey, today you need to go to your grandfather's grave and decorate it and spend the day there listening to stories about him...") and making it hip and exciting. And they must feel some pride that a bilingual Facebook page is promoting the exciting art that stems from this tradition.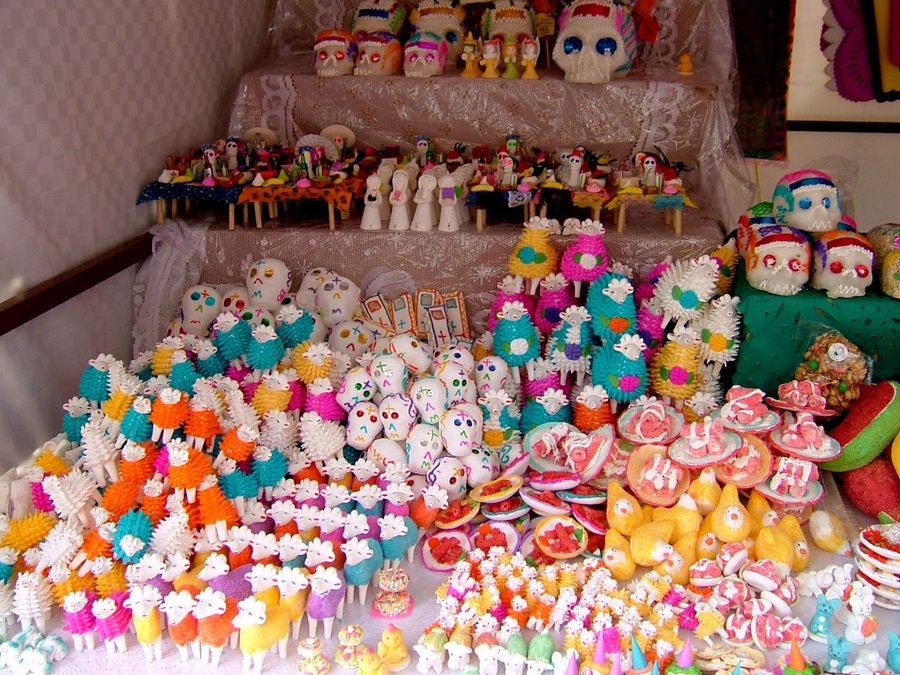 The skull is a universal icon, but one that the Mexicans feel they have a special claim to. But there is a huge disconnect between all these Day of Dead fashions and a true understanding about what the tradition is all about. Day of the Dead is a profound day in which the line between the living and the dead virtually disappears. We are meant to evoke the presence and memories of our deceased relatives by drinking their favorite drinks, eating their favorite foods and telling stories about their lives.
I would like to imagine a move in the United States to celebrate Halloween with the kids and on the next day go cemeteries to decorate the tombs of our loved ones and be together as a family. When I tell my kids that we have to drive to Cornwall, Connecticut, to lay flowers on my father's grave, it's a depressing prospect to them. But I think a nationally observed tradition inspired by Dia de Muertos might change their minds.
For additional pictures of the La Calaca Festival, a template for a more creative Halloween in the U.S., check out their Facebook page.
Photos by Annie Coleman of Recreo San Miguel