If you ever want to be completely overwhelmed, then New York City is the place to go to. It is the ultimate intense metropolis, with images, sounds and smells bombarding you around every corner. The height and the density of the buildings can be intimidating as well as exciting. And there are two ways of coping with it: The first is to throw yourself right on in there; the second is to go for a slightly different perspective. Here are five unusual ways of seeing New York City.
Read more about things to do in New York City
1. From the ferry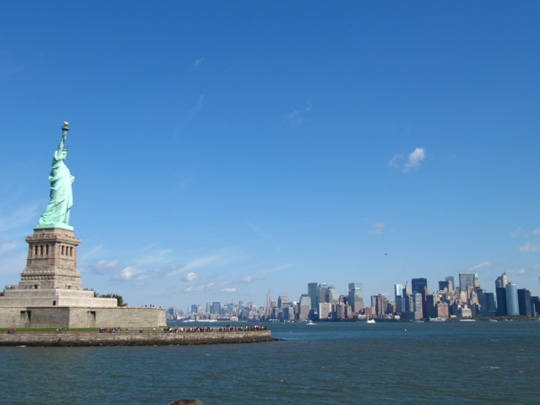 One of the time-honored, classic ways to take a look at New York is from on board the Staten Island ferry. The free service connects New York City's best known borough - Manhattan - with its least visited - Staten Island. Leaving (approximately) every half hour from the South Ferry Terminal at the bottom tip of Manhattan, the Staten Island ferry heads out across the harbor. In doing so, it offers sensational views of the Manhattan skyline. You can watch the buildings gradually get smaller in the boat's wake, also taking in the less-heralded cityscapes of both Jersey City on the other side of the Hudson and Brooklyn on the other side of the harbor.
And, of course, you sail pretty close to the one thing that most people come out on to the water to see - the Statue of Liberty.
The Staten Island ferry is a bit of an odd experience in that it serves a clientele of both tourists and commuters. The former tend to gasp with excitement on the outer decks, snapping away with cameras. The latter sit inside, looking bored and reading a book.
2. From Staten Island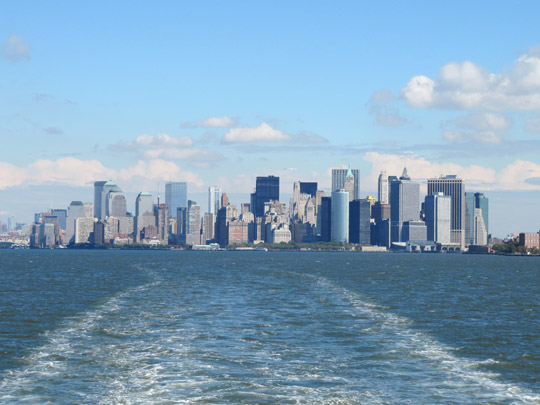 Most out-of-towners reach Staten Island on the ferry, then head straight back on the next one assuming that there's not much to see there. Hang around for a bit, however, and you'll see a very different side of New York City. If you're looking for a bit of respite, then it's a great spot - a large percentage of Staten Island is parkland, and there are even beaches on the south side. Public transport on the island is less than brilliant, however, although buses do meet the ferries. Arguably a better option, however, is to hire a bike in Manhattan and bring it over with you so that you can explore on two wheels.
The most fascinating spot on the island is Fresh Kills Park, which is opening in stages. If the name sounds familiar, it's because it was once the biggest landfill site on earth - the resting place for all of the city's garbage. A monumental, multi-decade project is turning it into NYC's biggest park, and comparing and contrasting the parts that have greened with the parts that haven't is fascinating.
While Staten Island's large Russian, Liberian and Sri Lankan communities are growing, it is best known as an Italian-American hub. Which means lots and lots of restaurants making great pizza...
Meanwhile, if you have to pick one spot alone to visit on Staten Island, make it the Snug Harbor Cultural Center. This former seaman's home is now a mish-mash of gorgeous buildings, tranquil gardens (the Chinese Scholars' Garden is particularly excellent) and art exhibitions.
Read more: 4 Must-See New York Locations that Aren't in Manhattan
3. From Ellis Island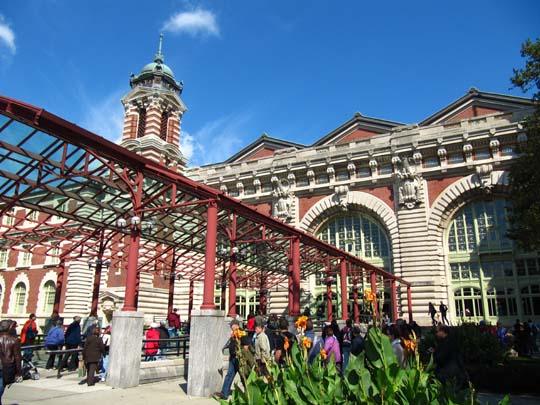 Other ferries depart from Manhattan, of course. Some go to New Jersey, some go to Governor's Island (another great spot for a peaceful escape, incidentally), and one goes to both Liberty Island and Ellis Island. Liberty Island is usually the draw card for most visitors - after all, there's a certain statue on it which tends to be quite popular - but Ellis Island is the one that will stick with you.
Between 1892 and 1924, over twelve million immigrants entered the US through Ellis Island - it was the prime processing center, and the place is still packed with atmosphere and emotion.
The great building where immigrants learned whether they'd be allowed to enter the country or not is now a museum. A superb one, at that. The tales of the people who had flocked from all over the world, not knowing what they were going to find but hoping for a better life, are both tear-jerking and inspirational. And if there's one place where you can get a feel for what made the big, bustling monster across the water what it is today, then this is it.
Read more about Ellis Island and the Statue of Liberty
4. From a kayak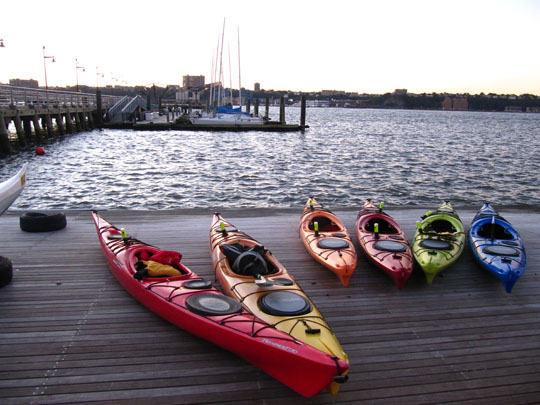 In terms of immediately obvious ways to get around New York, "in a kayak" is probably down there near the bottom alongside "on an elephant" and "with a jetpack." To my knowledge, the latter two options aren't available yet, but it is possible to take a kayak out on the Hudson.
The Downtown Boathouse, at Pier 40 at Houston Street, gives out kayaks on a first-come, first-served basis. They even give free lessons and paddling tours! Then it's out on the Hudson you go, paddling through the fairly calm waters for awesome views of New York City and New Jersey.
Read more: Downtown Boathouse, New York City
5. From the Empire State Building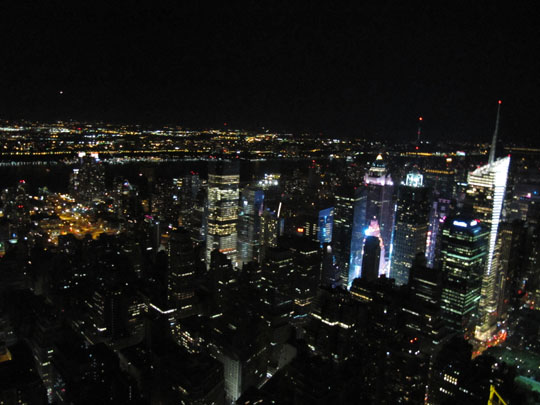 Then, of course, there's the obvious way to get a different perspective on New York: from up on high. Following the tragedy of September 11th, 2001, the iconic Empire State Building is again the tallest building in New York.
The true star of King Kong and countless other movies has a panoramic observation deck on the 86th floor, from which you can see all five boroughs - and, indeed, five states - on a clear day. The security checks can be laborious and the queues long, so the secret is to head up late - the observation deck is open until 2am - when you've fewer people to fight through. And, of course, you can get a magnificent view of Manhattan's skyline lit up for the night.
Read about Manhattan Bridge, another spot to get a great view of NYC.
-- David Whitley for Viator
Planning a trip? Browse Viator's New York City tours and things to do, New York City attractions, New York City travel recommendations. Or book a private guide in New York City for a customized tour!