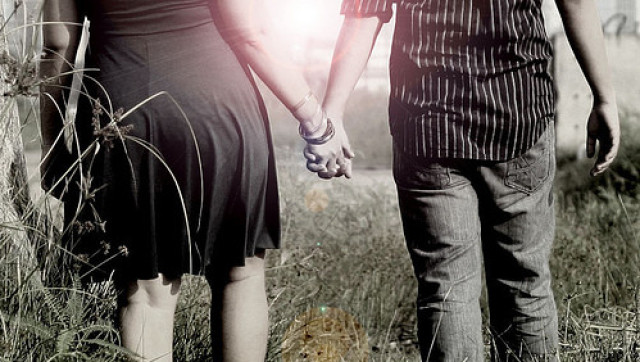 There's a great line from a classic Bugs Bunny cartoon when, after a calamity strikes a second time, Bugs cries in exasperation, "Not twice in the same picture!"
In 1997, my soon-to-be wife, Terri -- the single most healing experience to come into my life and the lives of my sons -- had received some preliminary results of a thyroid aspiration that indicated a malignancy. Ever the optimist, she started her online search for the cell types and seemed very satisfied that this was indeed a very controllable situation, as our famed surgeon had so reassuringly and confidently stated. I was doing my own search and started reading on the other cell type that turned up in the analysis and didn't have the same reaction. Zeroing in on the less-than-comforting facts, I felt a certain shut down occurring and my mind going to "war mode."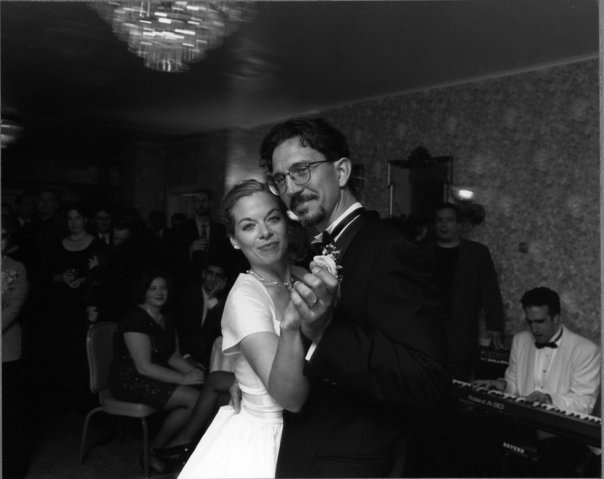 My first wife, Donna -- the mother of our three young sons -- had died back in December of '83 from a rapidly metastasizing cervical cancer that hit the spine and created a nearly-unmitigated physical nightmare for her last eight months. I could count on my one hand the moments during that struggle where she experienced an hour's respite from the agony. It turned a woman with a farm-girl-healthy physique into a frightening, emaciated sight. We were young, not yet 30, and in retrospect I'm sure we were not up to snuff in terms of understanding the enormous and hopeless gravity of her situation. Truth be told, the aggressiveness of her cell growth was particularly striking according to the doctors, and of a type that, even caught early, probably would not have affected the outcome. Didn't matter. I had failed, and I lived with the guilt for many years that, for all my support, I had been unable to pull a rabbit out of the hat and save her. That guilt affected my relationships with my sons as well as the infrequent romance during that long walk through the desert. Here I was, 14 years later, reliving the feelings.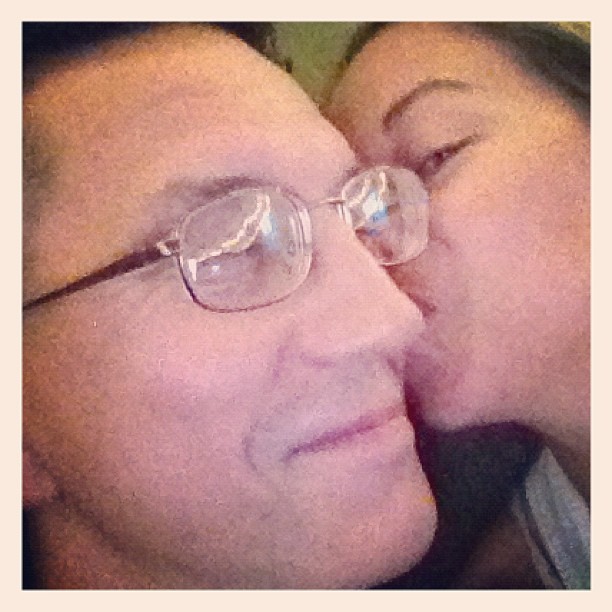 When I read Terri's HuffPost column about her cancer and how she dealt with the fear, I was struck by her references to me. They seemed to paint a warm fuzzy image of me as being unfazed and acting normal. In service to truth, I felt a need to qualify the image presented. My love had shifted gears. It went from blissful cruising to a pretty cold-blooded war mode. My focus went completely to doing what needed to be done to make sure the situation did not spiral out of control. I was scared. I was furious. Looking back, the cold-bloodedness was far less about being self-protective than it was about staying focused on the mission and keeping the fear at bay. There were no babies involved this time. The boys were teenagers. They could deal with not being the focus of my attention.
I remember being in the hospital looking at the screen while the follow-up nuclear testing was being conducted on Terri. The weeks of incrementally-ingested radiation went looking for any shred of malignant thyroid tissue floating around in her body. I couldn't understand a single thing on the screen. I couldn't read the face of the lab tech, which was more frightening than frustrating. Things popped up in different colors and my heart reflexively sank. It was my final opportunity to feel a helpless fear in a dark room. The relief when the verdict of "all clear" was pronounced was indescribable. I could breathe again, without expecting a shoe to drop from somewhere. No. Not twice in the same picture.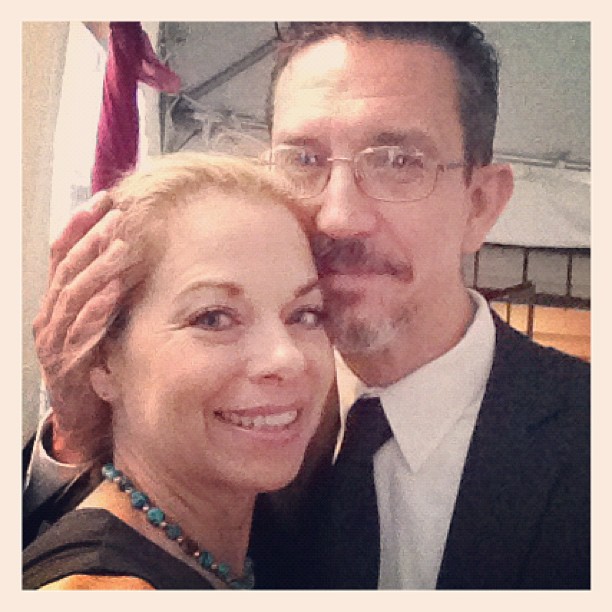 This war mode did not go completely unnoticed. It was well into the treatment phase, when the outlook was much more positive, that Terri noted to me that for all my love, focused care, and attention, I had turned distant. I had. I felt like a sergeant overseeing his command in a battle, ready to sacrifice whatever to win, having no idea what was happening outside his range. Confronted with her feelings, I made a conscious note of lightening up and enjoying the successes in her recovery. I guess I did, because it's what Terri remembers.
A graduate of the Parsons School of Design, Victor Juhasz began illustrating in 1974 for The New York Times while still a student. In addition to combat art, his illustrations have been commissioned by major magazines, newspapers, advertising agencies, and book publishers, including Golf, Time, Newsweek, Rolling Stone, The Wall Street Journal, Esquire, GQ, Men's Journal, Proctor & Gamble, and Morton Swinsky Productions. He was a courtroom artist for ABC-TV for the arraignment of the Son of Sam and for The Washington Post's coverage of the trial of John Hinckley. He has also illustrated six award-winning children's books and serves on the Board of Directors of the Society of Illustrators in New York City. Victor can also be found on Drawger, Twitter, and Facebook.
For more on becoming fearless, click here.