Lately I've been asked the same question. Is L.A. Fashion Week over? Since the demise of an IMG-backed Mercedes-Benz Fashion Week at Dean and Davis Factor's Smashbox Studios, a collaboration that lasted for 10 seasons and ended last fall, fashion designers have been scrambling to figure out where to show their Fall 2009 collections. Add in the economic downturn and it seemed like the city was going to throw in the towel. At least for this season. But from March 13, 2009 to March 20, 2009 the show is going on.
I can admit it. L.A. Fashion Week has never had the cache of New York, London, Paris or Milan, and probably never will, but it is viable and I wouldn't count designers from the City of Angels out just yet. But I knew something needed to change when my editors in New York stopped wanting to cover L.A. Fashion Week altogether. They didn't think it was worthy and with designers such as Bebe and Ed Hardy hitting the runways it wasn't helping my argument that L.A. had plenty of talent to offer the world (Jesse Kamm, Wren, Grey Ant, etc.).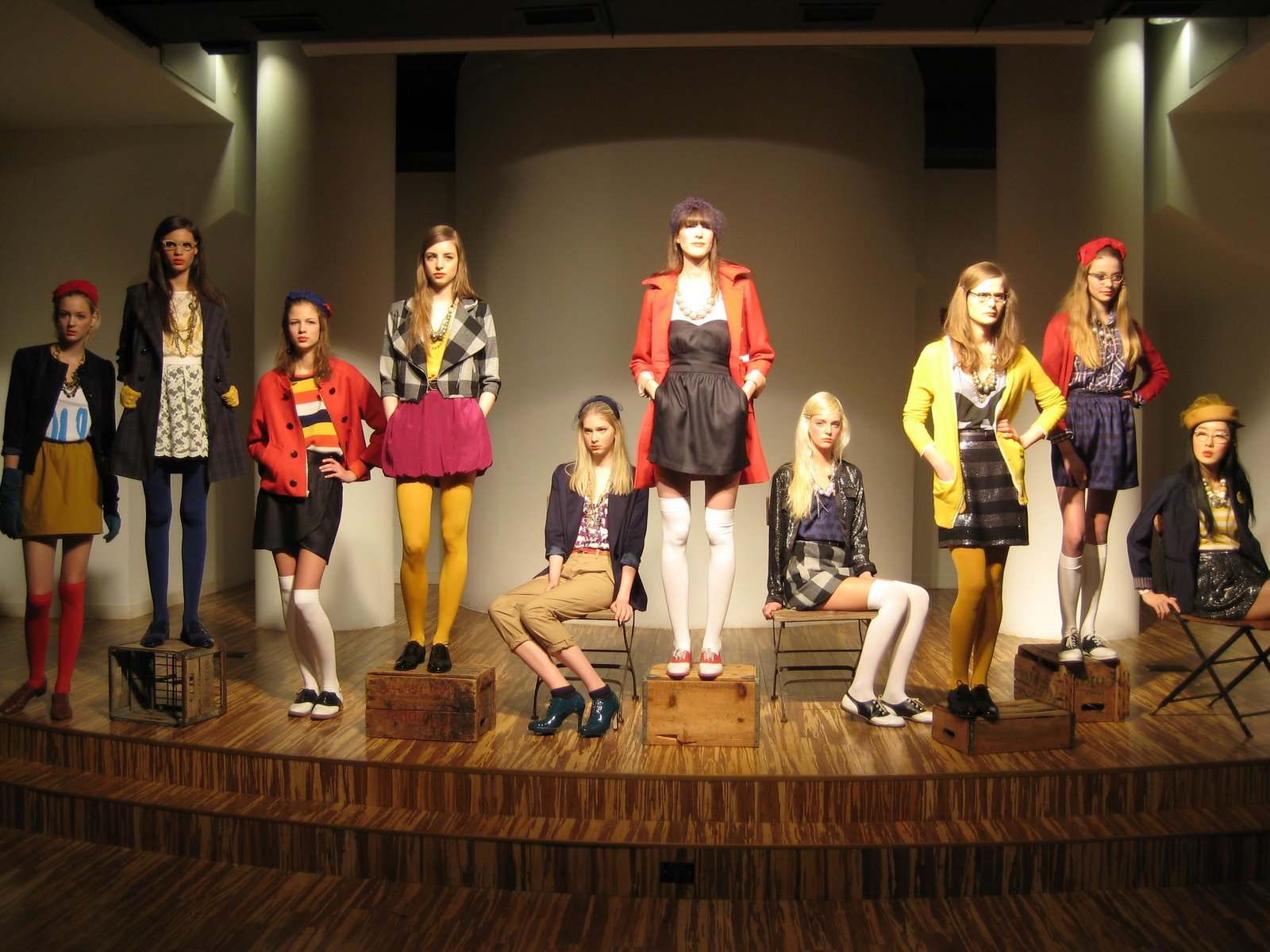 Wren's fall presentation showcases designer Melissa Coker's fitted blazers and cute skirts.
This year, things are disjointed, but there's lots going on all over town. BoxEight, held at the Los Angeles Theatre, kicked things off with GenArt's event featuring Raquel Allegra, GRAI and Society for Rational Dress. Their "Fashion Week" lasted just three days, from March 13, 2009 to March 15, 2009, and featured designers such as Future Heretics, SkinGraft and Yotam Solomon.
Red carpet master and beloved L.A. designer Kevan Hall, who was a fixture in the Main Tent at Mercedes-Benz Fashion Week, is premiering his fall collection as part of a charity event with The Colleagues, benefiting The Children's Institute. "It was always exciting to show my collection at Smashbox Studios with IMG," Hall explains. "But I think it will be great to see the various creative ways that designers will present their collections in the future. L.A. fashion is a viable force."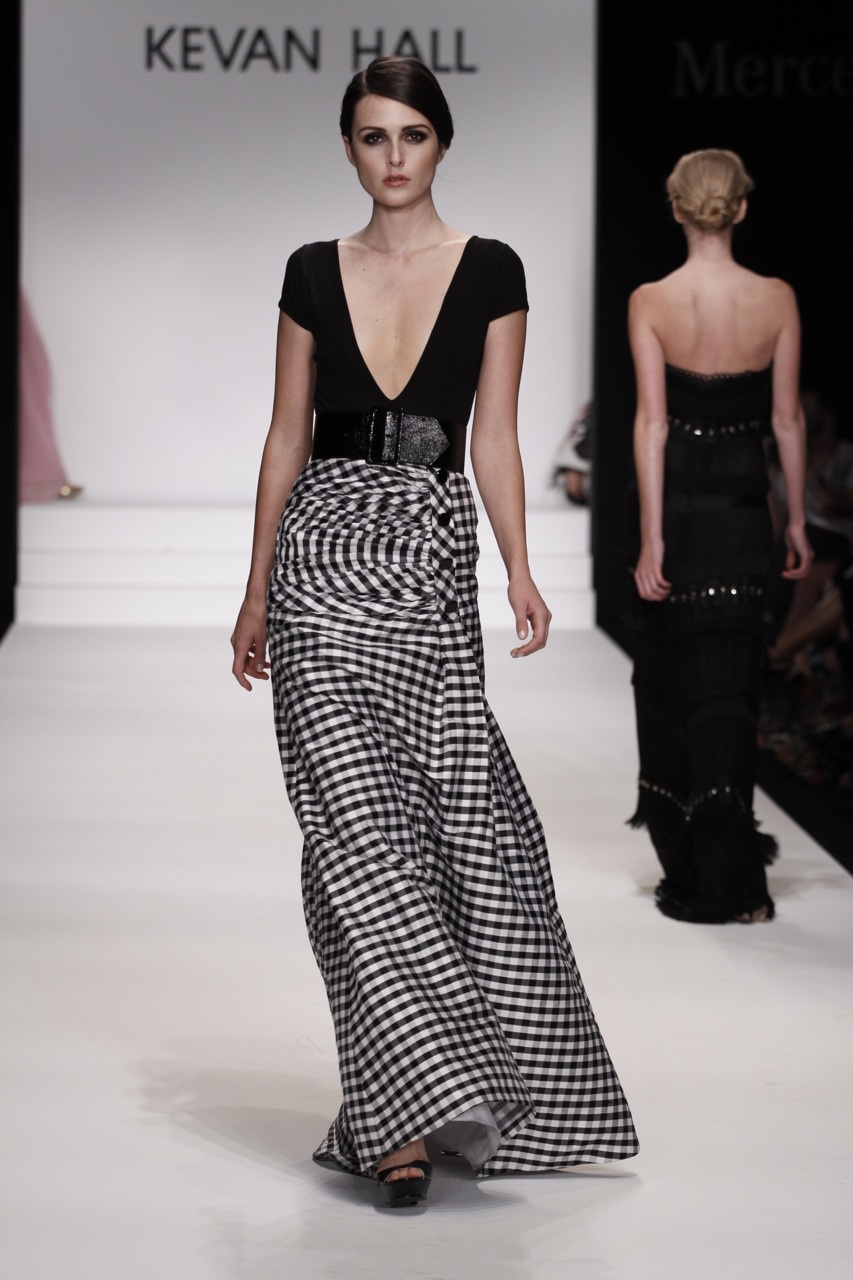 A look from Kevan Hall's Spring 2009 collection at Smashbox Studios.
Fashion Week favorite Whitley Kros, designed by Sophia Coloma and Marissa Ribisi, showed three seasons at Smashbox, but this go-round presented their fall line at L.A. gallery space MIAUHAUS on Sunday night. "It's always great to have an IMG-backed Fashion Week, however, the fact that we have had to do something on our own has allowed us to be more creative and come up with a different and more artistic way of presenting," says Ribisi. "L.A. has placed itself on the fashion map with lots of emerging talent like Trovata, Wren and Rodarte to name a few. We love showing in L.A. because it is our home and we love the creativity and artistic vibe," adds Coloma.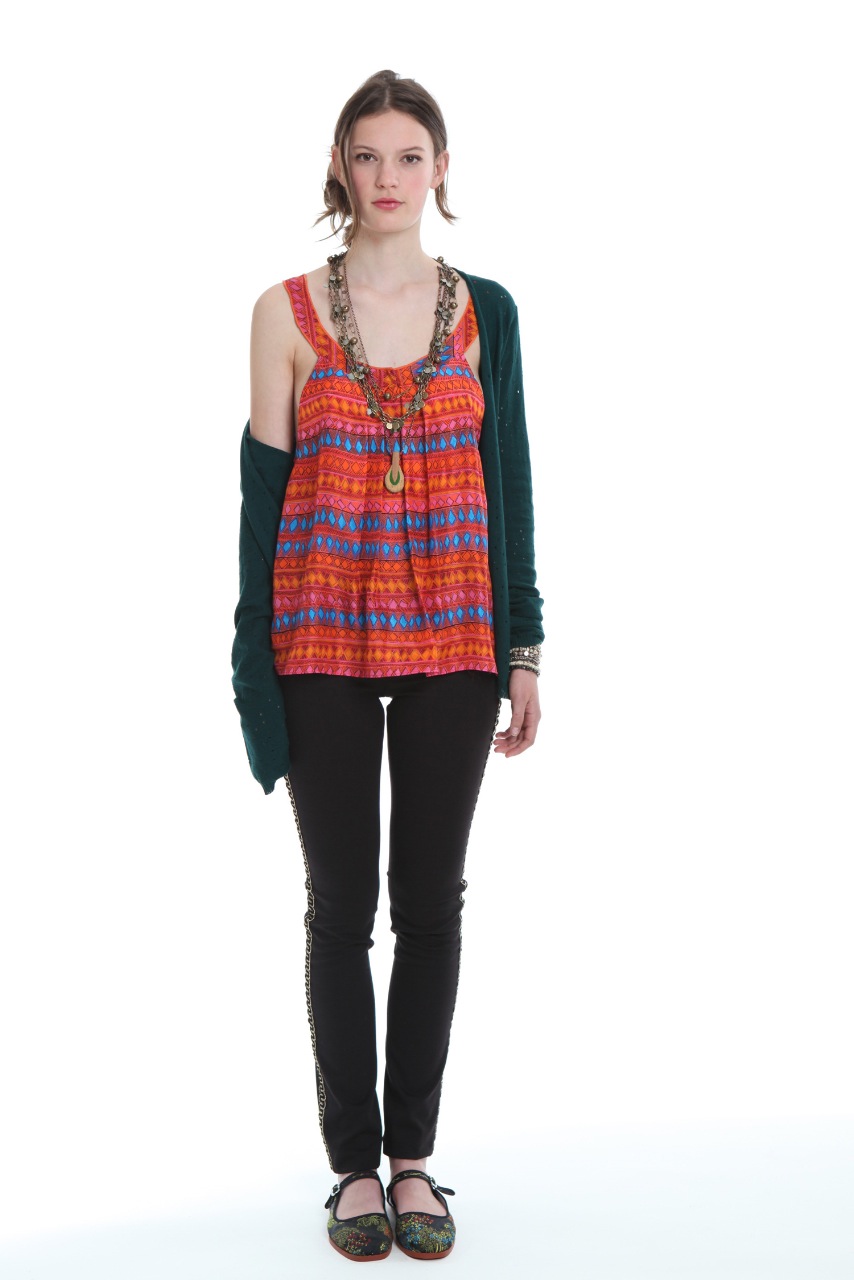 From Whitley Kros' fall 2009 collection, designed by Sophia Coloma and Marissa Ribisi.
Then there is the newbie. The City of LA (COLA) Fashion Week, which is unaffiliated with the mayor's office or the city for that matter, is holding shows from designers such Brian Lichtenberg, Fremont, B.Son, Eksempel and Joyrich in several loft showrooms and the penthouse at the Lady Liberty Building downtown.
Meanwhile, Downtown L.A. Fashion Week is hosting a vintage fashion show benefiting MOCA. The same group has chosen to honor designer Louis Verdad's "Louver Collection" installation-style at troubled museum as well. Coming this fall, REVEAL Los Angeles...The Fashion & Design Event will be held in October, combining a marketplace/expo for designer exhibitions and runway presentations. Backed by IDG World Expo of Macworld fame, REVEAL is essentially a tradeshow by day at California Market Center and fashion entertainment by night at L.A. Live.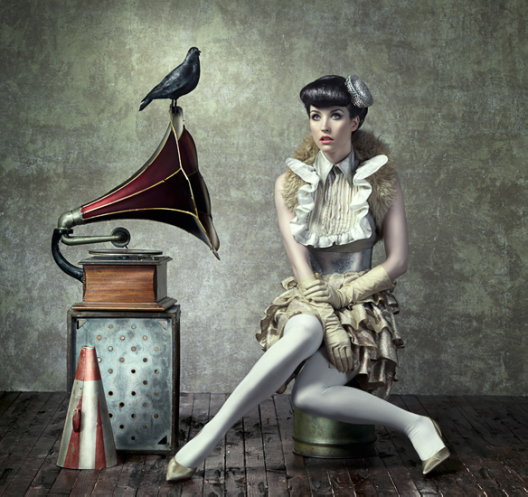 Fashion designer Louis Verdad, photographer August Bradley and film director Robertino Fonseca reveal an inspired fashion hosted by Downtown L.A. Fashion Week at MOCA.
Fashion Week in Los Angeles has undoubtedly changed, but my bet is that things will be back, and perhaps better than ever, in the next few seasons whether IMG chooses to participate or not. And don't count the Factor brothers out either as they are expected to pop up in Hollywood. Something cohesive would be ideal because when the big guns compete (remember schlepping from 7th on Sixth at the Standard Hotel downtown to Culver City?) it can be frustrating for editors and buyers. But the one thing I won't miss for now? That valet parking line at Smashbox after the Main Tent emptied out.