The American dream's become a whole lot more eco-friendly in recent years. From our hybrid cars to recycling and energy-efficient solutions, most people have adopted an eco-friendly lifestyle in attempts to reduce their negative impacts on the environment -- and they're going green at home, now, too.
The Great Outdoors, Appfolio's latest infographic, compiling data from the 2013 Residential Landscape Architecture Trends survey, reveals that eco-minded Americans are willing to exchange aesthetics for sustainability and efficiency. The survey's respondents showed preferences for practical and low-maintenance landscapes (94 percent), indigenous plants (87 percent), and sustainable design practices (75 percent).
In light of rising produce prices and food-safety scares, most homeowners noted they're ready to trade in their lawns and ornamental outdoor installations for fruit and vegetable gardens, reducing water and resource consumption.
Here's the complete look at how Americans plan to implement eco-friendly practices at home: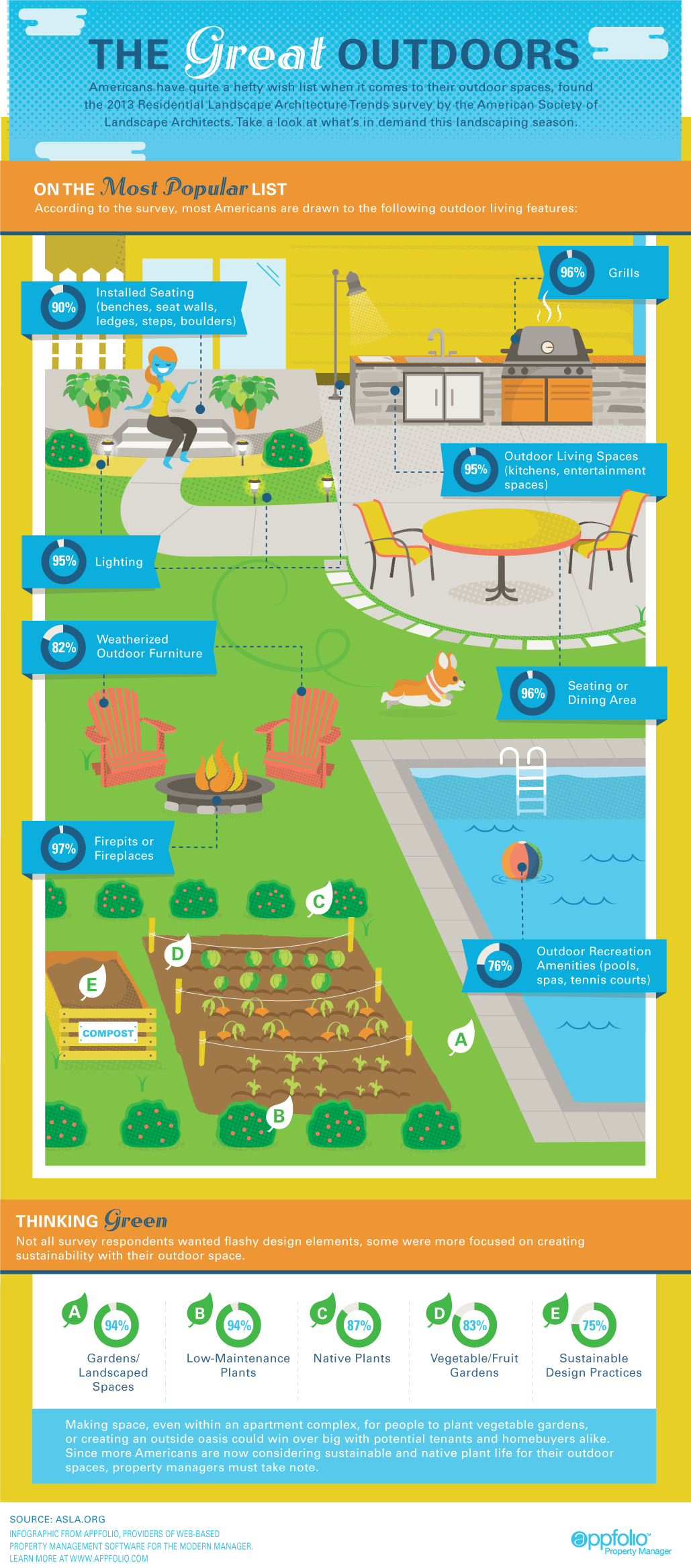 Source: Appfolio