When I met Nalubombwe Josephine in May of 2007, she was a 10-year-old-girl living in one of the most vulnerable situations imaginable. Nearly 30% of her neighbors were infected with HIV, she was surrounded by dozens of orphans, and she was going to a school that had no books and barely a roof on the structure. Recognizing her intelligence and drive, Just Like My Child Foundation, through the generous help of one donor, Jim K., began sponsoring Nalubombwe at one of the best elementary schools in Uganda.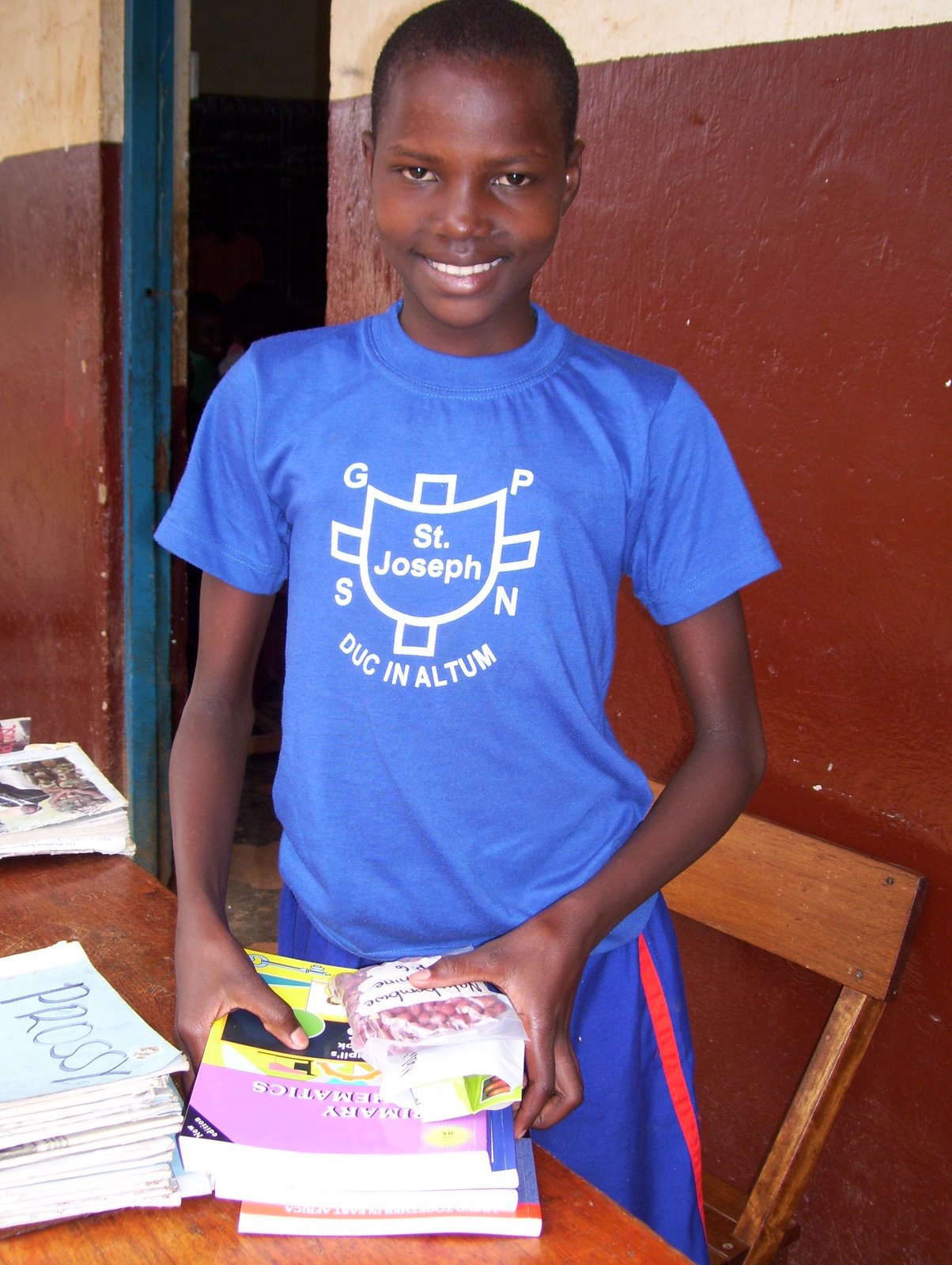 Photo by Vivian Glyck
Flash forward four years: Nalubombwe excelled so far in school and scored so well on her end of term exams that she was just accepted into THE best high school in all of Uganda.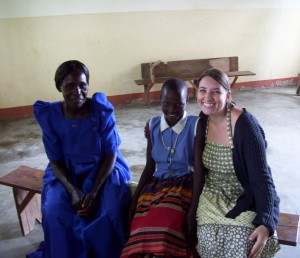 Left to Right: Nalubombwe's mother, Namagembe Topista, Nalubombwe Josephine, Tessa Davis Photo by Vivian Glyck
It's almost incomprehensible to the residents of her village, Kikoiiro, that a girl born into such a dim reality could be walking into the brightest future possible.
Thank you Nalubombwe for all of your very hard work to make this happen!
And thank you, Jim, for believing that the fire of knowledge can change the world. To be like Jim click here.
Please start a dialogue with us by commenting on the stories. We want to know what you think and what's important to you!