By Mia Adorante for W Magazine.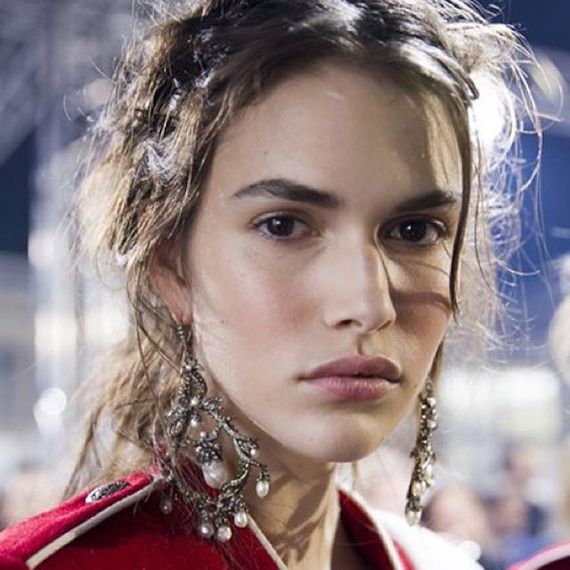 @lucia_pieroni
Man Out
Banish the chiseled cheekbones. You'll be striving for teenage-like rosy-not-rudy cheeks long before it's time to break out the rosé--because contouring is so out.
You're going to let your hair blow free!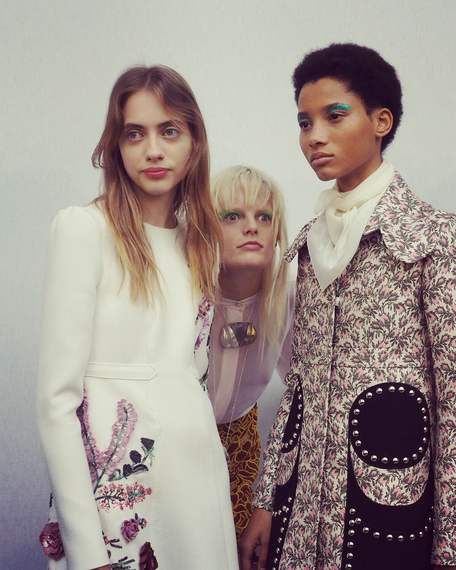 Giambattista Valli Spring 2016
The Spring 2016 runways showed nary a straight head of hair, as stylists and designers favored letting models' natural wave fly freely.
...Or You Might Just Shave It Off.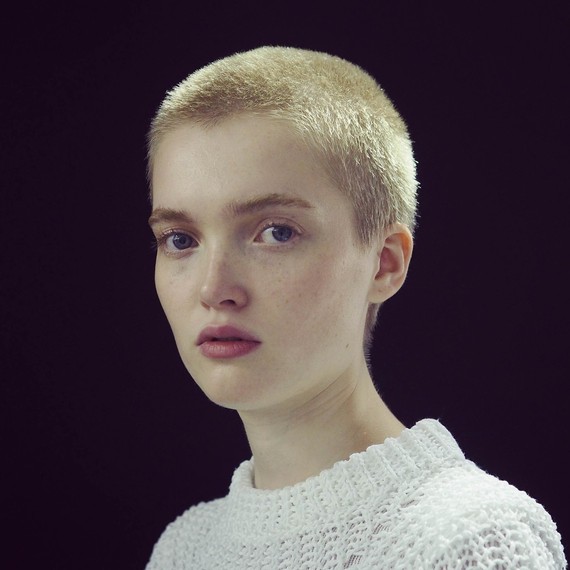 Isabel Marant Spring 2016
After you get over the initial shock, you will not believe the freedom you'll feel from shedding all that unnecessary weight. Just try to avoid Marine Corps recruiting offices. And maybe wear more dresses. And some lipstick.
Ditto for the Nail Art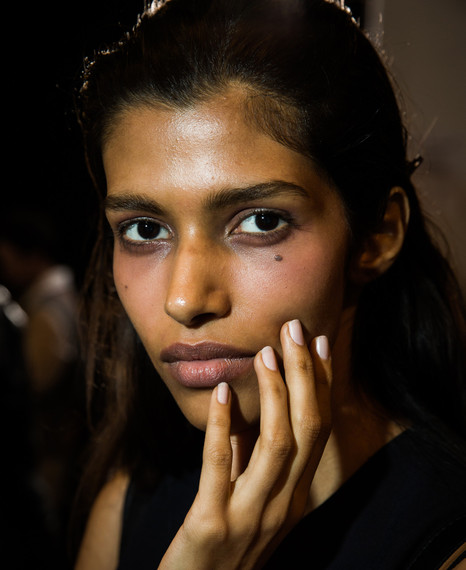 courtesy of Deborah Lippmann
Hey, Monet manicurists? Let's stick to just one solid shade this season. Hint: Nude is having a moment, say our friends at Tenoverten nail salon. So is Crimson. Something for everybody.
Your Cleanser Will Require a Removal Cloth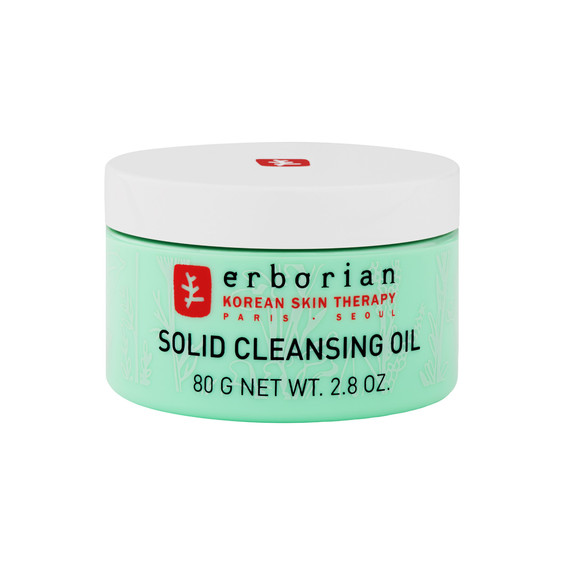 courtesy of Erborian
Direct from Korea, an unctuously rich cleansing balm with the consistency of Crisco will land on your sink (hence, the required washcloth). Once you feel how soft your skin feels afterwards, you'll start looking forward to the ritual.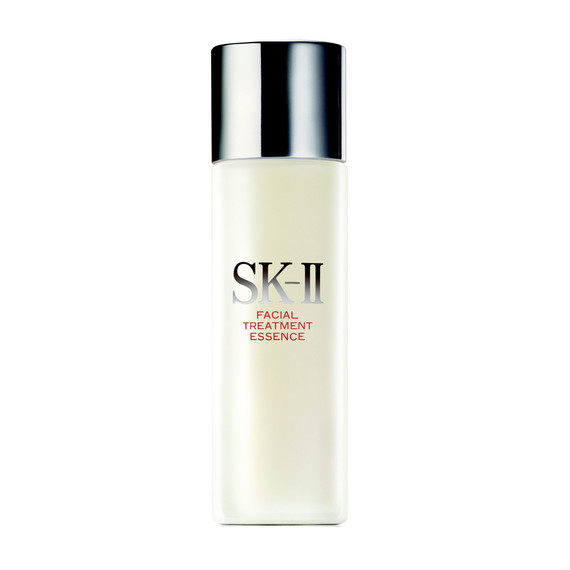 courtesy of SK-II
The Emperor's New Skin Care Step Japanese brand SK-II introduced us to the essence, but it's the new post-cleansing must-have. It may feel like water, but its magical powers prepare skin to accept that moisturizer more optimally.

Read more: 15 Ways You Can Rock Bangs
Patch Work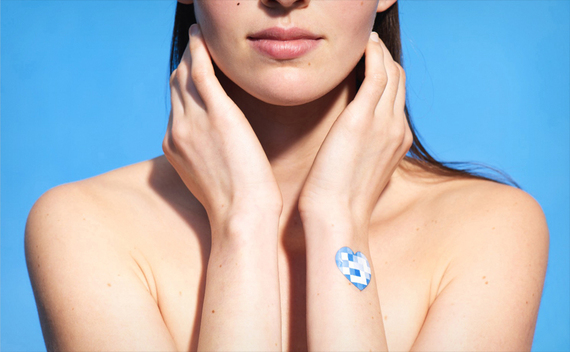 courtesy of LaRoche-Posay
By the end of this year, you might have control over the amount of sun exposure you're getting--or, at least you'll be made aware. L'Oreal-owned skin and suncare brand LaRoche-Posay is hoping to launch a patch that lets you know how much sun exposure you're getting, along with times when your skin is most vulnerable. It's like having your needling grandmother with you at all times!
You'll Consider Giving Your Grays a Smoky Eye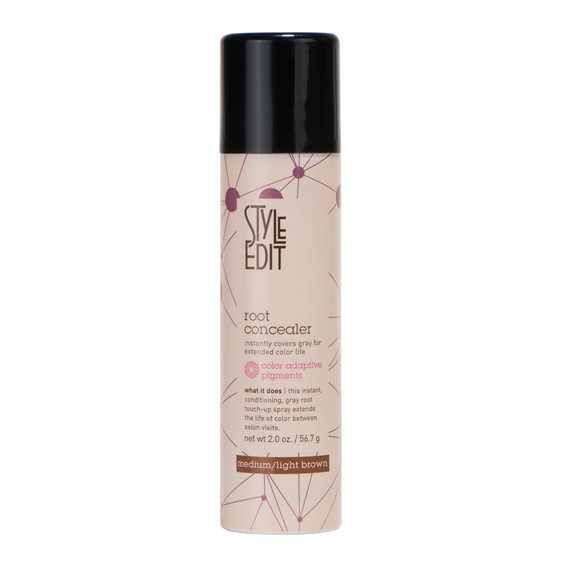 courtesy of Style Edit
As the root concealer explosion continues, the notion of aiming spray-paint looking cans or eye shadow brushes on your grays will become completely natural.
Red My Lips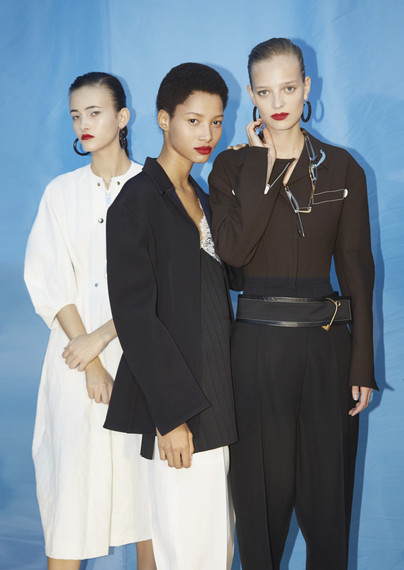 Courtesy of Céline
When the best makeup artists in the biz (think: Pat McGrath, Aaron De Mey, Diane Kendal) all send a red lip down the runway, you'd be smart to make the statement too. Just think of it as the perfect supplement to joining the 'Just Not Sorry' campaign.
Freckles Welcome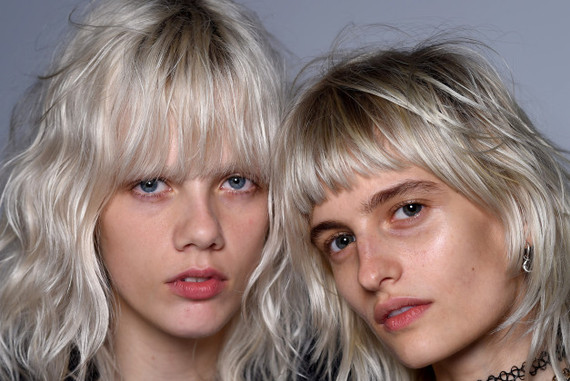 courtesy of Nars
What will come of implementing the ever-growing slew of skincare innovations into your routine? All the more reason to show your hard work off with a #humblebrag, especially if you're #blessed with freckles.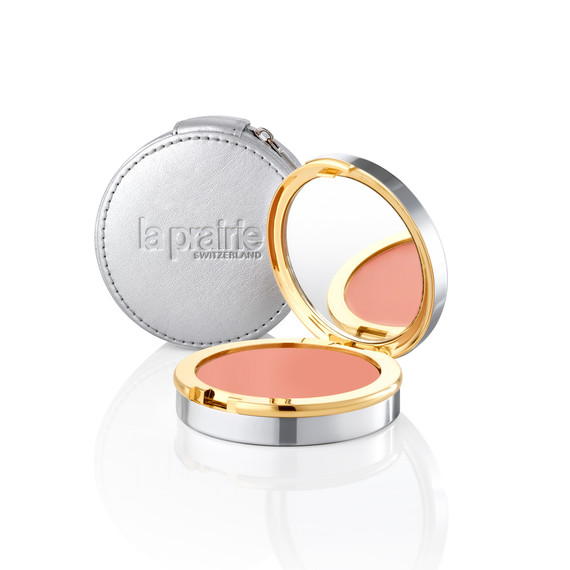 courtesy of La Prairie
Color, Better In an age where you can have everything, now, makeup that's just that won't cut it. You'll reach for the color from skincare brands like La Prairie, Omorvicza, Eve Lom, Algenist, and Perricone M.D. Not to worry, though, your favorite makeup brands are catching on, too.
Goop Goes Rogue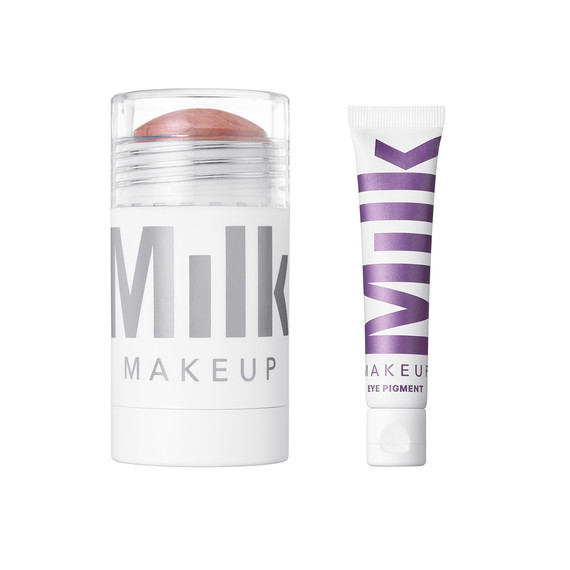 courtesy of Milk Makeup
What do Juice Beauty, Milk Makeup, and Glossier all have in common? They were created by women who took the path less traveled before landing in beauty. Our thoughts? Where have they been?!
One Thousand Points

courtesy of EndyMed
You will rely on a combination of radiofrequency and a handpiece containing micro-needles to vanquish your deep wrinkles, acne scars and stretch marks. Could cellulite removal be far off?
And speaking of needles...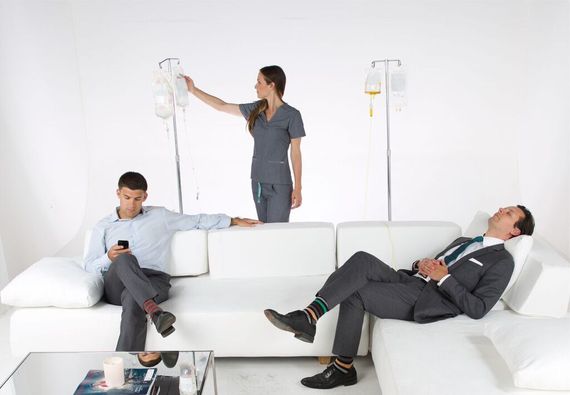 courtesy of Priv
You will stick your arm out to relieve what ails you. The beauty home delivery app Priv has added Nutridrip to its offerings. A registered nurse will come to you and administer a drip whatever ails you, be it the flu, a hangover or just plain old lethargy.
More from W Magazine:
Kendall Jenner's Most Jaw-Dropping Looks
Brad Pitt's and Angelina Jolie in Domestic Bliss (Photos)
Kim Kardashian Goes Fully Nude in W Magazine
The Biggest Trends in this Fall's Fashion
Gigi Hadid Is REALLY Well Connected