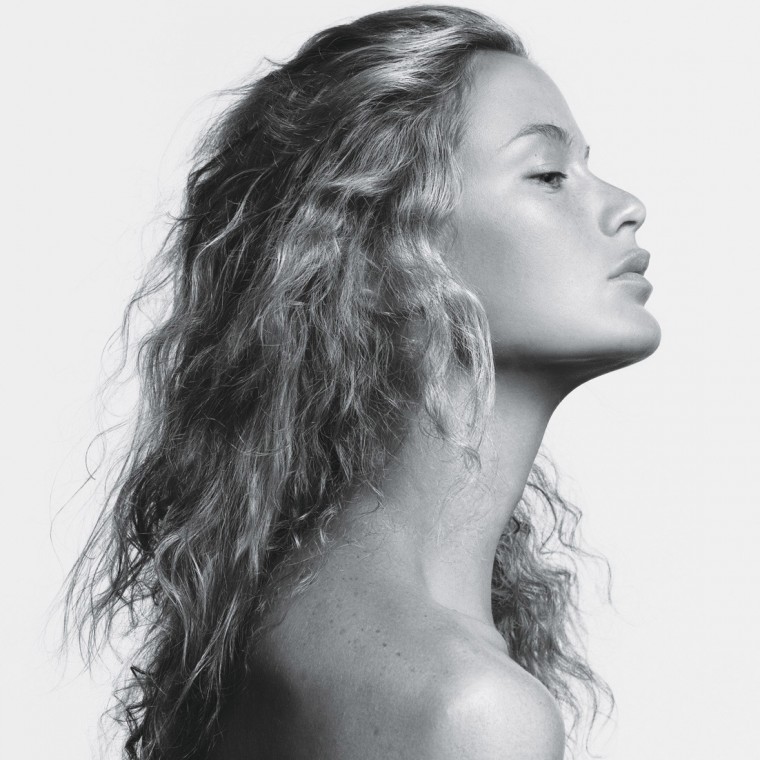 With natural hair all the rage, one blow-out addict dares to ditch the dryer.
By Sandra Ballentine, W Magazine
Like most addictions, my dependence on haute hairstylists didn't develop overnight. The initial blow(out) was struck almost 20 years ago, by Brian Devine at Garren New York, who somehow managed to make me look like a Pantene model for my 10-year high-school reunion. A few black-tie events later, I was well on my way to being hooked. A fix every month increased to one a fortnight, and pretty soon, nary a week went by without a couple of trips to the salon.
Things got so bad that I avoided traveling to cities where I didn't have a hair connection. But inevitably, all the pulling, pressing, and crisping took a toll on my tresses -- not to mention my bank account. At upwards of $100 a hit, my habit was adding up. It was time for an intervention.
Help came a few months ago, in the form of a friend (an editor at this magazine) who was staying the weekend at my place in the country. One morning, he looked up from his scrambled eggs and asked, with deceptive nonchalance, why there wasn't any shampoo in the house. "I don't wash my own hair, unless I'm at some kind of boot camp or on safari," I replied blithely, thinking that was the end of it.
The following Monday, he offered me a life-changing assignment. "We're calling it 'blow-dry backlash,' " he said. "Stick-straight hair and twice-weekly visits to the salon are so 2007. Didn't you see all the messy, natural hairdos at the fall shows?" (Truth be told, I'd been deliberately ignoring the just-rolled-out-of-bed tress trend since Paul Hanlon did his first undone 'do for Proenza Schouler's spring 2011 runway.) To write the piece, he said, I would have to abstain from dryers, flat irons, hot rollers, and curling irons for three months -- the salon-a-holics equivalent of checking into Promises.
Shop this story: Essential Products for Perfect Natural Hair
I'd rather be sent to Southeast Asia to investigate a new beauty botanical found only in python nests, I told him. Seriously, even my two Bengal cats get regular blowouts. But in the end, I agreed. Why not simultaneously save my split ends and save up for a beach house?
For the next few weeks, I did what many addicts do when faced with the prospect of going cold turkey. I went into denial. I procrastinated. I avoided my editor friend, sneaking blow-dries wherever and whenever I could. My enablers -- Rich Malysia and Joe Martino at Orlo salon in downtown Manhattan -- smiled indulgently when I told them I wouldn't be seeing them for a while. Some girlfriends openly smirked. No one believed I could do it, which is probably what finally propelled me into action.
My first call was to the hairstylist and consultant (and fellow bleached blonde) Amy Lindwall, whose cult product line, Olja, is aimed at healing and restoring overtaxed hair and scalps. "You need rehab," she decreed, as she peered at my fuzzy strands. "Withdrawal from heat styling is really difficult, though," she warned. "While your hair detoxes, it will go through some stages that definitely aren't pretty."
More from W: