Washington Life's features the 15th annual "2011 Social List", highlighting individuals with notable impact in the D.C. area. This year's additions include incoming House Speaker John Boehner, R-Ohio, Senator Scott Brown, R-Mass and MSNBC commentator and author Richard Wolffe, DC Mayor-elect Vincent C. Gray and CBS's Chip Reid.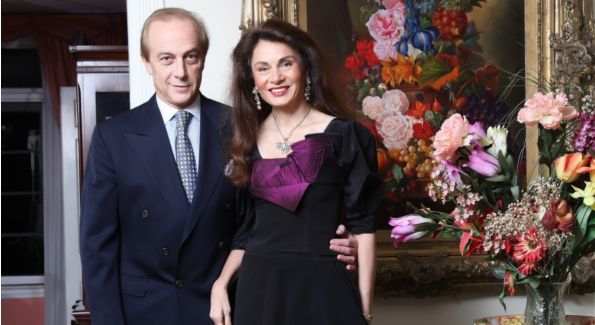 Maximo and Sedi FLÜGELMAN. Image courtesy of Tony Powell.
The annual record touts the notable social individuals from politics, diplomacy, business philanthropy and the arts. While only disclosing a listing of names, there are approximately 700 individuals whose social impact is noted, where most other lists such as the "The Green Book" or The Social Register that list thousands.
Embassy Row receives newcomers Ambassadors Jaime E. Aleman (Pilar), Hunaina Sultan Al-Mughairy (Oman), Dino Patti Djalal (Indonesia), Jonas Hafstrom (Sweden) and Michael Oren (Israel).
Additional distinguished political and social figures grace the list including former U.S. President Bill Clinton and Secretary of State Hillary Rodham Clinton, the Honorable Madeleine K. Albright, Speaker of the House Nancy Pelosi as well as First Lady Michelle Obama.
To view the entire list click here.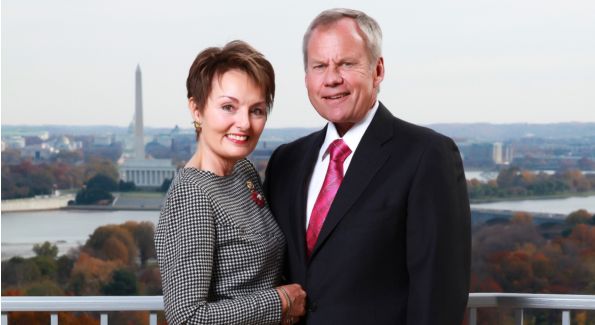 John and Antonia Gore. Image courtesy of Tony Powell.

Bob Barnett and Rita Braver. Image courtesy of Tony Powell.