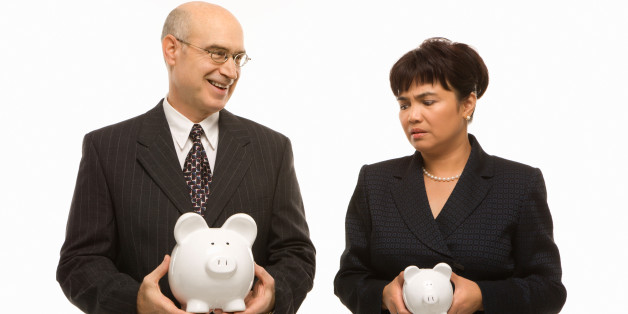 As the President and CEO of Women's Foundation, I'm often asked by supporters, "How can we help close the gender pay gap?"
In the past, I've encouraged them to help raise awareness of the issue, to advocate for policy changes in state and local governments, as we've done. But now we have another tool in our toolkit - the Pay Equity Best Practice Guidelines - that can help employers in both the private and public sector take action to end pay inequity.
Women's Foundation commissioned the University of Missouri Institute of Public Policy (IPP) to research and develop the Pay Equity Best Practice Guidelines as a response to our research in Missouri that showed women in Missouri earn only 71 cents to the dollar men earn. Developing the guidelines was also a directive issued by Gov. Jay Nixon in his Executive Order #15-09 to advance equal pay.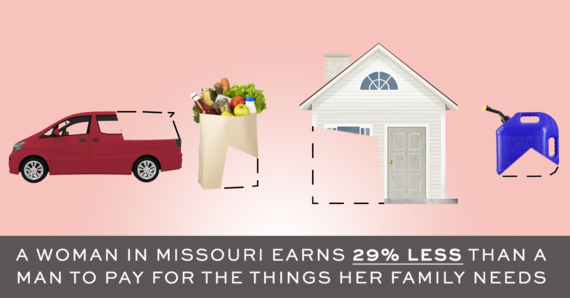 The Guidelines seek to improve standards for pay equity and achieve measurable results with three best practices for Missouri employers:
● Employers Should Determine if Gender-Based Pay Disparities Exist
● Reevaluate the Current Pay System from an Equity Perspective
● Promote and Ensure Pay Transparency
For each best practice, the report includes a summary and how it can help close the gender pay gap in either the public or private sector, examples from other states, and indicators for measuring progress.
So, you might be thinking...why should employers adopt these guidelines?
● Because it's the right thing to do. Unequal pay doesn't just hurt women, it hurts entire families. Women who earn less bring home less money to pay for household necessities. It can also hurt qualified men who get passed over for jobs given to women, because an employer would rather hire the person they can pay the least.
● Because it's good business. Organizations who compensate their employees equally see better performance, higher employee satisfaction and a lower turnover rate.
● Because economically self-sufficient women will lead our country's next chapter of economic growth. By empowering women and their families with Equal Pay for Equal Work, we are ensuring economic development and security for all.
These guidelines present a real opportunity to lead the way toward equal pay for equal work. We believe the Pay Equity Best Practice Guidelines are a tool that can be used in the public and private sectors, in Missouri and beyond. (Our research on Kansas shows women there have a significant pay gap as well.)
At Women's Foundation, we're focused on research, solutions, and results. We're pleased to provide another solution to help close the pay gap once and for all.
Will you help us spread the word about the Best Practices? Together we can achieve results that improve the economic status of women and their families.
###