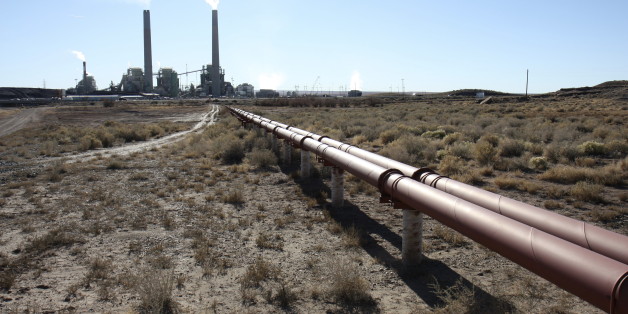 Big Oil and Gas believe their industry should have no boundaries. They want to frack wherever, whenever and however they please, to build dangerous pipelines anywhere they wish. Their cynical CEOs say it's all about energy independence, while they push to ship gas and oil across the globe to whomever can pay the highest price. They fight to prevent citizens from suing for fair compensation when deadly accidents and dangerous spills occur, while they push for the right to sue anyone who discloses the names of the chemicals used in fracking.
Does this sound extreme? This is the actual agenda Big Oil and Gas is pushing, as revealed during legislative debates last month. And it is currently unfolding in North Carolina where the legislature just voted to allow the distribution of drilling permits with no protections or limitations in place.
How did this happen?
Two years ago the North Carolina legislature passed a bill that legalized fracking under controversial circumstances when Republicans blocked Rep. Becky Carney (D) from correcting her obviously miscast vote. But the bill required the drafting of regulations that would be brought back to the legislature in 2015 for them to review before deciding whether fracking could proceed in the state. Despite their promise to learn more about fracking, industry-backed legislators decided it was in their best interest to rush the issuing of drilling permits before all of the dangers and problems could be brought to light.
Last week's vote to fast track fracking was pushed through by Republican House Speaker Thom Tillis, the opponent of incumbent U.S. Senator Kay Hagan. Tillis used the normal rhetoric about energy independence, despite the fact that North Carolina has limited amounts of shale. It appears the real reason for the push is to gain North Carolina's cooperation in hosting hundreds of miles of pipelines -- the framework for LNG exports.
North Carolina's political climate is extremely challenging in an environment where oil and gas dollars buy public policy. But groups on the ground will continue to organize, hold elected officials accountable, and work to protect communities from becoming sacrifice zones.
While North Carolina's recent decision is clearly a setback, the progress in Illinois, Colorado, and nationally shows that when concerned citizens organize, we can make real change and beat back the onslaught of greed and political corruption.
In Illinois last week, an effort was made to ram amendments -- similar to those in North Carolina -- through the legislature, spurring fracking onward. The industry hopes to bypass any debate or discussion of the 35,000 comments submitted as part of the regulatory process. This language was sneakily inserted into a bill on the Friday before Memorial Day and passed out of the House Executive Committee. Only after grassroots organizations mobilized to call out this sham, did legislators--nervous about the consequences--allow it to die in the Assembly. We thank Illinois People's Action, Shawnee Sentinels, Ban Fracking Chicago, and Southern Illinoisans Against Fracturing our Environment, who skipped their holiday plans to stop Rep. John Bradley from fracking Illinois.
Through recent grassroots organizing in Colorado, Food and Water Watch and many allies were able to kill a legislative proposal that would have allowed oil and gas companies to lay pipelines across property, even if landowners objected. Property rights seem to only be important to some legislators when they serve the interests of corporations. This hard-won victory was garnered by the work of thousands of people sending petitions and making hundreds of phone calls from groups across the state.
Industry cynically uses patriotism when it wants to remove barriers to fracking, while their real agenda is to ship their product abroad, especially to Asia where prices are two to three times higher. Many Americans would be horrified to know that the same legislators touting energy independence -- a false scenario in a global market -- are also pushing legislation in both houses of Congress to speed up the approval process for LNG exports.
Many have said that this push on exports cannot be stopped, but if we only work on what is politically expedient today, we will not have the victories we need in the future. In response to this, Food and Water Watch, along with our allies in Americans Against Fracking, mobilized and pushed back hard by generating over 100,000 messages and thousands of phone calls to Congress. We feared that the legislation would be tacked on to a bill on the Senate floor last month, but thanks to the vigilance of thousands of grassroots activists, that did not happen.
This fight is far from over and we need to continue to ramp up pressure and grow the movement. Americans Against Fracking held a national conference call on June 5 that featured a national overview on the issue of exports and state updates from North Carolina, Illinois, Maryland, Pennsylvania and Oregon, along with a letter to the editor training centered on exports. Join hundreds of fellow fractivists as we collectively continue to fight for the future we want for our children and grandchildren.