Grab a flight, and head to the land of the Magyars to experience these quintessential Central European spring festivals.
By Nick Robertson, Budapest editor for Where®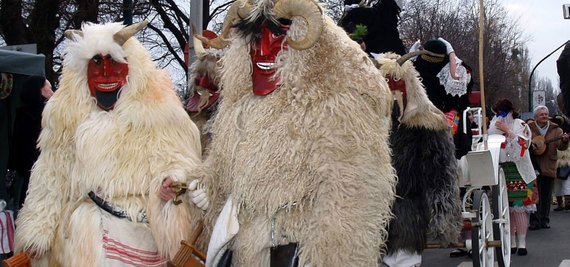 Every spring, Hungarians usher in the warmer weather with diverse hootenannies happening in cities and villages across the nation, with many centuries-old traditions on display for the public's admiration and astonishment. Here is a roundup of springtime's best countryside festivals in Hungary, all found within a short journey from Budapest:
Busójárás Festival
Feb. 27-March 4: Mohács
The streets of this historic town on Hungary's southern border come alive with bonfires and boisterous celebrants dressed up in beast-like costumes of sheepskins and devilish wooden masks, attempting to scare away the forces of winter while dancing in cobblestoned squares. Numerous concerts and processions welcome all onlookers to join in the good-natured rowdiness, with festivities enhanced by copious consumption of regional wines. www.mohacsibusojaras.hu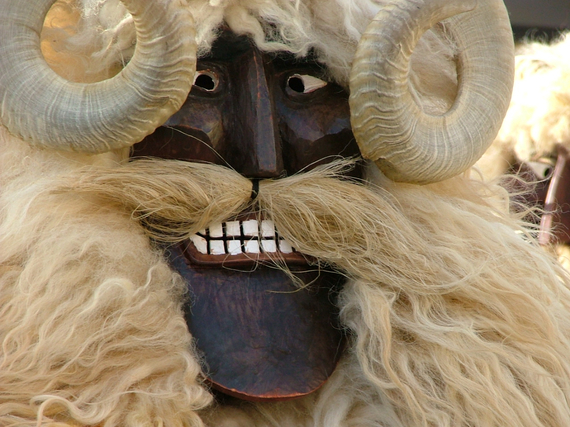 Meat Jelly Festival
March 7-9: Miskolctapolca
Hungary's headcheese fanatics find paradise in a forested parkland tucked amid the foothills of Hungary's northeast Bükk Mountains, where this annual gathering welcomes everyone to join in a carnival for true carnivores. Along with culinary competitions among the nation's top aspic aficionados -- featuring fascinating platters adorned with miniature meat-jelly sculptures -- live music and children's activities await, as well as numerous booths for sampling the gelatinous goodness. www.kocsonyafesztival.hu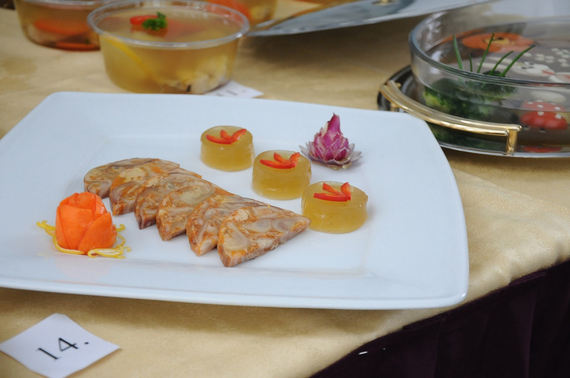 Hollókő Easter Festival
April 19-21: Hollóko
In the hillside village of Hollóko north of Budapest - where residents retain their roots with traditional architecture and culture - this annual Easter celebration showcases iconic Hungarian rituals. During Easter weekend locals dress in colorful folk costumes for old-time dancing and music performances, and boys chase girls with buckets of water, dousing them while reciting poetry in a custom dating back to ancient springtime fertility rituals. www.holloko.hu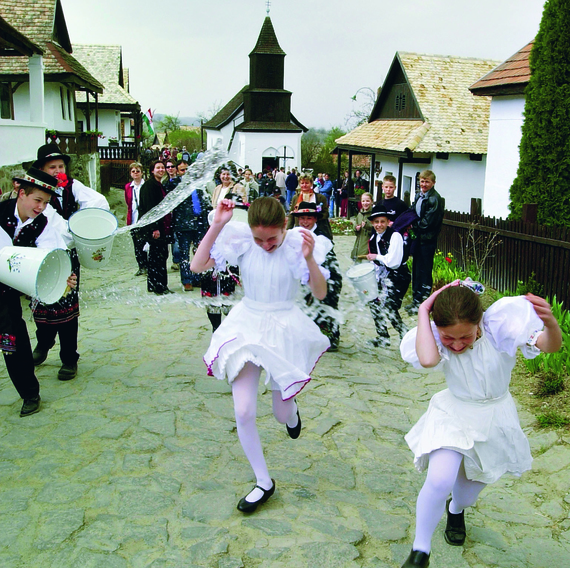 Find more tips and travel ideas at www.wheretraveler.com.
More from WhereTraveler.com:
Photo credits: Courtesy Busójárás Festival (2), Courtesy Meat Jelly Festival, Where Budapest archive