Imagine if you looked out your window and saw starving refugees from the war in Syria. They have traveled for days to escape the civil war in that country.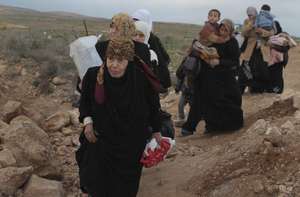 Or imagine if you saw refugees from Iraq, who have fled the onslaught of ISIS. Or maybe you see war victims in South Sudan or Central African Republic trying to survive off roots or whatever they can find in the wild.
Wouldn't you help feed them? The hungry and suffering from these wars may be many miles away. But they do not have to be out of mind. They need your help.
When you sit down for a meal on Giving Tuesday, you can set aside a place for a "silent guest," one of the world's hungry. Then you could make a donation to a charity, the cost of feeding your "silent guest."
This was a tradition started back in 1947 when, throughout the holiday season, Americans made "silent guest" donations. This led to thousands of CARE packages for the hungry in countries still reeling from World War II. The "silent guest" was part of the Greatest Generation's response to world hunger.
This Giving Tuesday you can feed a "silent guest" and make a donation to the World Food Programme, Catholic Relief Services, Save the Children, Feeding America, Action Against Hunger, CARE, UNICEF or other charities fighting hunger.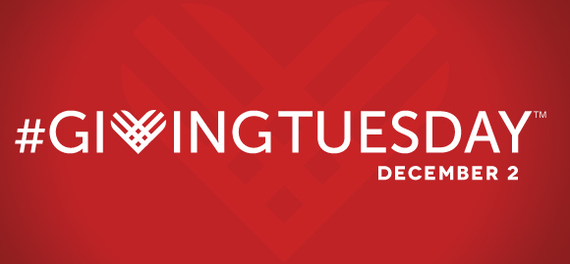 Another way to feed a "silent guest" this Giving Tuesday is to walk or run some Charity Miles for the World Food Programme and Feeding America. The free smartphone app has led to thousand of meals donated already. Or if you are going to purchase something, why not buy a product like This Bar Saves Lives, which generates a donation of life-saving Plumpy'Nut food for malnourished children.
This past Thanksgiving week newspapers across the country printed opeds and editorials about feeding a "silent guest," and making this holiday about ending world hunger. With the most refugees globally since the end of World War II, we need this kind of compassion.
This Giving Tuesday you can also be advocate. Do you have Twitter or Facebook? You could post a message about feeding a "silent guest," so others can join in.
You can also contact your representatives in government. Ask them to support hunger relief both abroad and here at home.
Here are some key things you could mention to your representative. There are 805 million people worldwide who suffer from hunger. Wars in Syria, Iraq, South Sudan, Central African Republic, Afghanistan, Democratic Republic of the Congo and other areas have placed millions at the risk of famine. Congress needs to provide enough funding for our Food for Peace program to help hungry people across the globe.
For the long-term, Congress needs to support the Feed the Future and McGovern-Dole programs which support small farmers and feed school children. Asking Congress to fund these programs is vital.
Domestically, Congress needs to fund the SNAP food stamp program, support food banks and build a strong child nutrition bill that expands school breakfast and summer feeding. Many working Americans are still needing food assistance, so these safety nets need to be available to them. There are around 49 million Americans who live with food insecurity. You can find your House and Senate representative at the Congress home page.
This Giving Tuesday and the holiday season can be about that "silent guest," one of the world's hungry. The action you take can feed a starving child or war refugee.