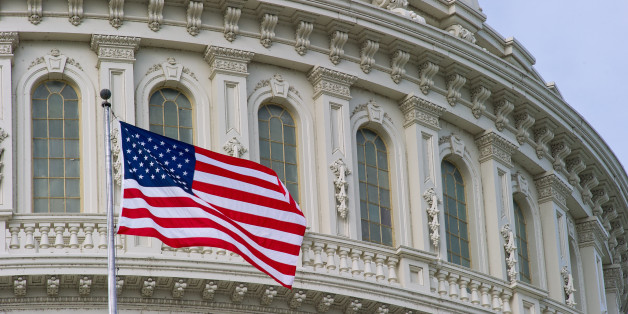 What if we all woke up on November 5 to find that we had elected a good Congress? It wouldn't matter which political party dominated the House and Senate. It would, however, be a Congress whose members were committed to solving our most pressing problems, to putting the national interest before special interests, and to working out their differences to get something done.
It would be a Congress of damn-the-torpedoes, buck-the-system members whose priority would be to fix the country rather than win the next election. It would have a two-year bucket list and a determination to get it done.
If I were making the list, it would include aggressive policies that confront global climate change head-on and put the country firmly on the path to a clean energy economy. It would include radical reform of our tax system so that it stops promoting things that make us weaker -- carbon emissions come to mind -- and encourages things that make us stronger, like home-grown renewable energy. It would include an ambitious national standard for generating electricity from clean resources. It would include a price on carbon. Its first order of business would be to get rid of the perverse rules and customs in Congress that permit, and even invite, the tyranny of the minority.
Two years ago before the last election, a Rasmussen poll found that 43 percent of voters believed that people randomly selected from the phone book would do a better job than current members of Congress. Lawmakers haven't done anything to improve their image since then. With the Nov. 4 mid-term election fast approaching, a Rasmussen poll last month found that "incumbents might have something to worry about this November as voters do not think their local representative is good for the job nor that they deserve to be reelected." The poll found that 41 percent of voters don't think their representatives deserve to be sent back to Washington and 31 percent are unsure. Combined, that means that nearly three of every four voters are unimpressed with the people representing them. The majority of voters (51 percent) said their representatives don't care what they think; another 24 percent are not sure.
It's tricky to rely on any single poll for insights into the electorate's mood, but surveys have consistently shown for years that the strong majority of American people favor renewable energy over fossil energy and believe that climate change is real and needs to be addressed. One of the more interesting polls was conducted last year by George Mason University and the Yale Project on Climate Change Communications. It focused on Republicans and Republican-leaning Independents, 72 percent of whom identified themselves as conservatives. Only about half agreed with the GOP's position on how to meet the nation's energy requirements. By a 2 to 1 margin, respondents said we should take action to reduce fossil fuel consumption. Seventy-seven percent said the United States should use more renewable energy in the future. Among those who said so, 7 of 10 thought the U.S. should increase its use of renewable energy "immediately."
Climate and energy are not the only topics on which Congress is out of sync with the American people, but they are arguably the most important. The impacts of climate change are omnipresent, from public health and safety to national security and from insurance rates to federal spending. Carbon emissions are on the rise again in the United States, and the goal of keeping climate-induced disasters in check is moving out of reach.
For two more years, we have a president willing to collaborate with Congress to act on these issues. The next Congress is the last chance for the United States to prove its commitment to climate action before nations gather in Paris next year for one more try on a global response to climate change. Like it or not, the rest of the world is unlikely to take decisive action if the United States doesn't.
All we need is one good Congress, elected by voters who decide to express their contempt in the only poll that counts -- the one taken Nov. 4 in the nation's voting booths. It was that Founding Troublemaker Thomas Jefferson who wrote in 1787 that a "little rebellion now and then is a good thing," that a periodic uprising of the voters is "a medicine necessary for the sound health of government," and that we should be wary of "a government of wolves over sheep."
I wonder what Jefferson would think of our Congress today, or of the voters who tolerate it. I wonder what it would feel like to be proud of our government again.