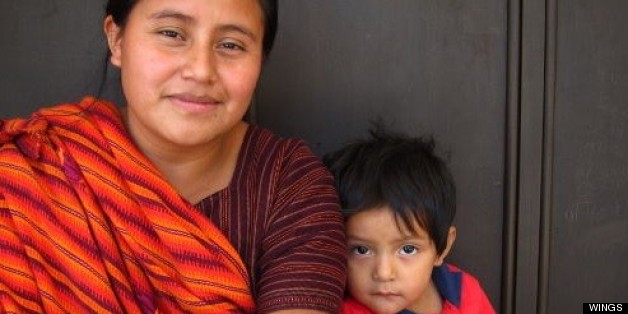 Access to family planning methods can be a powerful force for change in the lives of many families in Guatemala and other developing countries. Providing access to contraception is a pressing public health issue of our time. More than 200 million women in developing countries have an unmet need for contraception. The Guttmacher Institute estimates that satisfying this need would reduce maternal death by one third. Child mortality could be reduced by 25 percent if women were able to space pregnancies three years apart by using a family planning method.
Organizations like WINGS are working hard to bring access to vital reproductive health services to women and families in need. One of these women is named Berta, and she lives in the northern region of Guatemala called Alta Verapaz where WINGS focuses its efforts.
Berta, 29, suffered a terrible loss when one of her four children died as an infant. Now, her two-year-old son is also sick. Berta and her husband, Juan, have spent a lot of money trying to keep him well, but on the combined salary of about $150 per month that they earn as bus drivers, they simply cannot afford to buy all of the medicines that might help him.
This harsh reality motivated them to seek out a reliable family planning method at WINGS. The couple wants to make sure that they do not bring another child into the world in such difficult circumstances. Berta has been getting a Depo-Provera injection every three months, but explained that sometimes the government-run health center runs out, and she is forced to go for months without protection from unintended pregnancy.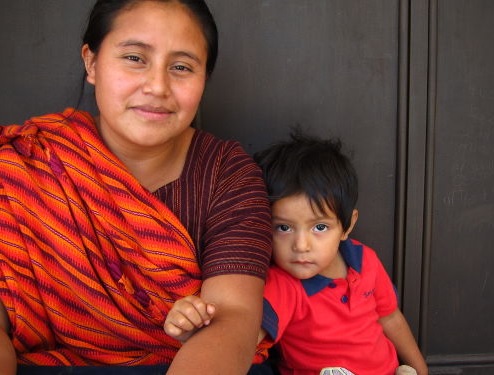 Access to a family planning method will mean a healthier future for Berta and her son.
"It seems that every day life gets more expensive. We are living with my in-laws to try to save money, but sometimes we still have problems making ends meet. We need time to figure out if we can support more children," said Berta.
At the WINGS clinic, Berta received a Jadelle, a sub-dermal hormonal implant that will protect her from unplanned pregnancies for up to five years. WINGS offers the implant at a deeply subsidized price of approximately $3, and will waive the cost for families who truly cannot afford it, so it is accessible to couples like Berta and Juan. The couple is pleased that they can now focus their resources on their surviving children, without worrying about having to provide for another child in the future.
Please visit our Raise for Women project page and donate today to help WINGS provide more Guatemalan women like Berta with access to reproductive health education and services.