Seven days; lots of science in the news. Here's our roundup of some of the most notable items: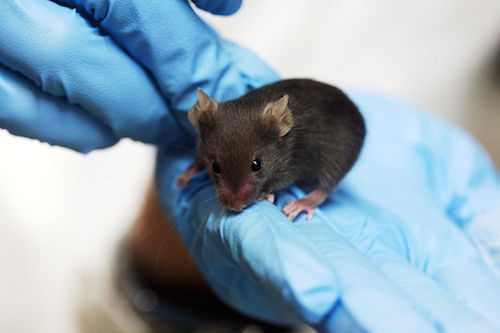 Image Credit: Rama via Wikimedia Commons
Laboratory rodents cannot abide the scent of a man; researchers found that the presence of a male scientist provokes a stress response in mice and rats akin to being forced to swim for three minutes. Dark matter might be squirreled away inside microscopic black holes. The World Health Organization warns we may be entering a "post-antibiotic era" in which minor injuries and common infections will become killers.
Scientists observed an exoplanet spinning for the first time--but also found out they might not actually be able to tell if an alien world has life on it after all. Doctors warned of the dangers of nail salon drying lamps, unnecessary testosterone supplements, and becoming a professional musician, which can result in skin cancer, blood clots, and hearing loss, respectively.
A Disney-financed soft 3D printer can automatically make teddy bears out of felted yarn. Meanwhile, praying mantises donned tiny 3D glasses so scientists could study their vision.
Neanderthals were no dumber than the modern humans living around them. Mysterious holes have appeared in the sand dunes near Lake Michigan--possibly an example of never-before-seen "dry quicksand," though scientists aren't quite sure yet.
Testicle squeezing may exacerbate underlying heart issues and possibly lead to fainting or cardiac arrest. A dead blue whale threatened to explode on a beach in Canada. It wouldn't be the first time.
_________
"This Week In Science" is presented by the World Science Festival, which runs from May 28 to June 1 in venues across New York City. For tickets and more information, check out the festival website.