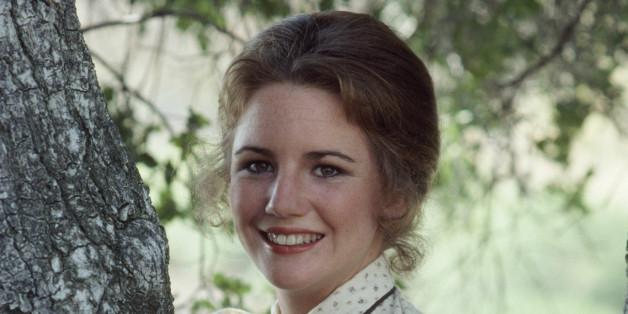 I've been spending many a morning outside on my far-from-neatly-manicured lawn in search of going out into the wilderness and living life to the fullest. Truthfully, I don't see the appeal of the great outdoors. There's no Internet connection, no The Mindy Project, and one can only survive on ooey gooey s'mores for so long (okay, that part is something I can get behind). What's a modern day girl like me going to do out in the 10×10 foot yard that is salt and peppered with New Mexican goatheads?
I may as well confess now that I'm a bit of a procrastinator. You see, while everyone else has started their New Year with resolutions (many of which are already dumped on the roadside by now), I'm just getting around to figuring out what this year is going to mean for me. I've gone back and forth with a number of things -- drink more water, exercise, write daily, brush teeth while dancing to Kenny Loggins' "Footloose" and really get my floss on -- but up until this morning I still hadn't made up my mind.
As I sat on the dead grass, I realized that I was probably overanalyzing the entire thing. It was time to just breathe. In and out. That's it. In and out. *Cough cough* Okay, so my future as a yogi isn't very promising. Maybe I need to take a Breathing 101 course. Do they offer something like that? I wouldn't know, I'm cut off from all civilization out here in my backyard.
This got me thinking... what would Laura Ingalls do in this scenario? I don't remember seeing her country bonnet sitting atop of a meditation pillow. Melissa-gilbert-with-dogNo, that girl was always in the action. She was telling Nellie Oleson like it was and helping Ma churn the butter. She was swimming in the creek and helping Pa with the horses. That girl was a little less conversation and lot more action, please. Plus, she did it all in a dress; an extra fancy one on Sunday thank you very much.
I've decided 2014 will be the year I channel my inner Wilder. Laura wouldn't sit around contemplating what she was going to be when she grew up, she'd be too busy living life, shooting marbles, and chewing on gumdrops from the mercantile. If you ask me, that girl had it all figured out.
So maybe the wilderness isn't for me, but the Laura Ingalls philosophy on life definitely is. This year whenever I come up against something and am not sure what to do, I'm going to call on my inner Laura. Just call me Half-Pint.