Too bad Mark de Clive Lowe doesn't own a soul spaceship. He could've used one. It might not have taken him so long to pick up all that he has learned and shared from so many musical places. The good part is that on each album and live performance, this avant-garde soulful Pianist/DJ/Producer delivers his lifetime of journeys to different musical ports in a concise package, seamlessly. In the last two weeks alone, that's included Paris, Istanbul and Soweto. And on December 9, D.C. at Liv.
"Yeah, 'Renegades' as a record, was about going from the UK to LA, in so many ways," he reflects, sitting under the stars on the roof of the bohemian modern Petit Ermitage in West Hollywood. He's talking about his latest effort, which is being considered for a Grammy nomination. "I mean, how do you give a cynical world the message in a way that they will hear it? That was always my mentality."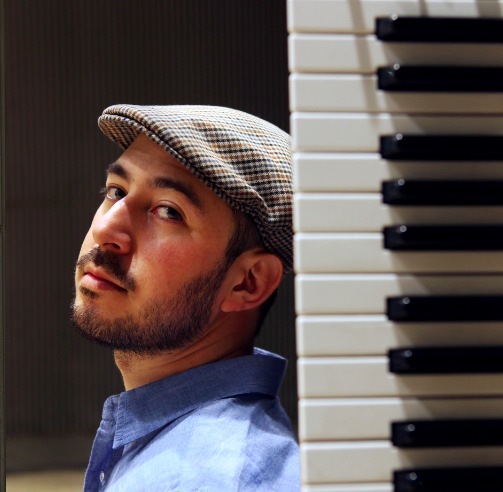 Learning to play the piano at age four in New Zealand, he was given encouragement to do so by his dad who himself had been denied such an opportunity in his own youth.
He took to it easily and stayed on that path until, of all things, the sound known as New Jack Swing kicked in. "Most of my friends were listening to the Pixies or the Cranberries or whatever" he laughs "And then somebody played Guy on a Walkman and it blew my mind."
But trying to copy that sound was not the move, nor did he have the tools that could match the layered complexity of producer Teddy Riley's sound at the time. "I thought, here I am making four bar loops (which can't do much) and yet, I got a piano." He would reconcile the R&B and Urban tendencies with the jazz grounding when he heard Branford Marsalis on the remix of the Public Enemy song "Fight the Power."
From that point, you could say that he's been fusing genres (or starting new ones) influenced by other encounters along his journey. A Buddhist priest with a penchant for Miles Davis in Japan, a Panasonic marketing agent in New Zealand whose own musical dreams had been crushed, a flirtation with Berklee School of Music in Boston, a girl in Cuba, the incredible jazz dance scene in London, all had some impact on his growth and styles before he reached Los Angeles four years ago.
And he's been hustling and producing tremendously as a result. From 1998-2008, Mark was tapped into West London's vibrant and multi-cultural music community. His debut LP Six Degrees was released worldwide in 2000 and got mad underground love from DJs, critics and audiences worldwide. During this same period, he collaborated on over 250 releases with a diverse roster from jazz vocalist Shirley Horn to soulful house music producer Kenny Dope and Brazil's Ed Motta. Another album Tide's Arising, was released in 2005.
Since the move to L.A., his exposure to a wider range of artists have only expanded. The greater sense of freedom, wider diversity and sunshine probably helped a lot in making it his new home. And yet, he is still a walking encyclopedia of jazz. Seriously.
One great thing de Clive Lowe has settled into and become known for in Los Angeles is his interplay between recorded and live moments. It is not to be overlooked. The stage is as much the studio if not more so at times for him. Recorded albums therefore, serve in some ways as merely a photo still rather than the movie.
His live events themselves are like journeys, transporting not just in genre but in emotion and spirit. "Church," a series started in Los Angeles, at times goes from jazz supper club intimacy to sweaty, grinding soulful house over a few hours. Having just had its second anniversary at the Del Monte Speakeasy in Venice a month ago, it has a one year anniversary in New York December 7 with DJ Questlove and plants its flag for the first time in Washington, D.C. on December 9.
The even more experimental "Scored" series was another type of transport, held at the very intimate Blue Whale in L.A.'s Little Tokyo. Where Mark (MdCL) combined forces with Jonathan Rudnick, Miguel Atwood Ferguson and a "VJ" who takes film clips and puts together brand-new, reinterpreted scores for them, live. On one such moment, his music stitched together images from Run Lola Run, Blade Runner and The Fifth Element. You can almost hear the va-varoom-whir-skerrch of the Silver Surfer as he floats over the keyboards, turntables and other machines.
"I try to put a little organic lentil or couscous with your hamburger," on explaining the way in which danceable music is a hook to get you to consume and listen to lyrics or hear jazz instrumentation. Sneaking up on you. "I think its funny that people think I came up as a DJ but then they come to a set and here I am on this grand piano." "I've moved from having to be really subversive initially to now having a number of choices (on collaborations)"
Oddly, one of his first collaborations in L.A. three years ago would lead to a whole new chapter. At an improv jam session for a reception at HVW8 gallery, he connected with the vocalist Nia Andrews. They have worked together ever since on numerous tracks and performances including her penning of these lyrics on the soulfully infectious "The Why" on Renegades album
I'm doing everything, that i can think of til we blow this place
I'm gon' pretend I can do anything and I'm gon' try it all
As if it were all young and this mess was undone
" 'The Why' is about the end of the world (with a laugh). She (Nia) has an uncanny ability to tap into what the collaborator is looking for. It's a talent I've never come across from anyone." All the more inevitable then that she, in turn, thought he was pretty cool too. So much so, that they recently got married. Talk about zoom.
Who knows where this encounter, this decision, this journey will take them next.