While much of the hoopla at the Writers Guild Awards was focused on the film nominees as a ramp up to Oscars, the category most associated with the fastest growing medium on earth went largely unnoticed. And Michael Cyril Creighton was crowned king of that world. He was the winner of the 2013 WGA Award for New Media, Original Writing, his second nomination in the only three year life of the award. See video from all nominees here.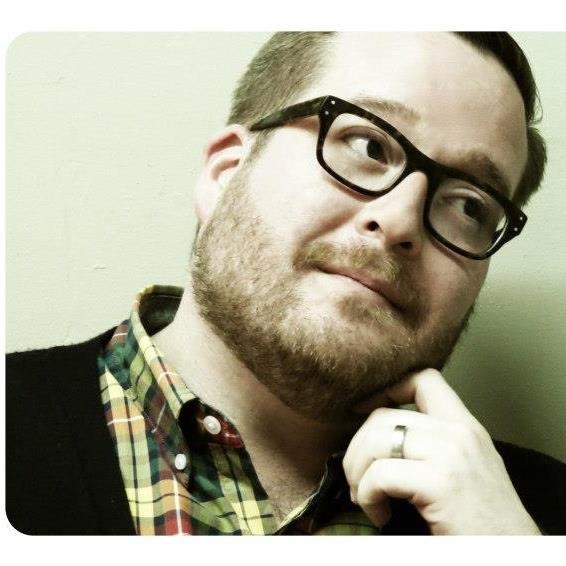 [Photo Credit: Russell Gregory]
Creighton won for his work on his charming comedy Jack in a Box, in which he also stars in and produces. True to its name, it is the story of a guy named Jack who works in a theater ticket box office in New York City. That may not seem like much to go on, but Creighton managed to make it work. Its crisp, sharp, giggly and with enough different characters and scenarios to keep you focused as you while away time on your computer or smartphone. The average webisode is about five to seven minutes in length. There have been four seasons.
Now fully getting used to the label actor-writer, it was the actor part that led him to do the series. Working with a troupe called the New York Futurists and later, a VHI blog called Best Night Ever, he sought another arena. "It's a pretty simple story really. Like many actors, work was slim, so hey, what about doing a little video," he said. And so, he and some friends got together and did just that. Its proof that for all who aspire, it really can be as simple as picking up a camera and shooting something. But as any writer will tell you, it starts with a good story, an interesting premise, a strong character. This series packs in all of that in a few minutes.
Building on strong dialogue and using extremely simple production values -- usually an entire Webisode involves no more than one or two scene settings -- Creighton makes the most of the resources available to him. It helps that he works at a theater box office for one thing. "Yeah, and we had to shoot really fast because we only had access to the box office from 9 - 11 a.m.," he laughs. In comparison to some other nominees' budgets in this category, its like Perks of Being a Wallflower beating Lincoln. Most webisodes were shot in a grand total of four-five hours. Chop chop.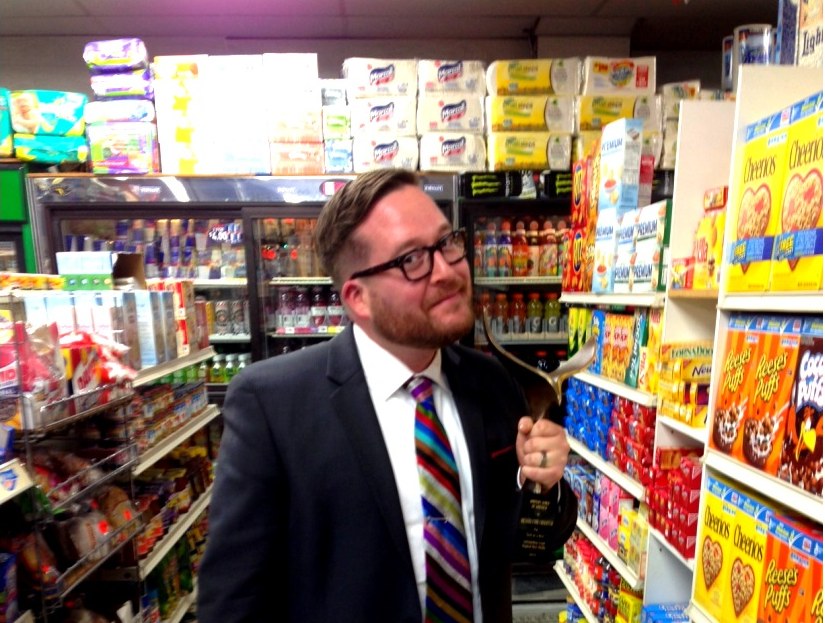 [Photo Credit: Brian Mullan]
"The great thing was that I could just do it however I wanted to do," he says reflecting on the 4 seasons as he brings the entire series to a close. "I ended the series because I wanted to end it on my terms and also knew I was going to be in a play requiring physical changes. Such new demands are part of the benefit of doing the series in the first place. "There's no question, I'm getting more calls than before I did the series. Its just so easy for people to see the work." And the fact that he's managed for it to get props in having outstanding writing doesn't hurt either.
His next project will be the The Debate Society's theatrical production Blood Play. Of course, think about the poor soul taking your ticket order, like Jack. The full series of Jack in A Box and website can be seen at JackInABoxSite.com and on YouTube.