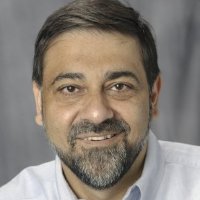 By Vivek Wadhwa
Vice President of Academics and Innovation, Singularity University.
A new Kauffman Foundation study finds that the number of high-tech, immigrant-founded startups--a critical source of fuel for the U.S. economy--has stagnated and is on the verge of decline. "America's New Immigrant Entrepreneurs: Then and Now," which evaluates the rate of immigrant entrepreneurship from 2006 to 2012, updates findings from a 2007 study that examined immigrant-founded companies between 1995 and 2005. The infographic below summarizes the findings of the study by Vivek Wadhwa, AnnaLee Saxenian, and F. Daniel Siciliano. Here is a link to download the full paper.

Visit X PRIZE at xprize.org, follow us on Facebook, Twitter and Google+, and get our Newsletter to stay informed.
This material published courtesy of Singularity University.