From ambient electronica to acoustic blues to jazzy pop, this month finds exciting new releases from three very soulful, do-it-yourself, L.A.-based music men.
SHYBOY "Bird in Flight" (single)
First up is Shyboy's stunning debut single release, "Bird in Flight." A quietly building, gently swinging, electro-dreampop soundscape. If this is the appetizer for the forthcoming 2013 album, Water On Mars, consider our musical appetites fully whetted.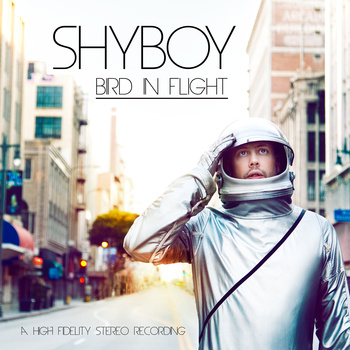 Shyboy's previous decade was spent fronting the brooding rock ensemble, Hypnogaja, whose last album was about the end of the world. By contrast, "Bird in Flight," true to its name, soars with hope and light. Shyboy adds, "it's partly a metaphor for going solo."
Shyboy comments on his influences.
Fleetwood Mac, Prince, Massive Attack -- I listen to everything. One fan said I sounded like a cross between Morrissey and Frank Sinatra. My co-producer, Mark Donikian, steered the music in the vein of late '70s/early '80s pop albums, and really dove into Giorgio Moroder, Quincy Jones, the '60s girl groups, the seventies harmony groups, and the eighties synth bands.
A self-described "total space nut," Shyboy loved wearing the authentic astronaut suit in the music video.
"Bird in Flight," directed by Michael Bodie; produced by Loretta Ramos:
Expect two more singles before the album's release including a Halloween-themed single for October called "Marion Crane."
Shyboy will be performing at the Carmel Art and Film Festival on October 12th, followed by shows in select cities to be announced. "Bird in Flight" is on iTunes, Amazon, Bandcamp, and a wide variety of online digital retailers. www.shyboy.tv
JOHN CODY Painful Righteous Bliss (album)
A hybrid of late night smoky blues, samba rhythms, dark baroque inflections and acoustic confessional pop, John Cody's music is often compared to Elvis Costello, Leonard Cohen, and, probably most fitting, his personal friend and mentor, Joni Mitchell. Cody's third, and most honest, album, Painful Righteous Bliss, is no exception.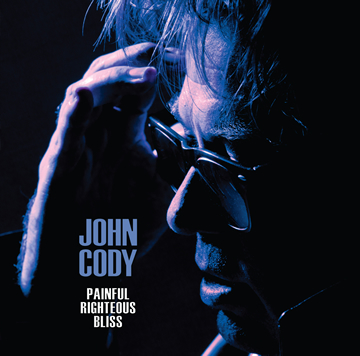 This was my first completely organic record. Nothing was synthesized. Real cellos, real everything. Not that I have anything against electronic music. I just didn't want it for this record.
A lush meditation on love, specifically the trials, tribulations and victories of Cody's real life marriage, Painful Righteous Bliss is sophisticated, melodic pop of the highest order.

The first track is the shock of being in love, and the anticipation of it. It's a wonderful, but scary feeling. The second song is about being in bed together. Being in each other's arms. By the time you're in the third song, it's about the sex. Love is not one thing. This album is an analysis of my heart, and who I gave my heart to. I hope that people falling in love would get the same sense of connection from this music.
John Cody: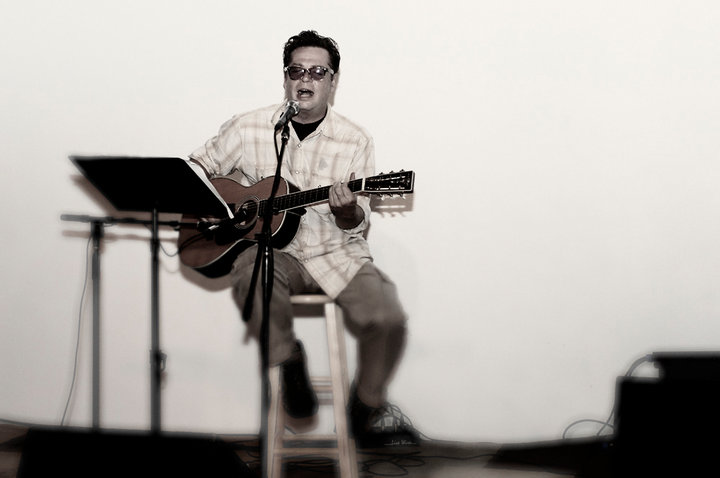 Joni Mitchell's influence is felt strongly; from Dan Marnien's engineering (Mitchell's engineer since 1985) to the fact that her Grammy-winning Turbulent Indigo served as an inspirational template.

Joni said to me, 'if you make yourself the hero in a song, you have to make yourself the anti-hero too.' That changed the way I thought about music. Emotional honesty requires balance. You can't have darkness without light. When I'm in doubt about something, I ask Joni. Remember that Janet Jackson song that had the rapper going "Joni Mitchell never lies?" Well, that was right. She doesn't.
A live show is planned for 9 p.m., September 10th at The Piano Bar in Hollywood. Check johncodymusic.com for more details. The album is available on iTunes, and digital retailers online.
CORTES ALEXANDER Swell (album)
Formerly of The Tonics, and a touring singer with his friend, Liza Minnelli, Cortes Alexander channeled his many eclectic musical tastes to create Swell, a collection of expressive originals peppered with covers of The B 52s (Roam), The Monkees (Last Train To Clarksville), and The Association (Never My Love).
Cortes Alexander: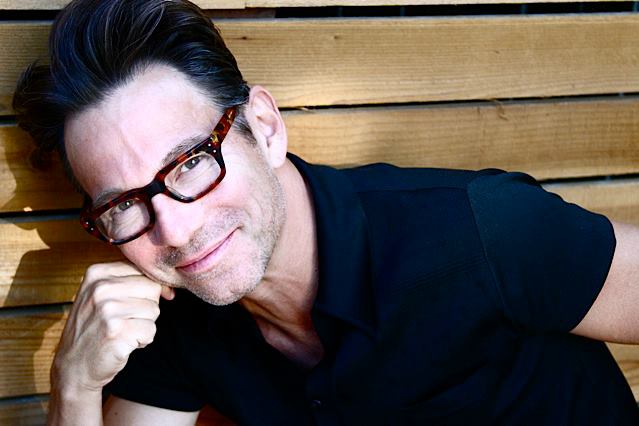 Produced by McKay Garner (Red Hot Chili Peppers, Michael Buble), Swell took four years to make as Alexander was busy traveling the world with Minnelli.
When I played Liza the first rough vocal track of (Swell's) Love Will Come And Do Just That (one of two songs written by musician/actress, Helen Slater). Liza said, "Oh baby, I think it's heaven, but why are you twirling upside down and sideways on the last note when the title of the song says it all? Love will come and do just that. You end it simply. Otherwise it makes no sense. And I thought 'she's dead right.' The version on the album is the original vocal I played for her only with the last note changed to something simple.
Listening to Alexander's vocals glide from bright lounge pop (Marguerite) to smoldering velvet ballads (If I Only Had a Brain), it's clear why Minnelli likened him to a modern day Sammy Davis Jr.
If I Only Had a Brain:
On vocalists he admires:
Karen Carpenter never screamed and still managed to captivate people. Nowadays, people love high notes, key changes, histrionics, screaming, and belting. But listen to Karen, she sang everything from the back seat. Same with Julie London. She really made the most of what she had. And that, by the way, is a great skill. Really knowing who you are. Everyone today wants to be Beyonce, when they should just be singing the song.
Check his website www.cortesalexander.com "Swell" is available on iTunes, CD Baby, Amazon, and other online retailers.