Los Angeles, you are in for a treat. Follies, the 1971 landmark musical that collected seven Tony Awards, takes Los Angeles' Ahmanson Theatre by storm -- direct from Broadway, and bigger and better than ever.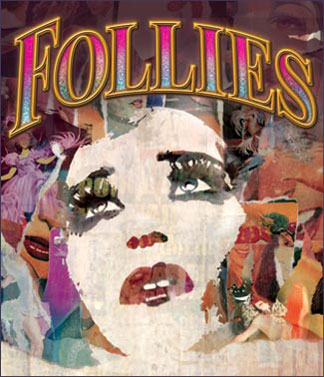 James Goldman's haunting book chronicles a bittersweet reunion of aging showgirls as they make a final pilgrimage to the grand theatre that once gave them wings, now decaying and set for the wrecking ball.
Stunning new life is breathed into Stephen Sondheim's magnificent songs ("Losing My Mind," "Broadway Baby," "I'm Still Here Among Them") thanks to a 28 piece orchestra, and an armada of talent that needs to be seen to be believed including Elaine Paige, Jan Maxwell, Victoria Clark, Ron Raines, Danny Burstein, Mary Beth Peil, Jayne Houdyshell, Susan Watson, Sammy Williams, and Terri White.
I had the exclusive pleasure of chatting with Terri White who plays 1933's Follies girl, Stella Deems, the show's sole African-American female character.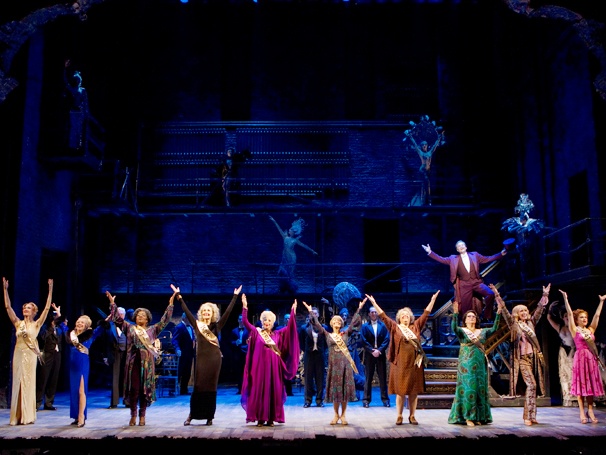 XG: Your feet are like lightning up there tap dancing onstage during the big number, "Who's That Woman." Have you been doing tap all your life?
TW: When I took my first step, my grandmother called my dad, and he rushed home from work to teach me the shuffle step. So as soon as I could walk, he had me shuffle and tap.
XG: You were Nell Carter's understudy during her Tony Award-winning run in Ain't Misbehavin in the late '70s. Do you consider that experience your career breakthrough?
TW: The real breakthrough was when my mother came to see me in a 1975 Tommy Tune show. Every time my parents saw me in anything, they'd say "that was nice, but..." because they were perfectionist show people. This one night, my mother said, "That was absolutely wonderful." I said, "Where's the 'but'?" She said "there is no 'but,' you are your own now."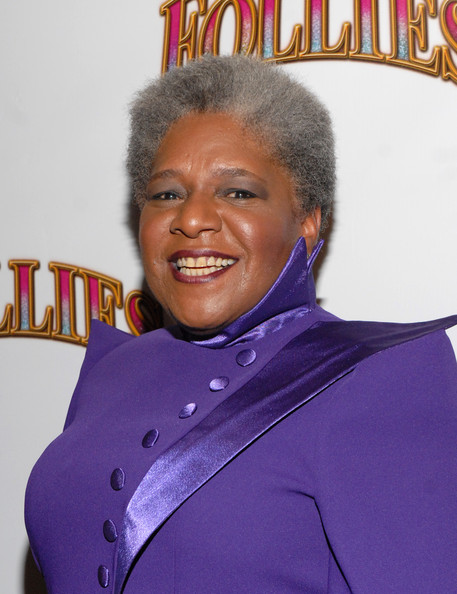 Terri White
XG: In 2008 for a period, you became homeless and lived in New York's Washington Square Park. How did you become homeless?
TW: Even though I was auditioning like crazy, I was just an empty shell auditioning because so many things were falling apart and going wrong in my life. I lost myself. I stopped loving myself. Blamed myself for everything that went wrong. I don't know anything else other than show business. I can't type or work in an office. I wasn't knocking on people's doors for help. I'd rather be independent and on the streets than living in a stressful situation. Then (NYPD) Officer Taylor recognized me in the park, and helped me out. What a wonderful man.
XG: Did you think your life was over?
TW: Even in the darkest times, I was still singing, and I knew I was still going to be in the business one way or another. Luckily, I happened to be at the right place at the right time and was asked to open a supper club piano bar in Key West. I did the gig, and they flew me back to New York, and less than a week later, they asked me to return. And I was like 'well let me check my schedule.' (laughs) So I started a new life down there. Now when I'm not working, I'm in Key West working on my tan (laughs).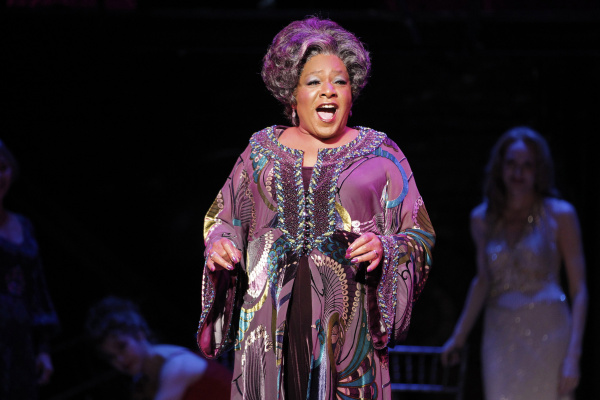 Terri White as Stella Deems in Follies
XG: So your life is in a whole new place now...
TW: I met and married a wonderful woman. My wife has four kids who have taken me into the family, and five grandkids who love me. It's an incredible turnaround. I call her my lucky charm because I arrived in Key West in November 2008, and by February 2009 I got Finian's Rainbow on Broadway, and then Chicago, and now Follies. And I am loving this cast of Follies. It's a show of pros. (Suddenly she breaks into a song, "This my friend is only the beginning...")
XG: Tell me about your Follies character, Stella Deems.
TW: There's a little bit of Stella in the history of me growing up. I actually worked the tail end of the T.O.B.A. African-American circuit with Peg Leg Bates on tour. A black artist rarely ever gets a job in an all-white Follies. Stella was totally ahead of her time. She made good money in those days -- about 50 dollars a week. The Follies was a great time in Stella's life, rough as it was. When I do Stella's big number, I look into the audience and I think, "goodbye theatre. You were the love of my life."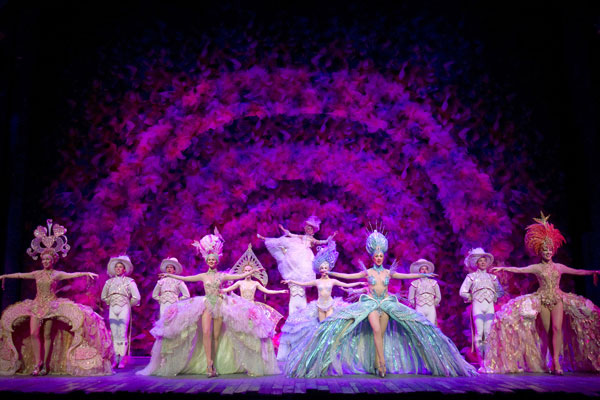 Follies' "Loveland"
Follies, direct from Broadway, runs through June 9 at the Ahmanson Theatre in downtown Los Angeles. For tickets, and more information visit here.
Terri White's album of standards The Lady's Got to Sing is available on Amazon and iTunes. She's working on her follow-up album, Upon Request.