Manhattan theater goers are in for a treat as Love Songs: A Musical makes its highly anticipated New York debut at Feinstein's at Loews Regency in a five night run from August 26th to the 30th. Veteran composer, arranger and conductor Steven Cagan has been developing this labor of love for 17 years, but who's counting?
A classic love story revolving around three couples at a wedding weekend in a luxury hotel, Love Songs: A Musical features a brilliant cast, who as Cagan puts it "sing like angels." They include Ashley Kate Adams, Kevin Spirtas, Debbie Gravitte, Ken Clark, Fleur Phillips and Bryce Ryness. Lynne Taylor-Corbett directs. Gerald Sternbach is Music Director/Pianist.
The genesis of the project was in the mid-1990s when Michael Feinstein sang a demo of Cagan's Carpe Diem (the show's signature number). As fate would have it, Love Songs: A Musical not only finds its premiere at Feinstein's celebrated cabaret club, but is the first full musical to be staged there.
Over lunch with Cagan near his Los Angeles home, he talked in depth about the show.
Love Songs: A Musical is for anybody with ears in their head that has been in love or would like to be. I've always believed that love is one of the only things worth singing about.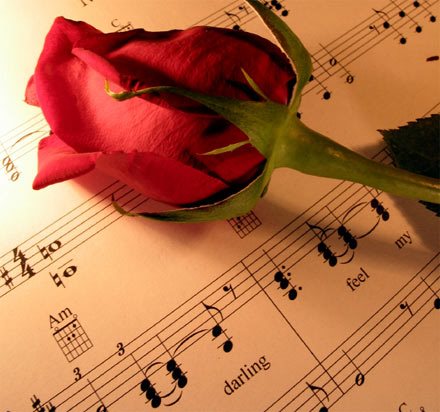 Love Songs: A Musical is a show that, by design, can be staged as grandiose or as intimate as need be -- much like the 1960 musical, The Fantasticks, which also featured six singers and a pianist.
I fell in love with The Fantasticks in its original run. It had no broad philosophical positions, and it ran for 40 years at the Sullivan Street Playhouse, and still runs all over the world at any given time for all the right reasons. It's romantic, lovely, warm, pleasing to the ear and I believe Love Songs is kindred to that, and it's a throwback in terms of its musical vocabulary. I want to connect with an audience at a visceral, romantic level.
For many years I was skeptical that there was a place on this earth for my music. Now, I'm actually hopeful that there is.
While many believe the starting point of writing a musical begins with a concept, or a book, or characters, or lyrics, for Cagan, the process of writing a musical begins with melody.
Until I find and hear the tune, I've got nothing. I need to come up with a melody that is worth hanging onto that will resonate with an audience with or without its lyrics. In fine art terms, working in pure melody would be like painting in pure color. And if your choices of color are good, that will suffice -- witness the abstract expressionists like Pollock or de Kooning. For me, the pursuit of melody is just about the most noble of man's pursuits, and one of the most difficult, and one of the reasons there is so little good theater music written. Melody is the reason I get up in the morning. I drove over here and on the radio they were playing Mahler's First Symphony Titan, and there's this one 16 bar chunk of romantic melody that is so gorgeous, I started to weep. I'm driving, and the tears are running down my face!
Composer Steven Cagan: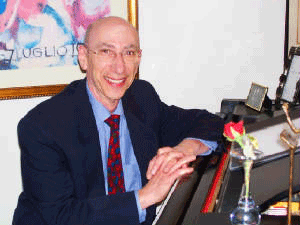 Back in 1957, 14-year-old Steven Cagan took the Long Island railroad into Manhattan for a music lesson. Afterwards, he staggered by himself into the Winter Garden Theater to see a show called West Side Story, and it changed his life.
Cagan reflects on this epiphany from over a half century ago...
I knew as I left the Winter Garden that this was what I had to do. I had to create words, melodies, music and songs that moved people the way I was moved. And I've been chasing it ever since. And I'm finally getting close.
Feinstein's at Loews Regency is at Park Ave and 61st feinsteinsatloewsregency.com