It takes a while to transform any one area of your business, there are a few things that ever current and aspiring entrepreneur can put into immediate effect to take their company to the next level. Consider these nine ideas.
A: Connect With as Many Others as You Can

My recommendation is to meet, reach out to and connect with as many relevant people as possible who might help your business succeed at some point down the road.
When we were at the very early stages of building PocketSuite, any sense of third party partnerships or big press launches or hiring were very far off. We were so heads down talking to our customers and building the product that anything else seemed like a distraction. However, what we learned was that for many contacts you meet in business, it takes a while to build up a trusted relationship before they are comfortable working with you, working for you, or partnering with you. When you really need some outside help (and you will at some point), it's much easier to get said help from someone you already know as opposed to a cold reach-out. - Sam Madden, PocketSuite, Inc.
A: Conduct a Product Evaluation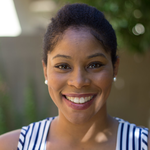 All entrepreneurs should conduct a product evaluation. Most entrepreneurs get so wrapped up in running a company that they forget a business is just a shell. The thing that makes you special is that thing you're selling (tangible or intangible, product or service).
If you want to take your business to the next level, take a good 360-degree review of what it is that you're selling and see where you can make improvements. For example, if you're selling a mobile app, run through the application to make sure it's working well, check out competitors, read customer feedback and talk with your team about new features and enhancements. Then, create a list of the updates that you can make, prioritize that list and start checking things off one by one.- Amber Anderson, Kayson
A: Look for a Business Network

Join a business network that provides genuine feedback and insight into your performance. There are a lot of options out there, so do your homework and choose an environment you find to be supportive. You'll have a group of peers providing a sounding board when you're facing difficult decisions, and they can call out patterns and choices that may be holding you back as a leader.
It may take years to see pay-offs beyond the much-needed moral support, but you'll be building quality professional relationships. Case in point: An enterprise client prospect recently reached out to us. Through a business network, over the years, I've developed a close relationship with the CEO of one of their most valued partners. Within minutes of checking in with him, he'd reached out directly to the prospect with an enthusiastic endorsement.- Curtis Thornhill, Apt Marketing Solutions
A: Learn to Code

Learn how to build a webpage from scratch. The internet is not going anywhere, and having even a simple knowledge of HTML and CSS makes a huge difference when it comes to designing marketing campaigns and leveraging technology integrations for your business.- Nick Eubanks, I'm From The Future
A: Define Your Metrics
Clearly define what "the next level" is with a timeline and tangible metrics and then ensure someone is holding you accountable regularly. It's incredible to me how many co-founders don't actually hold each other accountable or seek out advisors that will do the same. Be honest with yourself and others and expect the same in return. It comes down to execution. When you really dig deep, so many founders are not 110 percent committed to what they are doing. Having someone to force you to own that and be accountable for your goals and progress can be the best prescription to ensure positive momentum.- Marc Nager, Managing Director Telluride Venture Accelerator
A: Prioritize What's Most Important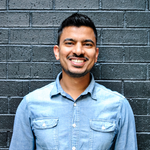 It's crucial to have an overarching long-term strategy and a sense of who you are as a company so that you have a strong foundation upon which to build. But don't wait until you plan every detail, and don't try to do everything all at once. When you're passionate about your product and market, it's easy to come up with tons of ideas and dive in on many different projects, but don't get swept away. Make a list and prioritize what is going to help you achieve your short-term goals while contributing to the long-term ones. Choose those few things that are really going to elevate your business -- something that will take your company from Point A to Point B, not Point A to Point Z -- and do them really well. As you keep tackling each step, the way to Point Z will become clearer.- Ajay Yadav, CEO Roomi
A: Empower Your People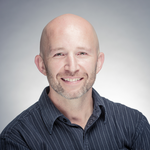 Your team is your most valuable asset. Too many companies stifle their employees by promoting an environment where no one feels comfortable making mistakes, sharing their ideas on how to improve the company or making critical decisions.
If your team members are used to an environment where they can work independently, their input is valued and acted upon and they can make decisions without your oversight, you've increased your company's capacity for revenue/profit exponentially.- Kevin Getch, Strategy Webfor
A: Create an Advisory Board
I recommend you have three to five people on your advisory board who can help open doors and offer guidance. Make a list of 20 potential advisors and start reaching out. The best advisory board members are successful entrepreneurs who have ties to your industry. I've always found that advisors who will invest at least $50,000 are more responsive because they have skin in the game. It's also a good way to weed out pretenders from the real McCoy. If they're willing to write a check, it's a good sign they're serious about your success. -Nick Braun, PetInsuranceQuotes.com
A: Talk About Your Business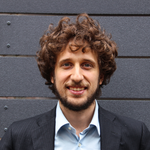 Many people are afraid that they will have their ideas stolen if they share them with others. On the contrary, the more you share your ideas the more people can help you realize their full potential. If you communicate effectively, your counterpart will most likely want to collaborate with you rather than trying to compete against you.
Talking about your business is the key to finding people who want to work with you, provide you with capital, and use your service. And don't underestimate anyone and any situation -- sometimes the best business opportunities come when you least expect them.- Brian Pallas, Opportunity Network
These answers are provided by the Young Entrepreneur Council (YEC), an invite-only organization comprised of the world's most promising young entrepreneurs. In partnership with Citi, YEC recently launched BusinessCollective, a free virtual mentorship program that helps millions of entrepreneurs start and grow businesses.