The following answers are provided by the Young Entrepreneur Council (YEC), an invite-only organization comprised of the world's most promising young entrepreneurs. In partnership with Citi, YEC recently launched StartupCollective, a free virtual mentorship program that helps millions of entrepreneurs start and grow businesses.
A. Scottevest's Passion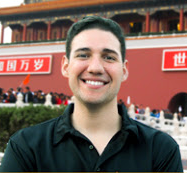 The founder of the company was the first to fire a shark on TV. It was the best feeling to see someone do that. The smart founder knew he was getting a really bad offer and was insulted. He could have politely declined, but he reacted the way a lot of passionate founders would when they are offered a ridiculously low valuation on a company they've worked so hard to grow and market.
- Derek Capo, Next Step China
A. Revolights' Patience

In a recent episode of Shark Tank, an entrepreneur named Kent pitched an innovative bicycle-safety company called Revolights. He was immediately offered an investment at a higher valuation than he requested, but he didn't immediately accept! I loved his approach -- wait to see what the other Sharks would say. When you have the power of a great product, make sure to maximize your value.
- Aaron Schwartz, Modify Watches
A. Ten Thirty One Productions' Fearlessness

Melissa Carbone from Ten Thirty One Productions made the biggest deal in Shark Tank history with a $2 million investment from Mark Cuban at a 20 percent stake. Melissa wasn't afraid of a big ask, or a big counter (Daymond John asked for a 40 percent stake at $2M) because she knew how much the business was worth.
- Brett Farmiloe, Digital Marketing Company
A. ReadeREST's Effectiveness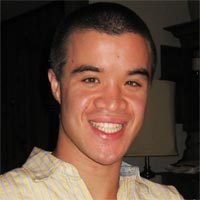 Before the pitch even started, the guy tripped while walking on stage -- demonstrating the effectiveness of his product, a magnetic eyeglass holder. It had a great effect on the panel, as he landed $150,000.
- Andrew Schrage, Money Crashers Personal Finance
A. Boo Boo Goo's Maturity

Kiowa Kavovit is one of the youngest entrepreneurs to present on ABC's Shark Tank. She not only came up with a really smart idea to bring liquid bandages to the consumer market in a fun way, she sold it like a savvy little businesswoman. At such a young age, she swam with the sharks and she got $100,000 in funding.
- Doreen Bloch, Poshly Inc.
A. Copa Di Vino's Boldness

James Martin came to Shark Tank twice and drove me crazy both times. Ultimately, he was presented an offer from Mark Cuban, Kevin O'Leary and Robert Herjevic of $600k for a 30 percent stake. Martin walked away from both offers both times, seemingly just using the airtime for extra PR and not taking any advice from the sharks. Frustrating!
- Joe Apfelbaum, Ajax Union
A. Chord Buddy's Usefulness

Chord Buddy is a great example of a product that helps to solve a problem in the market. Learning how to play the guitar is generally a difficult and expensive process. The founder developed it to help his own daughter learn the guitar, and it worked so well that he looked to mass market it. He partnered with Robert Herjevic and is currently doing seven figures in annual sales.
- Josh Weiss, Bluegala