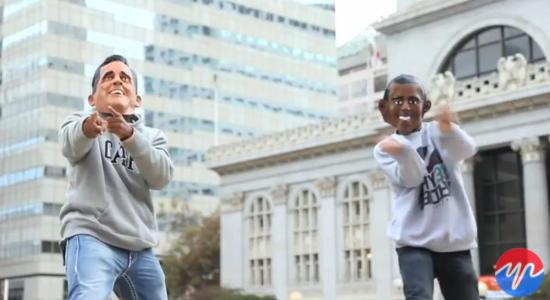 Photo Credit: Youth Radio

Which mask would you rather wear?
By: Chaz Hubbard and Jenny Bolario
Who would you rather be for Halloween, Governor Mitt Romney or President Barack Obama? That's what we asked people in the Bay Area...and we tried to give them a little dramatic inspiration. People were split.
Originally published on Youthradio.org, the premier source for youth generated news throughout the globe.
Youth Radio/Youth Media International (YMI) is youth-driven converged media production company that delivers the best youth news, culture and undiscovered talent to a cross section of audiences. To read more youth news from around the globe and explore high quality audio and video features, visit Youthradio.org