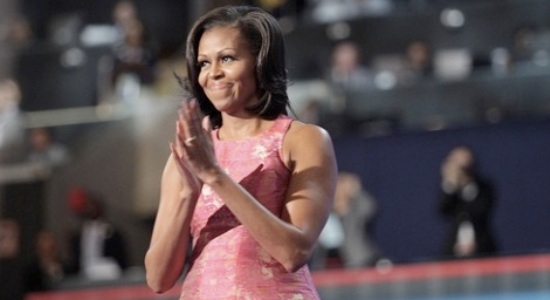 Photo Credit: AYESHA WALKER/Youth Radio

First Lady Michelle Obama takes center stage at the DNC.
By Denise Tejada
The day after Michelle Obama addressed the Democratic Convention, Youth Radio surveyed young people about the impact of her words.
For more of Youth Radio's coverage of the 2012 National Conventions, check out our blog here.
Originally published on Youthradio.org, the premier source for youth generated news throughout the globe.
Youth Radio/Youth Media International (YMI) is youth-driven converged media production company that delivers the best youth news, culture and undiscovered talent to a cross section of audiences. To read more youth news from around the globe and explore high quality audio and video features, visit Youthradio.org