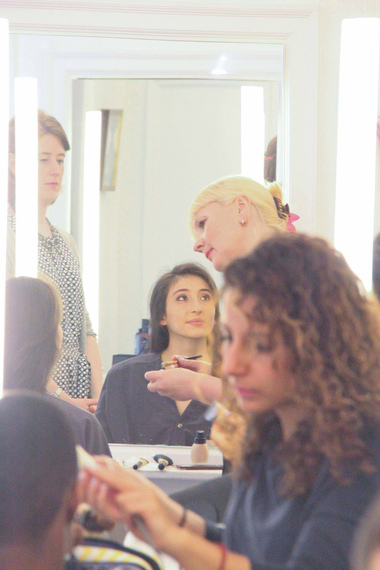 Congratulations to all the 2014 graduates across the country! We have had many high school and college grads visit the Salon over the last few weeks for pre-commencement blow outs and updos. Many have been with us since they were very young and we are so proud of all of them!
Earlier this month we also had the pleasure of treating the ladies of this year's LaGuardia Community College President's Society to an afternoon of beauty here in the Salon before their year end gala! The President's Society is designed to enhance the cultural and professional experiences for a select group of high achieving students, beyond the standard academic rigor of their daily curriculum. Focusing on Career Planning, Communication & Comportment, Cultural Appreciation, and Community Service & Leadership, the program aims to increase their preparedness and confidence in their transition from Community College to higher education or careers.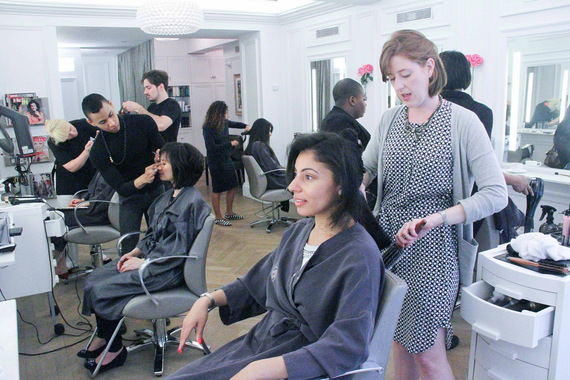 Our involvement for the past two years was made possible by one of our esteemed clients and a longtime resident of The Carlyle. She has dedicated so much to this group of young men and women : from taking them to them to the opera, providing them with crucial networking skills, to treating them to their celebratory gala dinner. The gala, held this year at the landmark Gustavino's, provides members with an opportunity to meet community leaders, entrepreneurs, and potential mentors.
It was such an honor to be able to spend time with these remarkable young women. Their ambitions are truly inspiring. And their goals for the near future - from studies in the arts, to tech internships - prove that they will one day be the mentors that future President's Society members look to for leadership. When we saw them all leaving - beautifully coiffed, made up and dressed for their event it clearly demonstrated to us all just how truly transformational our work here in the Salon can be. We not only beautify our clients but fill them with a true sense of self confidence - how wonderfully gratifying that is for us all!!