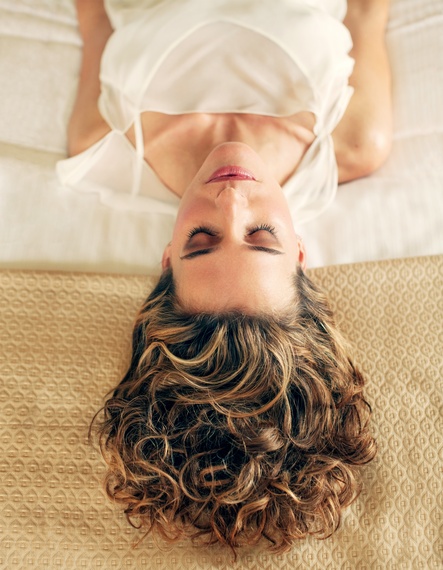 Are you familiar with the term "balayage?" I mention the popular French highlighting technique frequently in my posts. But I am always surprised to discover in my consultations with new clients that many women are still unaware of this alternative to the old foiling standby. If the word is new to you, it would be my pleasure to introduce you to my favorite highlighting technique for sun-kissed Spring and Summer hair.

Balayage is a freehand painting technique that produces a more natural looking variation in color than its foiling counterpart. I don't want to completely disparage foiling, as it still has its place for certain specific looks. But too often the results are stripey, thin, or unnatural -- and in the worst cases resemble spaghetti.

Balayage is a more versatile technique that can produce soft ribbons of luminosity -- what our colorist JP calls the "gradient effect"-- as well as bold blocks of color that melt around the edges. And a colorist who is properly trained in the French school of thought -- like our colorist Melanie -- can produce the best results in which you cannot determine where the highlights begin and end.

My favorite use of the technique is to place very precise highlights inside the haircut - almost undetectable when you're still, but a flash of light and color when your hair moves. I like to compare it to my tattoo -- see -- you didn't know I have one? I placed it very deliberately on my forearm -- when my sleeves are down it's invisible, but roll them a couple times and my clients catch a glimpse of my daughter's name.

Balayage is ideal for clients making their first foray into the world of hair color -- it's subtle, build-able, and low maintenance.

Why not stop by for a little Spring Balayage? Wear it with a happy purple nail color -- the season's most popular shade according to our manicurist Emily. And if it's all new and scary for you, Balayage pairs perfectly with a glass of Peyrassol Rosé, which we will happily offer you here in the Salon -- another French salute to Spring!!

Photo credit: Alexander Berg