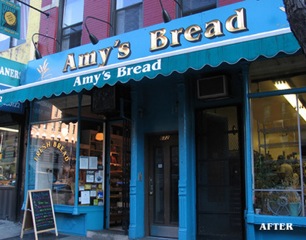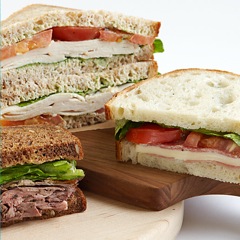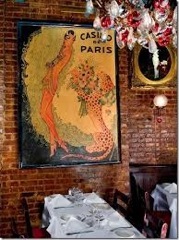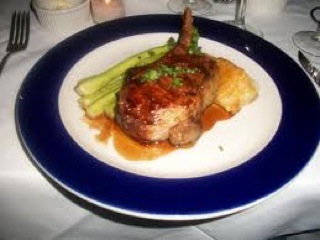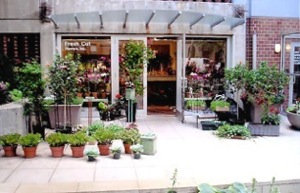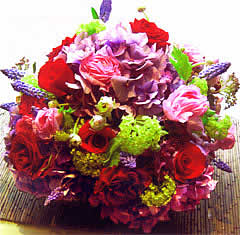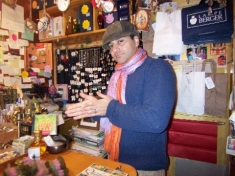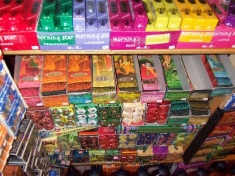 Our 9th Avenue Stiles Market is closing. As luxury high-rise buildings grow around the ethnically, culturally and economically diverse Hell's Kitchen neighborhood, many small businesses have closed or relocated. We have some delicious newcomers: Casellula, Merilu Pizza al Forno, Totto Ramen, Bar Centrale, and Shorty's. But I want to give a shout out to the old spots in the hood. Amy's Bread has great breads and so much more. This time of year the line outside her shop goes down the block for her yummy fragrant soups, sandwiches and salads.
A great spot for watching games and kicking back burgers and beers, Mr. Biggs's is the neighborhood bar. The owner Scott Sternick annually hosts a free Thanksgiving dinner for anyone in need. Everyone has a favorite pie at Little Pie Company. Mine is the Apple Walnut Sour Cream pie heated with a scoop of vanilla ice cream. Hell's Kitchen has many Thai restaurants, but I love the tiny Olieng Thai. Decorated in American memorabilia, The Cupcake Café is the place to sip cappuccino or coffee and indulge in the beautiful butter cream frosted cupcakes or cake. Tucked on the of side 51st Street near Tenth Avenue, Ezra Cohen presides over Azuri Cafe in his tiny space that seats 10 people max. Ezra serves the best and freshest falafel plates to a loyal following. Insatiable Critic Gael Greene stopped by recently.
Scentelate shelves carry the finest in aromatherapy, fragrances, incense and collectible Lampe Bergere. The go to guy for bike repair is Enoch at his 10th Avenue shop, Enoch Bikes. Fresh Cut owner Robert McKinnon designs beautiful floral arrangements for the table, event or terrace. Raconteur Jean Claude is the host of the glamorous Chez Josephine serving French, American and soul food cuisine in an opulent setting. Classic Frankie and Johnnie's Steakhouse is the place for a great macho dinner. Go to El Azteca for the lethal margaritas and shrimp tacos. Owner Pat Robustelli has the best New York slice at Pateriza.
Any diva or hairdresser will tell you Ray's Beauty Supply is the spot for hair products, equipment and worth the trip for sale bins of nail polish and beauty products. I almost hate to share Blossom Salon but love the chicas who excel at hair care with deep conditioning treatments, hair color and roller sets at affordable prices. Sea Breeze Market has the freshest seafood in the city. Westerly Natural Market stocks the best in organic and natural foods, supplements and products. Restaurant 44 & X is cool and elegant with delicious signature American cuisine and excellent wines. Check it out and add your suggestions below. I'm going out now. Writing this post has made Mama hongray!