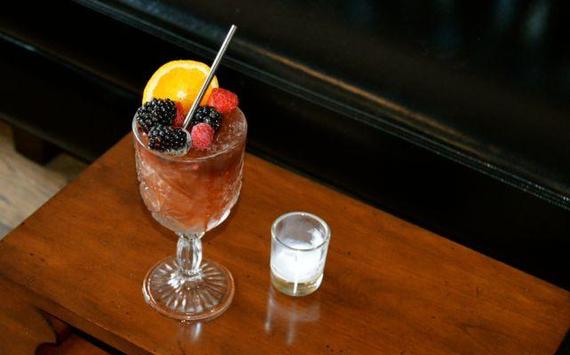 From craft-beer destinations to swanky cocktail lounges, here are the hottest bars in 15 U.S. cities. Bottoms up!
Atlanta: The Southern Gentleman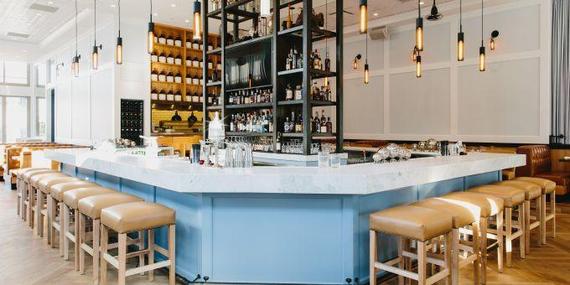 Why it's hot: The bartenders at this Buckhead Atlanta space (which shares a kitchen and management team with the neighboring Gypsy Kitchen) will tell you they're going for a "more accessible Holeman & Finch," and that's kinda the vibe you get — craft cocktails, seasonal ingredients and classed-up pub grub.
Must-drink: The Fallen Hound, one of the many drinks spotlighting Chartreuse.
Insider tip: Be forewarned that parking at Buckhead Atlanta's tight — opting for the valet or parking a few blocks away and hoofing it may be your best bet. (Photo by Andrew Thomas Lee)
3035 Peachtree Rd.; 404-939-9845
Austin: Midnight Cowboy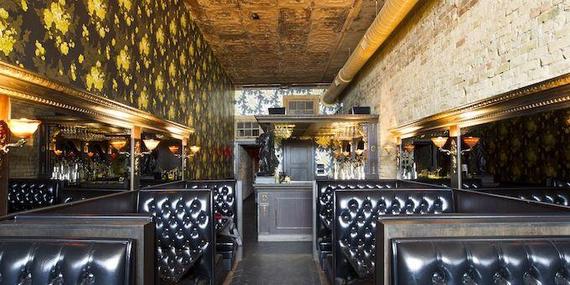 Why it's hot: What's hotter than a speakeasy-inspired bar in a former brothel where you can reserve a private room and "turn on the red light" to place your cocktail order?
Must-drink: Though their menu changes often, ask your bartender which drinks are made on the bar cart (tableside or at the door of your private room).
​Insider tip: Visits are by reservation only. Be sure to book ahead of time online and wait for instructions on finding the unmarked door and ringing the correct doorbell...then enter this cocktail oasis in the middle of boisterous Sixth Street. (Photo by Nick Simonite)
313 E. Sixth St.; 512-843-2715
Boston: Cafe ArtScience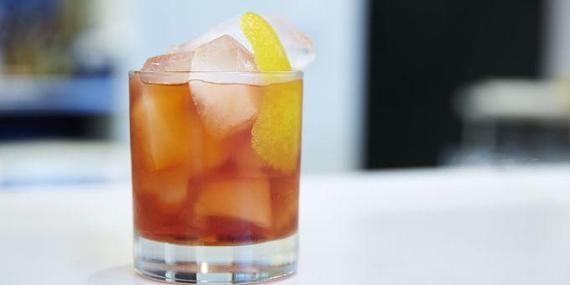 Why it's hot: The Kendall Square-side restaurant is part of founder David Edwards' mission to "pioneer the future of food." (Check out our feature here.) But some of the most innovative stuff happens at the big bar, where New England's own Mr. Wizard of mixology, longtime Clio alum Todd Maul, does fascinating stuff with infusions, charred garnishes, centrifuges and other intelligently implemented high-tech tricks.
Must-drink: The gin-based Singapore Sling features negative-40-degree ice cubes that have been injected with tart cherry juice. As they melt, the juice augments the drink with time-release flavor reserves.
Insider tip: The restaurant boasts a hivelike special event space that is used for special lectures about sustainable dining, food-science issues and other interesting topics.
650 Kendall St., Cambridge; 857-999-2193
Chicago: Broken Shaker

Why It's Hot: At this Miami import in the Freehand Hotel, pine-tree-adorned wallpaper, assorted saint candles and other knickknacks set a quirky mood for new and classic cocktails. These include a gin and tonic loaded with fresh botanicals, a banana rum Manhattan made with Barcardi 8 infused with bananas and an "al pastor" margarita with citrus, mezcal and Olmeca Altos tequila​.
Must-Drink: The oversized Chicago Politics, a bronze pineapple filled with spiced coconut crème, citrus, Sichuan peppercorn, fino sherry and Absoult Elyx vodka.
Insider Tip: Café Integral, the cafe located in Freehand's lobby, will also get into the cocktail game soon with a menu of boozy and caffeinated concoctions.
19 E. Ohio St.; 312-940-3699
Dallas: Gatsby Dallas Nightclub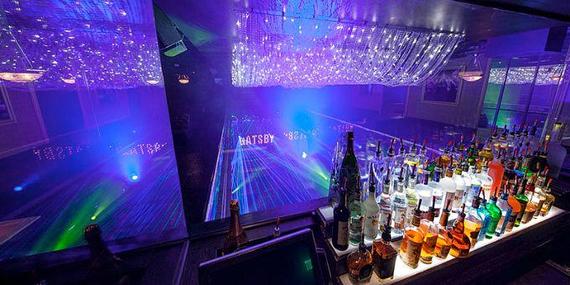 Why it's hot: With four levels and 14,000 sq. ft. of drinking-and-dancing space, this Downtown club features six bars and VIP bottle service.
Must-drink: Champagne. It's their signature offering, the perfect reflection of the decadence their namesake was known for.
Insider tip: It's ladies' night every Friday with no cover and free champagne until 11 PM.
1400 Main St.; 214-741-7587
Why it's hot: Prohibition-era glam pervades this new Downtown speakeasy where mixologists Kasey Zuhlke and Alex Daniluk, most recently of the Arvada Tavern, pour classic cocktails to savor. The drink booklet, highlighting 20 libations, all rooted in the 19th century, is inked with the black-and-white sketches of every cocktail, along with the history, primary ingredients and flavor profiles of each drink. Fun fact: the vintage flag hanging above the bricked bar has 38 stars, an homage to August 1, 1876, the day that Colorado was the 38th state to join the Union.
Must-drink: The sherry cobbler, a summery, low-alcohol libation with sherry, amaretto, cognac and fresh berries served over crushed ice.
Insider tip: Don't come here looking for wine or vodka; the bar only stocks whiskey, bourbon, gin, rum, brandy, sherry and liqueurs. (Photo by Lori Midson)
1543 Champa St.; 720-389-0447
Houston: Spare Key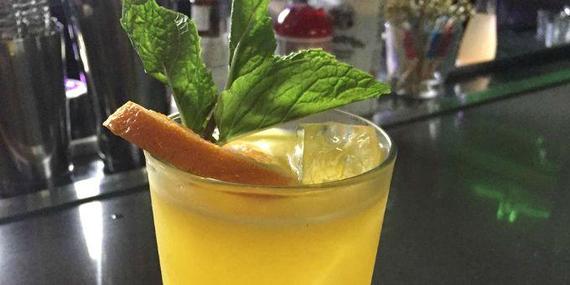 Why it's hot: The low-key Midtown cocktail lounge features minimal and modern Victorian design, an eclectic mix of artwork and a horizontal window above the bar showcasing Downtown building lights. Take part in the bar's newly launched "Unlock the States" program, which allows diners to imbibe on 51 carefully researched classic and modern cocktails chosen to represent each U.S. state (plus Washington, DC). Don't forget to grab a punchcard so you can keep track.
Must-drink: Choose from four global wines, nine beers and 10 cocktails — five classic and five creative tipples that rotate seasonally — from a small but stellar menu. Don't skip the Harmony in Red, a slightly sweet blend of white rum, strawberry, lime, Italian apéritif and soda.
Insider tip: To locate the entrance to Spare Key, first enter through Cook and Collins. Follow the right-side staircase to the second floor, home to the 800-sq.-ft. bar.
2416 Brazos St., Ste. C
Find out about more hot cocktails by reading the full story on Zagat!
More from Zagat:
America's Next Hot Food Cities
The 10 Best New Burgers Around the U.S.
The 10 Hottest Restaurants in Las Vegas