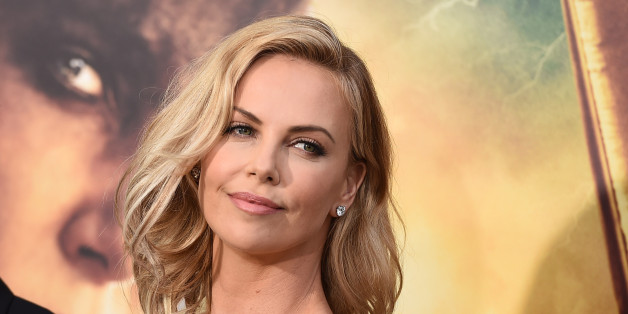 It's been a great year for movies, with a diverse assortment of high-profile and smaller scale films, true stories and big surprises, all emerging as some of my favorites for this year. Here's a countdown of my top ten for 2015:
(Click the links to read my full-length reviews/features)
10 - Ant-Man
After feeling a little bit of "superhero burnout" from Avengers: Age of Ultron last May, I really wasn't sure what to expect from this one. Quirky director Edgar Wright had departed the Marvel Studios pic about the microscopic superhero, and Peyton Reed stepped in at the eleventh hour so the project could keep its release date. Hardly an auspicious place to start. And so I was as shocked as anyone at how Reed and star Paul Rudd were able to subvert the usual Marvel tropes in service of a film that's feels so warm, fresh, and fun, and one that only grows in my estimation upon subsequent viewings.
9 - Trumbo
Star Bryan Cranston delivers a tour de force performance as Dalton Trumbo, the quirky, spirited screenwriter who got swept up by 1950s "Red Scare" paranoia and tarred as anti-American, becoming the unlikely face of what it truly means to be American in the process. As directed by Jay Roach from a script by John McNamara, Trumbo tells of a time long past, but feels like it's aimed at our specific historical moment.
Also feeling like it's aimed at our specific historical moment is this riveting biopic tracking the rise and fall of NWA, one of the most influential hip-hop groups of the '80s and '90s. Featuring standout performances by a cast of young newcomers, director F. Gary Gray walks us through the usual highs and lows this kind of story calls for, but imbues the proceedings with a fresh sense of energy and immediacy.
7 - The Martian
I'd been anticipating the "Matt Damon on Mars" survival story ever since I first read the novel by Andy Weir. But while a lifetime of watching movies based on beloved novels had conditioned me to expect the worst when it came to seeing words translated to the screen, this was one instance where any changes were entirely understandable, and the screen adaptation preserved the essence what made the text so impossibly engrossing. Not only does Damon deliver one of his best performances, but The Martian is also a late career high-water mark for director Ridley Scott.
6 - Steve Jobs
Another biopic, but about as far from "standard" as it gets. I was disappointed that more people didn't glom onto this fascinating character study directed by Danny Boyle when it was released this past fall, but I guess it's a case of Jobs burnout given how many recent releases the late Apple founder has been the focus of. Regardless, with a script by Aaron Sorkin and a standout central performance by Michael Fassbender in the title role, Steve Jobs is a remarkable portrait of a complicated man.
Three decades. Three decades I waited for another Mad Max movie after seeing the last one, Beyond Thunderdome as just a wee one. Over the years, I'd heard rumors that director George Miller was gearing up for another installment of the post-apocalyptic franchise, but I had basically given up the ghost until, suddenly, Fury Road was announced five years ago, this time with Tom Hardy stepping in to Mel Gibson's iconic role. Honestly, when it came to a new Mad Max I would have been happy with something that lived up to its predecessors. Little did I know we'd end up with one of the best films of the year.
4 - Sicario
It's been three months since I watched Sicario, and the imagery still feels like it's right in front of my eyes. The thematic material is at the forefront of my thoughts. Anchored by Emily Blunt in a star turn that should (if there's any justice) open up vast new opportunities for her, and Benicio Del Toro's riveting supporting turn, the dark, violent "war on drugs" saga from director Denis Villaneuve gets under your skin and stays there. That's the mark of a great film.
3 - Creed
Nine years ago I put Sylvester Stallone's Rocky Balboa on my "best of" list for 2006. Like Stallone, I'd said goodbye to one of my favorite cinematic characters, and like the star, had moved on. The fact that we'd be here nearly a decade later with Rocky as a supporting player is surprise enough, but Creed, about a young boxer (Michael B. Jordan) who turns to Italian Stallion to train him, is engrossing and compelling above and beyond any extant interest in the Rocky connection. Director-writer Ryan Coogler got into the ring with something to prove, and I was gratified to see him go the distance.
2 - The Big Short
Director Adam McKay seamlessly transitions from comedy to drama with this incredibly complicated, impossibly compelling study of the lead-up to and aftermath of the financial crisis that nearly decimated the global economy in 2007 and 2008. Adapting the depth and breadth that author Michael Lewis brought to his book of the same name was no easy task, but McKay manages with aplomb, keeping our interest thanks to an all-star ensemble including Steve Carrell, Ryan Gosling, and Brad Pitt. The Big Short will grab you, grip you, and make you angry.
1 - Spotlight
And speaking of making you angry, that's sure how I felt after watching Tom McCarthy's Spotlight, about The Boston Globe's 2001 investigation into criminal sexual abuse in the Boston Archdiocese. Anchored by one of the most egalitarian ensembles of big names I've ever seen (including Michael Keaton, Mark Ruffalo, Liev Schreiber, and Rachel McAdams), the film drives home the important role that an effective news media can play in not only telling truth to power, but also giving much-needed succor to the ones who've suffered by those who abuse it.
******
And that's it for 2015!
Click here for a full list of my movie reviews from this year
Click here for a full list of my interviews from this year
For more movie talk, including an episode-long discussion of Star Wars: The Force Awakens, catch the latest episode of the MovieFilm Podcast at this link or via the embed below: