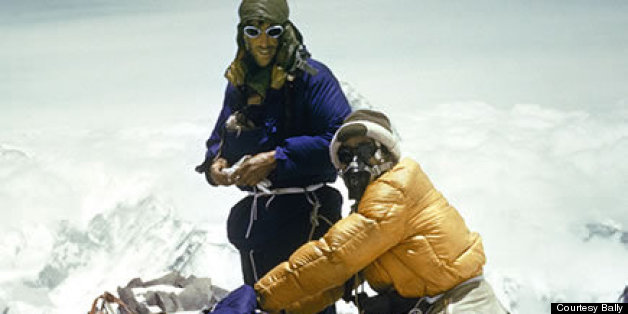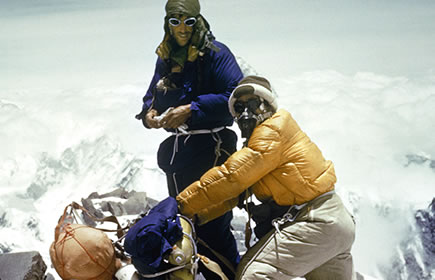 Courtesy of Bally
Of all the things mountaineer Tenzing Norgay (above right) must have been grateful for as he topped Mount Everest, it may very well have been luxury shoes. After all that fateful day on Friday, May 29th, 1953 when the Nepalese guide -- along with New Zealander Sir Edmund Hillary (above left) and Brit John Hunt -- made history as the first men to reach the summit of Mount Everest, it was a luxury brand that was with him every step of the way: Bally.
Even back then the Swiss fashion house showed a penchant for genius marketing through its collaboration with Norgay. In anticipation for his historic feat the brands' designers created a custom boot for the climber that was as tough on the elements as it was easy on the eyes. Named the Reindeer-Himalaya Boot, the shoe seamlessly merged fashion and function with sturdy rivets and strong laces (version below).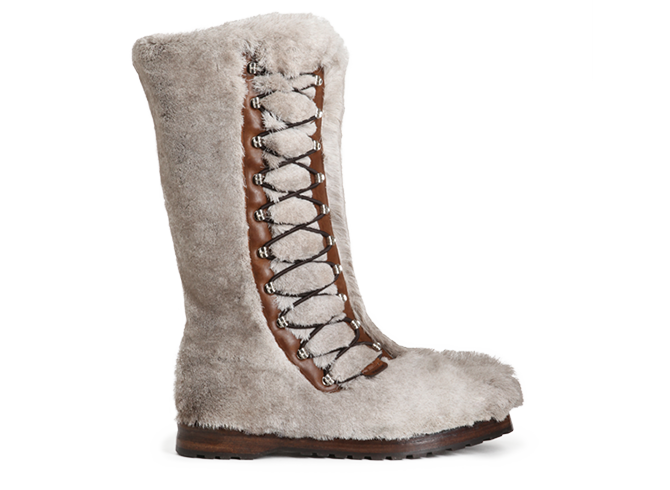 Now sixty years to the date, modern day designers led by the Creative Duo behind Bally, Graeme Fidler and Michael Herz are celebrating the anniversary with an Everest themed collection. The line features footwear, apparel and multi-functional accessories that simultaneously echo the functional garments Norgay selected that day while fulfilling the needs of modern day climbing -- or fashion -- enthusiasts. The centerpiece of the collection is an exact replica of Tenzing's boot, which will be part of the traveling Bally Everest Exhibit which will kicks off this coming September. But no need to wait till then, keen customers can special order versions of the boot, below, at select Bally boutiques across the globe or purchase ready to wear versions immediately. It's a fitting way to highlight what mattered most in a public moments then and now: what brand you wore.