Lindsay Lohan just can't get a break.
It's not enough that her acting career has sorta tanked, her love life has fully tanked, and she always looks kinda tanked. Now, the best thing that's happened to her in a while - a gig as Artistic Director at the prestigious House of Ungaro -- is going badly (to put it mildly.)
By now, you've read the scathing reviews heaped upon Lohan and her design partner- - or arguably the only real designer of the brand -- Estrella Archs. The well known rehaber and the unknown designer had their work cut out for them: crafting a collection strong enough to prop up both Ungaro's lackluster sales and Lohan's lackluster reputation.
Twenty four hours after it's debut the general consensus is they've failed.
I disagree.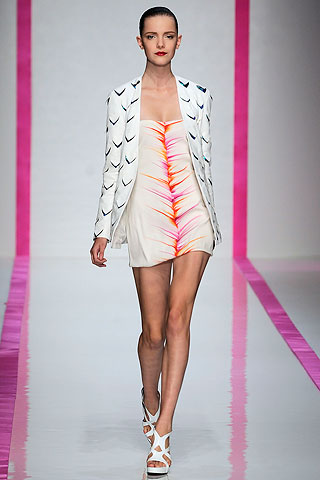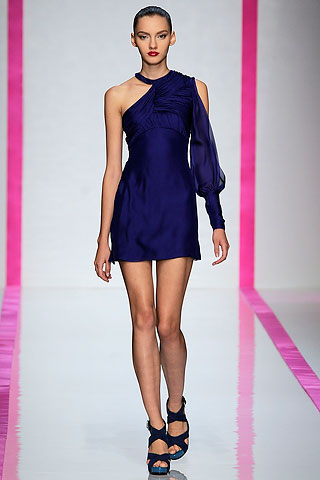 No doubt, there were some genuinely ugly clothes in the 45-piece collection (see above), the bra tops were an odd choice for a Paris catwalk, and the styling a touch heavy handed.
But there were some positive things to be seen. The color palette as well as the heart motif were fun and ideal for a spring collection. The ruched leggings (see below) and harem style pants were perfectly on trend, and the overall presentation was remarkably cohesive for a collection put together in a matter of days. In the end it simultaneously paid homage to the sophisticated party girl past of Ungaro and the trashy party girl status of it's latest hire.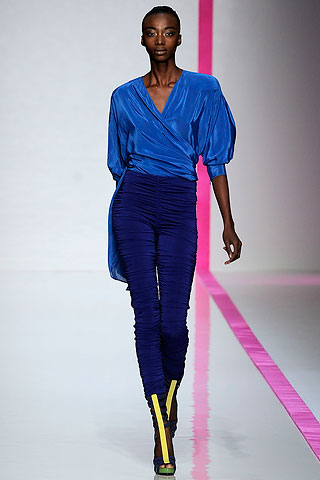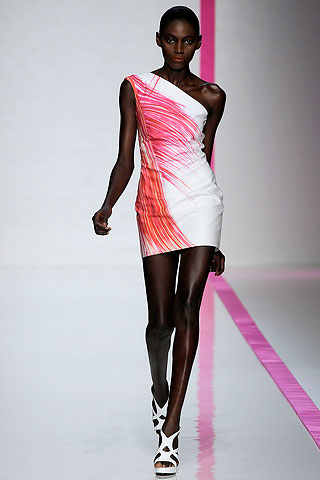 What's not to like?

As much as I adore juicy, snarky, reviews I find them misplaced in this instance. The collection is less about ugly clothes and more about the ugly truth of the commercialization of fashion. The dash for cash means owners believe more in a rockstar designer than quality design.
Lilo for Ungaro might seem like the case in point, but her joint debut with Archs is much better than that. Archs, especially, turned out a decent collection under indecent circumstances. Call it a mess if you wanna, but it was a beautiful mess none the less.
Read more from Zandile on her daily fashion blog, The Blay Report.