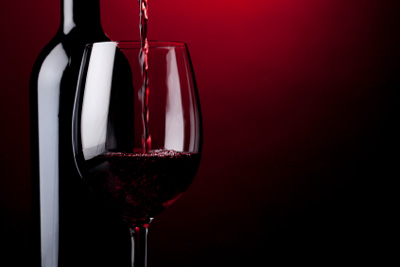 By Elin McCoy

This week, billionaire William Koch is finally facing off against wealthy San Francisco-based entrepreneur Eric Greenberg before a jury in a federal courtroom in downtown Manhattan. The trial, which began on Tuesday (March 26), is the latest development in a long, tangled legal tale between two wine mega-collectors, one with an avowed mission to wipe out wine fraud.
Koch, founder and president of Florida-based Oxbow Group, filed his complaint alleging Greenberg sold him counterfeit wines back in 2007.
Initially, that suit included Scarsdale, N.Y.-based Zachys Wine Auctions and Zachys Wine & Liquor Store. It claims that some of the rare, expensive bottles Koch purchased at Zachys' sales in 2004 and 2005, one of which featured 17,000 bottles from Greenberg's collection, were fakes.
Related: The story behind wine's accused grifter, Rudy Kurniawan.
Koch bought big at the 2005 sale, spending more than $3.7 million (1). Overall, he spent more than $300,000 on the two dozen bottles he now says are counterfeits (2). Among these were magnums of famous Bordeaux names, 1921 Château Petrus and 1921 Château Cheval Blanc, from Greenberg's cellar.
The case against Zachys was finally settled out of court in 2011.
Koch's continuing lawsuit against Greenberg also alleges that Greenberg knowingly sold wines that weren't legit.
In a pretrial deposition Greenberg denied this. In a telephone interview 2½ years ago, he told me, "I've been a victim, just like Mr. Koch." He said that he offered to refund Koch's money and donate the bottles to a charity wine tasting to benefit children. Koch refused.
Related: Do magnums taste better?
Since 2006, the litigious Koch has sued German wine dealer Hardy Rodenstock' California-based collector Rudy Kurniawan, who was arrested by the FBI for wine fraud last year and is now awaiting trial in a Brooklyn detention center; other auction houses; a retailer; and a wine importing company, alleging that all had sold him fake wines.
The Greenberg case is Koch's first wine lawsuit to make it to a jury trial, though he's spent more than $7 million in his attempts to identify counterfeit wines in his own massive collection and to investigate wine fraud.
Greenberg, who made his money in the tech world as founder of consulting firms Viant and Scient and is now chairman and CEO of Beautifull, a San Francisco food company, said in our 2010 interview that he began buying wine heavily in 1997 and that his collection grew rapidly to a peak of 70,000 or 80,000 bottles. "I was the biggest whale in the industry," he said. "Burgundy was my first love. My favorite is 1971 DRC Romanee-Conti." Still, his "greatest wine ever" was an 1847 Chateau d'Yquem.
Related: Soave wines are well known but little appreciated.
By 2003, overweight and pre-diabetic, he was worrying about his health, felt he needed a life change and decided to sell some of his wine. Plus, the dot.com bubble had burst and his fortune was shrinking.
That's when the story gets murkier, more convoluted and complex.
When representatives from several auction houses viewed Greenberg's collection, some as early as 2002, they raised questions about the authenticity of some bottles. Serena Sutcliffe, head of wine for Sotheby's, cautioned Greenberg about wines he'd purchased from New York-based Royal Wine Merchants, according to Greenberg's deposition, in which he claims she also told him, "the guys at Royal are crooks."
To vet his wines, Greenberg hired appraiser William Edgerton. Eventually, Greenberg returned nearly 200 bottles to Royal.
A few years later, after Koch hired Edgerton as a wine authenticator, the appraiser claimed that he found some of Greenberg's bottles, which he'd identified as fake and marked with special stickers, in Koch's cellar, with the stickers intact.
What no one disputes is that today just about every large wine collection probably contains at least some suspect bottles. And experts differ in their ability to determine what is authentic and what is not. Among collectors there's also the wishful thinking factor; most don't want to believe they've been duped.
Related: The man who taught Americans the right way to approach wine.
The real questions in this trial are whether Koch can prove that the wines he bought that came from Greenberg's cellar are fakes, and if so, whether Greenberg knew they were and intentionally sold them anyway.
That's up to the jury to decide over the next couple of weeks.
In a phone interview on March 26, Brad Goldstein, a spokesperson for Bill Koch, said, "To knowingly dump fake wine on to the market -- that sets a precedent. Koch wants integrity restored to the marketplace."
Top photo: Red wine. Credit: Angelika Schwarz / iStockphoto.com
Zester Daily contributor Elin McCoy is a wine and spirits columnist and author of "The Emperor of Wine: The Rise of Robert M. Parker, Jr. and the Reign of American Taste."
More from Zester Daily:
» Check out why health food movement's progress is everywhere.
» A delectable recipe for lasagna that brings the family together.
» Elin McCoy's wine pick: 2011 Masseria Li Veli Askos Verdeca.
» Easter Egg Cheese recipe is perfect for the holiday.
References
(1) Koch v Greenberg, Zachys wine and Liquor Store, In and Zachys Wine Auctions; 07 Civ.9600 Opinion & Order issued by U.S. District judge Barbara Jones, Sept 30, 2008
(2) Koch v Greenberg, Zachys wine and Liquor Store, In and Zachys Wine Auctions; 07 Civ.9600 Opinion & Order issued by U.S. District judge Barbara Jones, Sept 30, 2008